The Best Sports Bars in Newcastle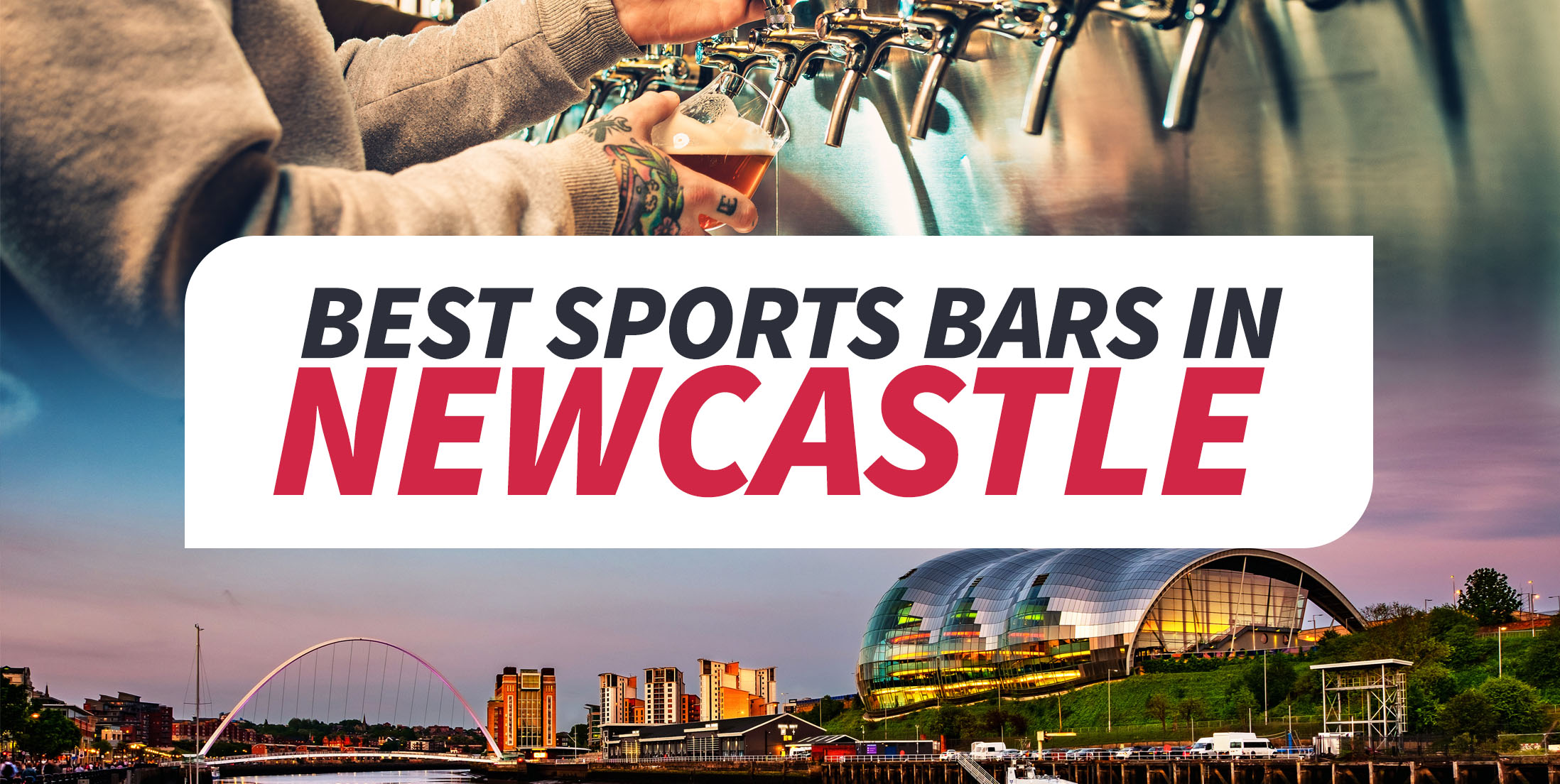 Are you in Newcastle and fancy watching some sport whilst enjoying a few pints with friends?
If you are going out with friends then knowing about the sports bars in Newcastle will be extremely useful to you. We know that for many groups out there is nothing better than watching some sports whilst in Newcastle. Sports plays a vital role in how the UK socialises so we thought we would give you a helping hand. There are sometimes so many places you could go to watch live sports in Newcastle that you can become overwhelmed. So to make things easier for you we have put together a list of the 10 best sports bars in Newcastle below.
1. Shark Club Gastro Bar
Website | Gallowgate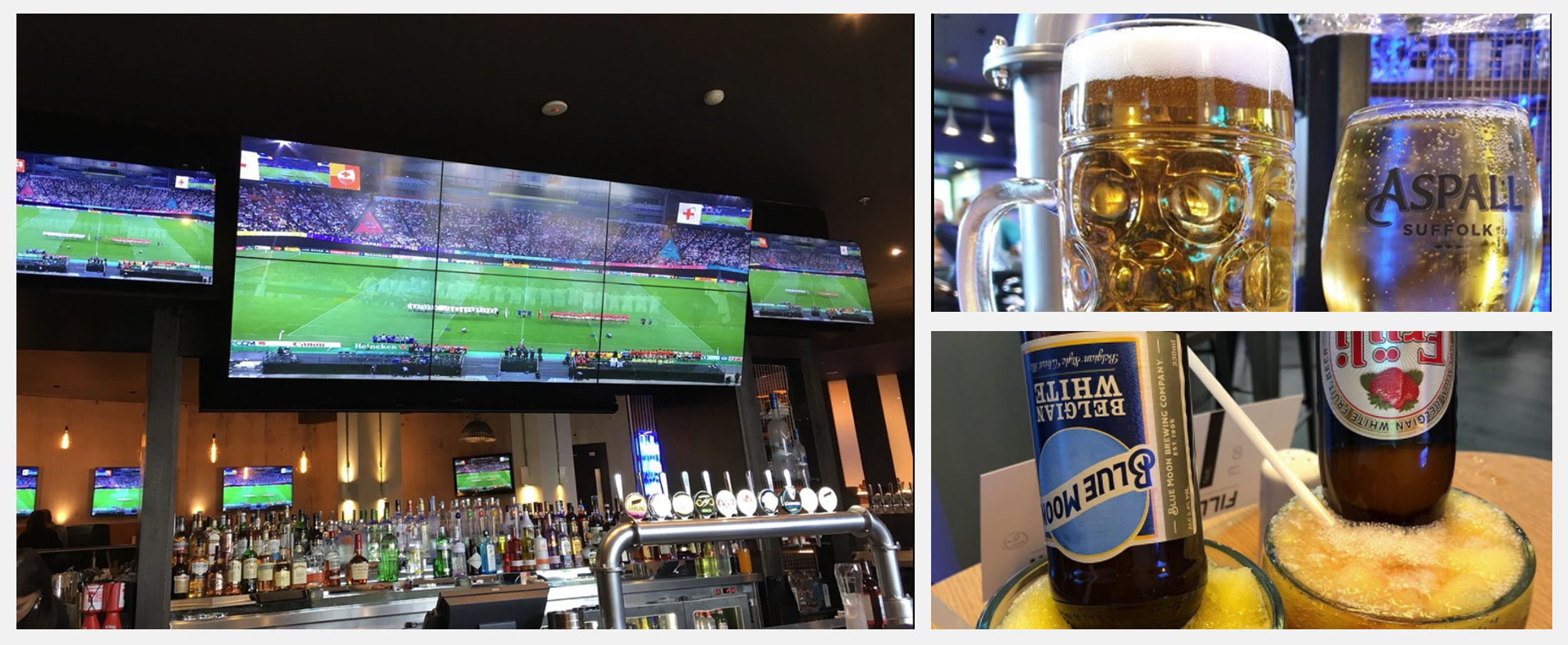 Since opening in 2011, Shark Club has been known as one of the best places to go if you are after a pint whilst enjoying all the biggest matches in the UK. They like to think of themselves as 'your best friends Man Cave' with all the major league sports on the big screens, plenty of beer and enough staff to make sure you don't ever go without a pint during the games. They also have Hi-Def speakers and amazing food so you can enjoy a memorable experience with your group.
2. Nine Sports Bar & Lounge
Website | St James' Park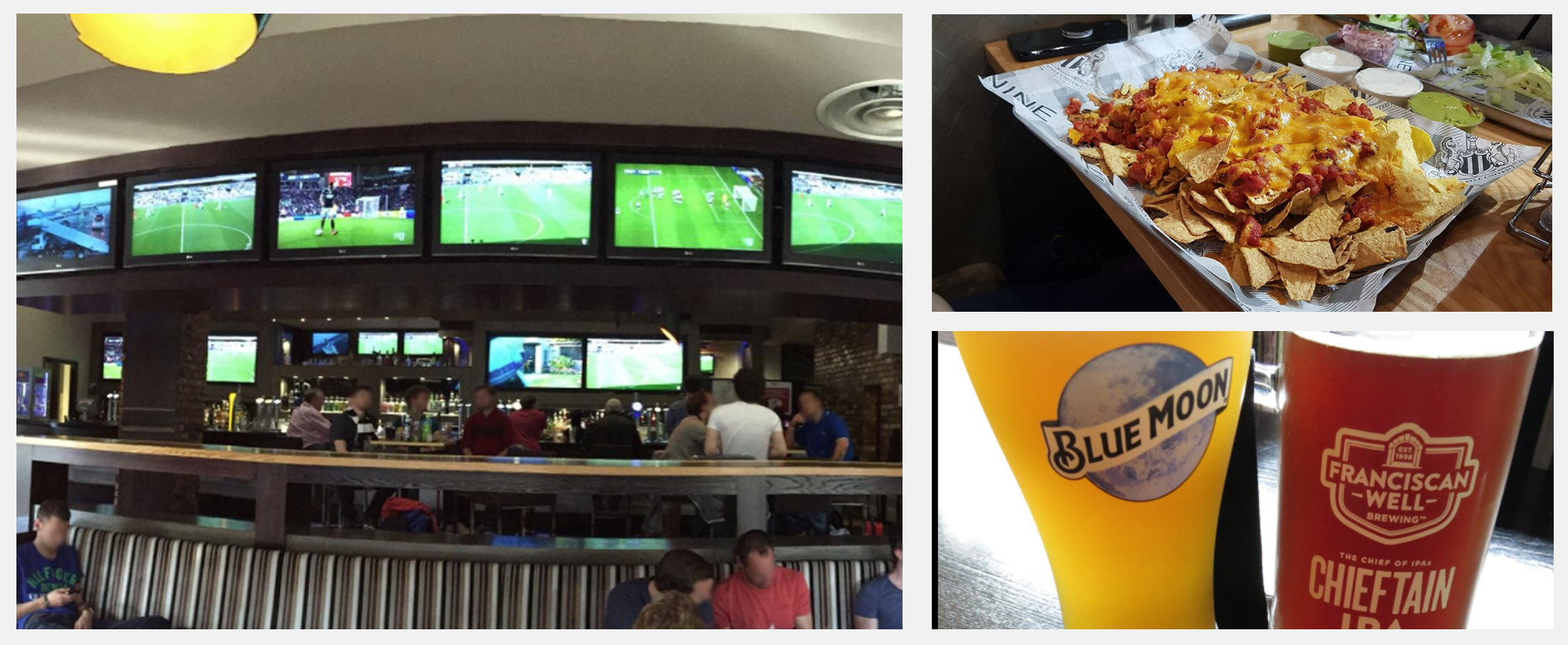 For the Newcastle United fans and everyone else, Nine Sports Bar & Lounge is the perfect destination for home and away fans on matchday, or the place to go to watch all major televised sporting events. Inside you will find a wide range of wines, beers, spirits, and cocktails as well as a great menu with everything you'd need even a Sunday lunch! There are 35 large screen TV's dotted around the bar so that wherever you are sat you will have the perfect view of the sports. You can also hire private booths for major sporting events like the Super Bowl or Champions League.
3. Bar 52
Website | Pilgrim Street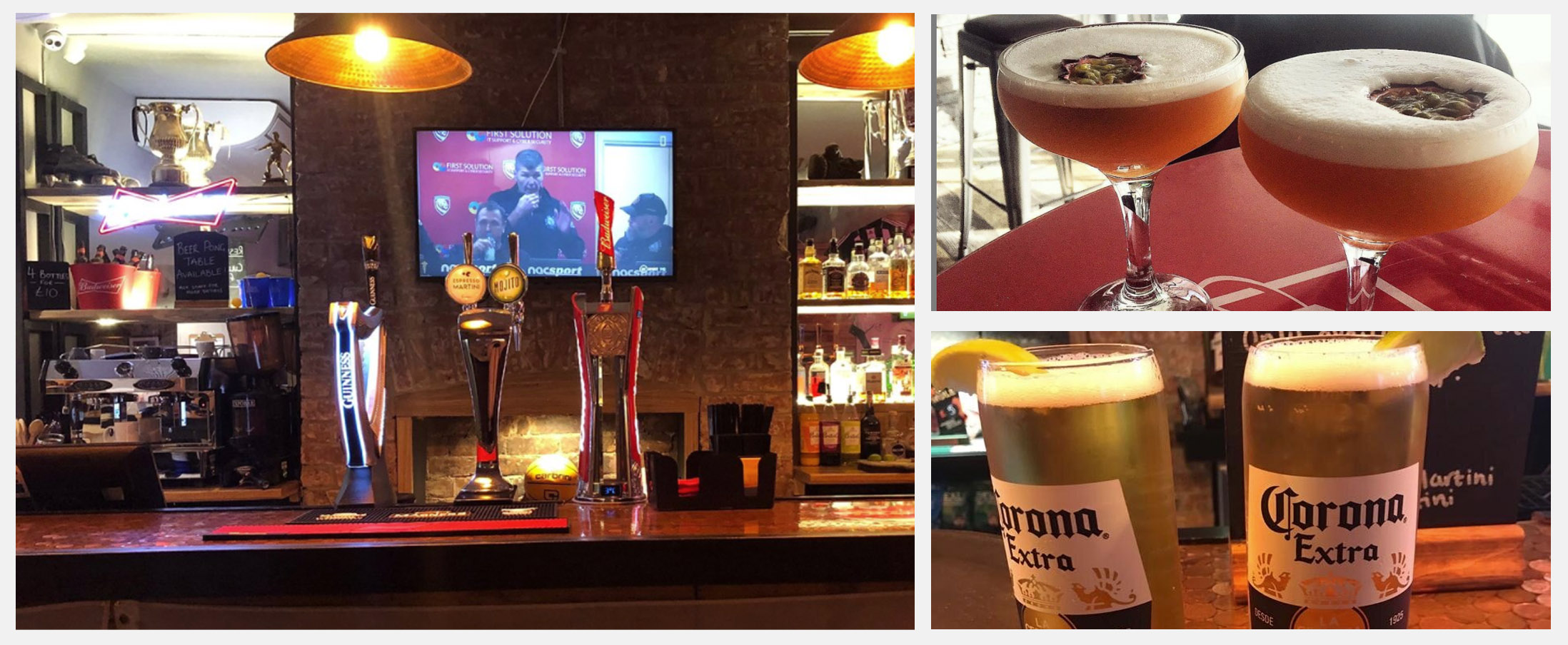 Bar 52 has everything you could need and is known for being one of the best sports and enter­ta­inment bars in Newcastle. With pool tables, dart boards, beer pong and more to keep you entertained. They have multiple TV screens that show all major sporting events so you will be able to enjoy watching the game with friends. They also have some amazing food available like 1,2 or 3kg worth of wings or ribs! Yes you did read that correct, that's a lot of food.
4. Stack
Website | Pilgrim Street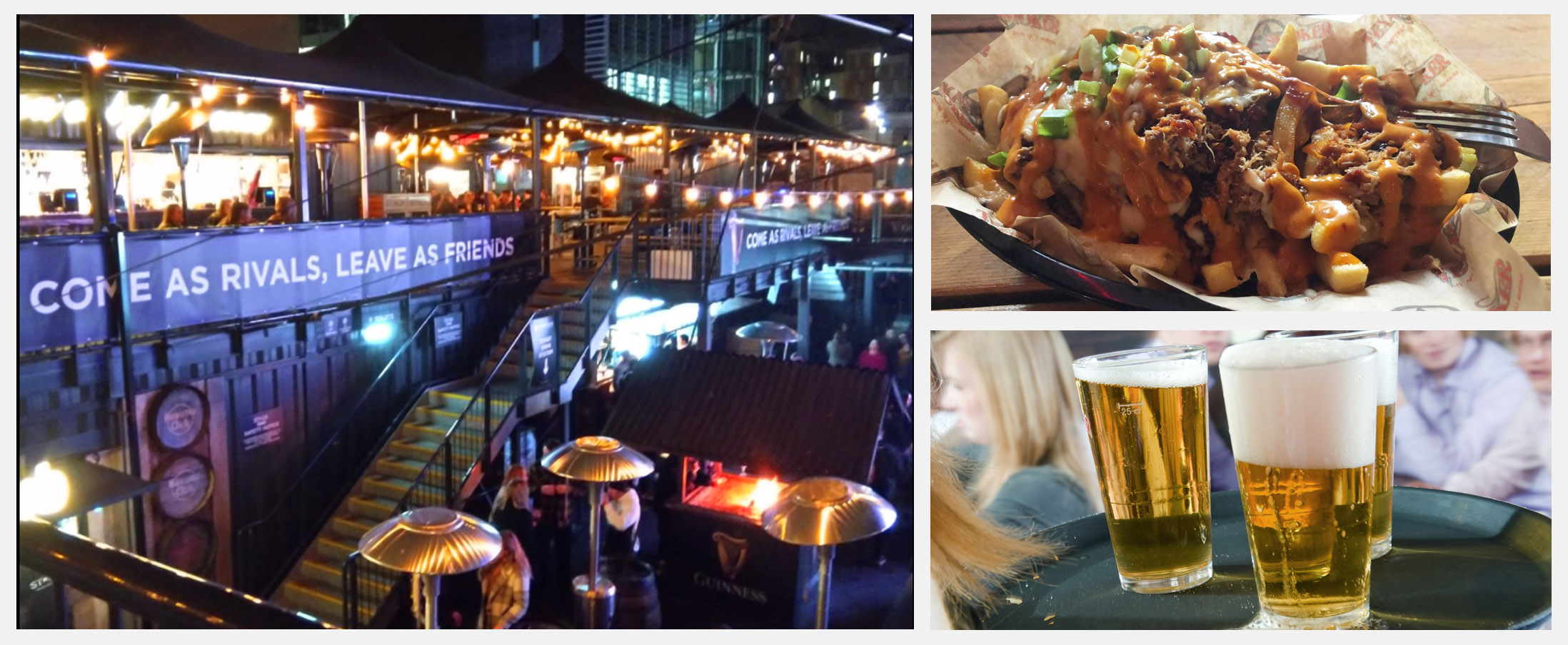 Stack is a place that you can go to enjoy good food, good bars, and good sports. This place is somewhere you can go for all sorts of occasions and it is perfect for every type of group. There are 4 different bars here, Barley & Me, Havana Club, Heineken Bar and YOLO. Located in the heart of Newcastle, Stack is partnered with Guinness and whenever the Six Nations are on you can head here and enjoy watching it on a large screen with all the bar and food vendors open to keep your bellies full and a pint in your hand at all times.
5. Akenside Traders
Website | Dean Street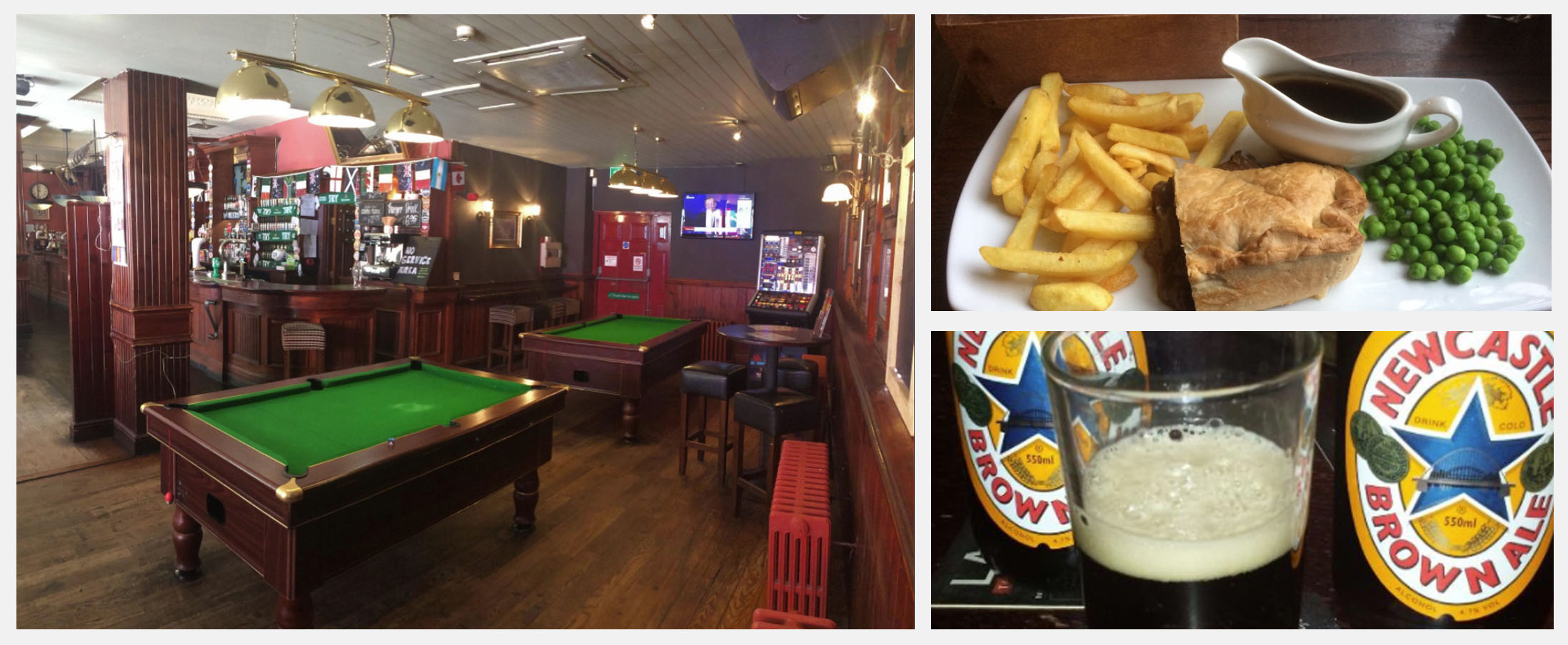 If you are looking for a craft pub on Quayside Newcastle then Akenside Traders is the perfect place to go. They provide everything you would need like BT Sports & Sky Sports, real ale, HD screens, pool tables and some delicious food. It is a stylish and rustic pub that has an amazing atmosphere with music and DJ's occasionally throughout the week. As well as the enter­ta­inment there are also some amazing beers and cocktails as well as plenty of spirits like gin, rum, and tequila.
6. The Hancock
Website | 2a Hancock Street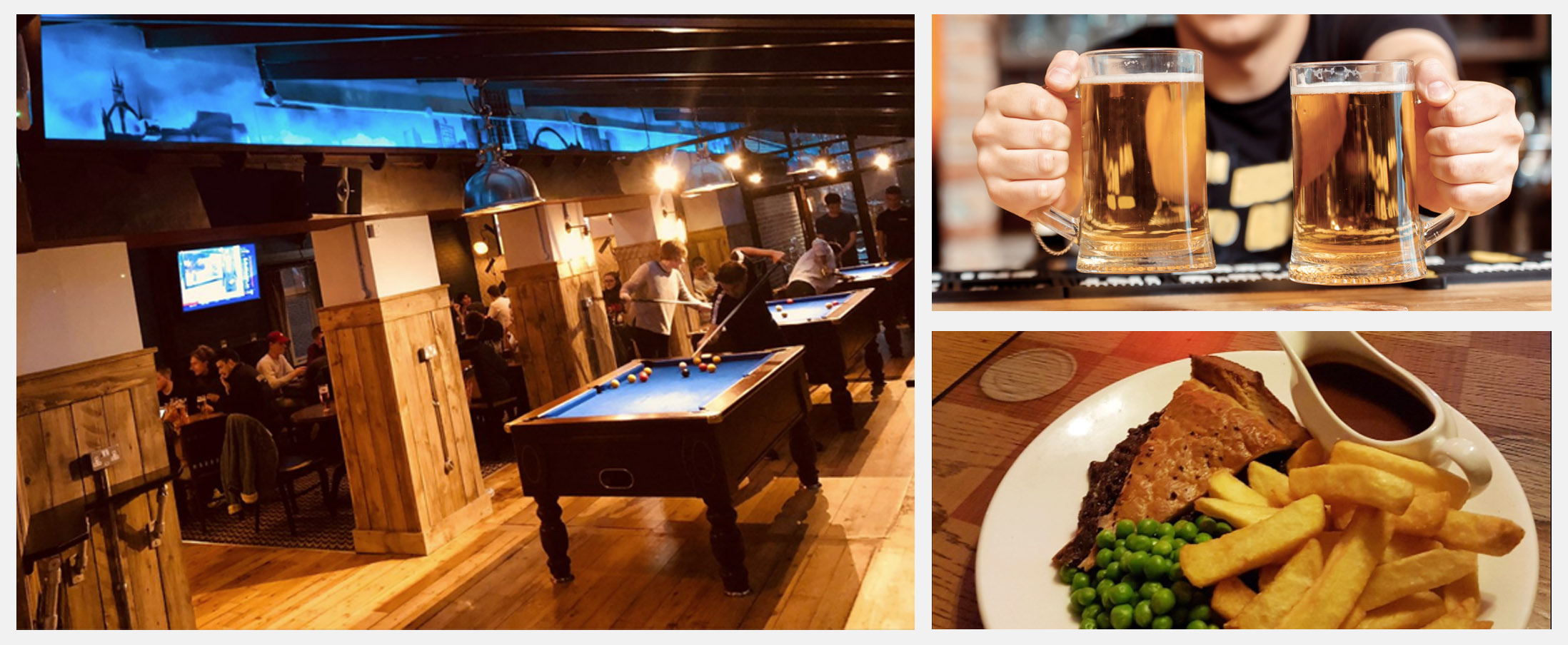 This is an extremely popular pub with an amazing, heated beer garden, pool tables, sofas and TVs showing all the best live sports events. It's a place that is perfect to go to in the daytime and just as good to go in the evening too. As well as the sports on the large TV screens they also have some amazing food on offer whether you're after a few sides, a quick lunch, or a full meal!
7. Pacific House
Website | 12-22 Northum­berland Road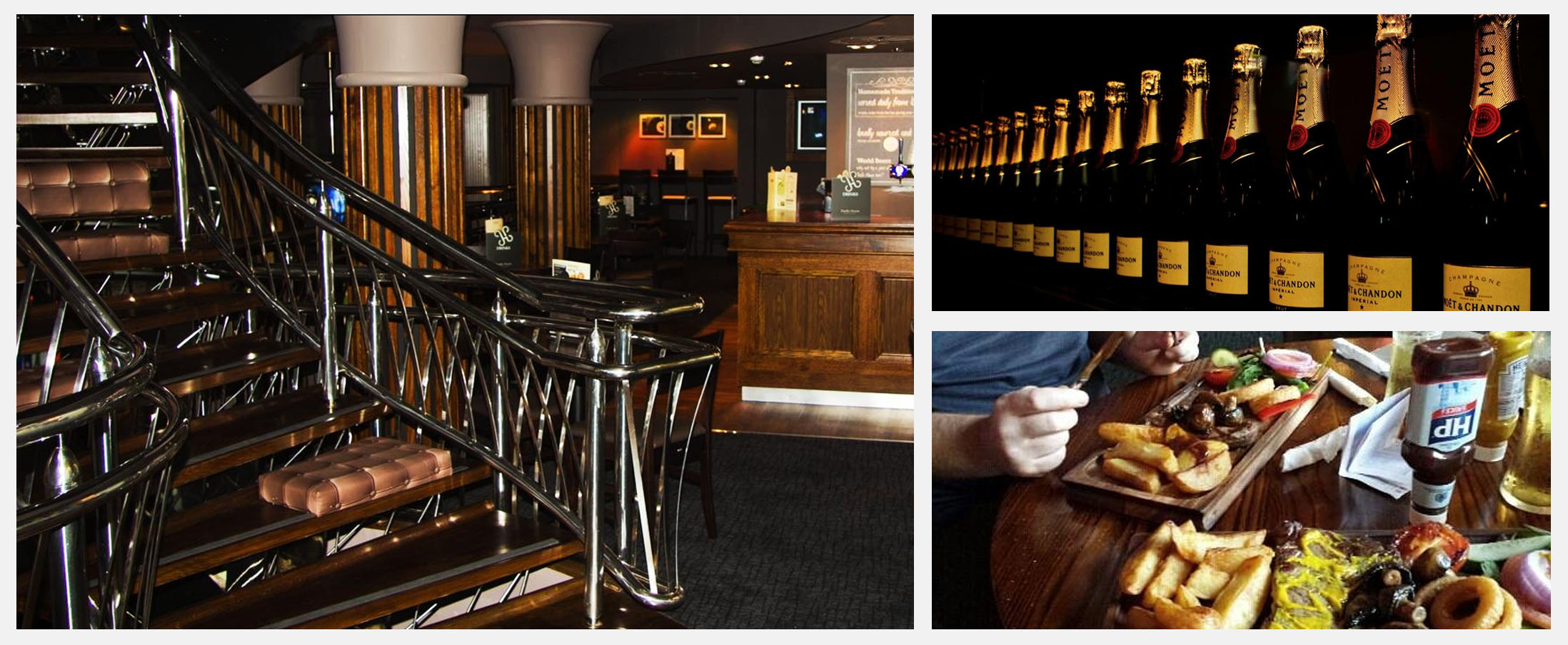 Pacific House is the place to go for everything, 2 for £10 cocktails on Sundays, self-serve tap, Newcastle Gin, food, drinks, Burger Tuesdays and most importantly the live sports that they have here. You can enjoy live sports here on one of their 10 large screen TV's! If you are planning ahead you can book a table or booth for your group so that you have the best seats in the house. Each TV can show a different sporting event and they have Sky Sports, Sky Sports F1, ESPN and BT Sports available.
8. The WonderBar
Website | Newgate Street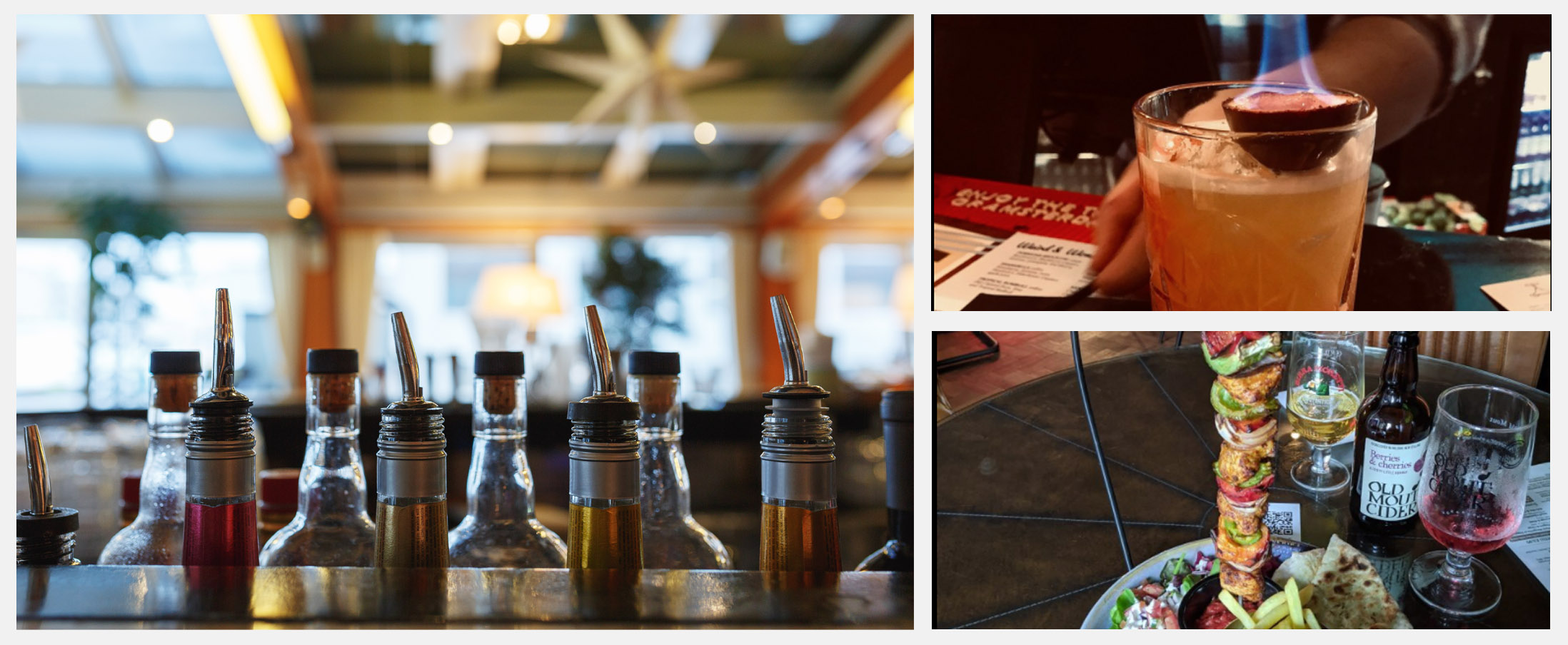 The ultimate place to go in Newcastle if you are after good food and drink, interactive darts, live sports, and a lot of fun! The WonderBar is a great place to come day or night, they have an amazing extensive drinks menu that offers everything you'd need. They also have an interactive dart boards and is the only venue in Newcastle to do so. And of course the most important part they have live sports every matchday and also host a variety of events like bingo, comedy nights and live music.
9. Crows Nest
Website | 137 Percy Street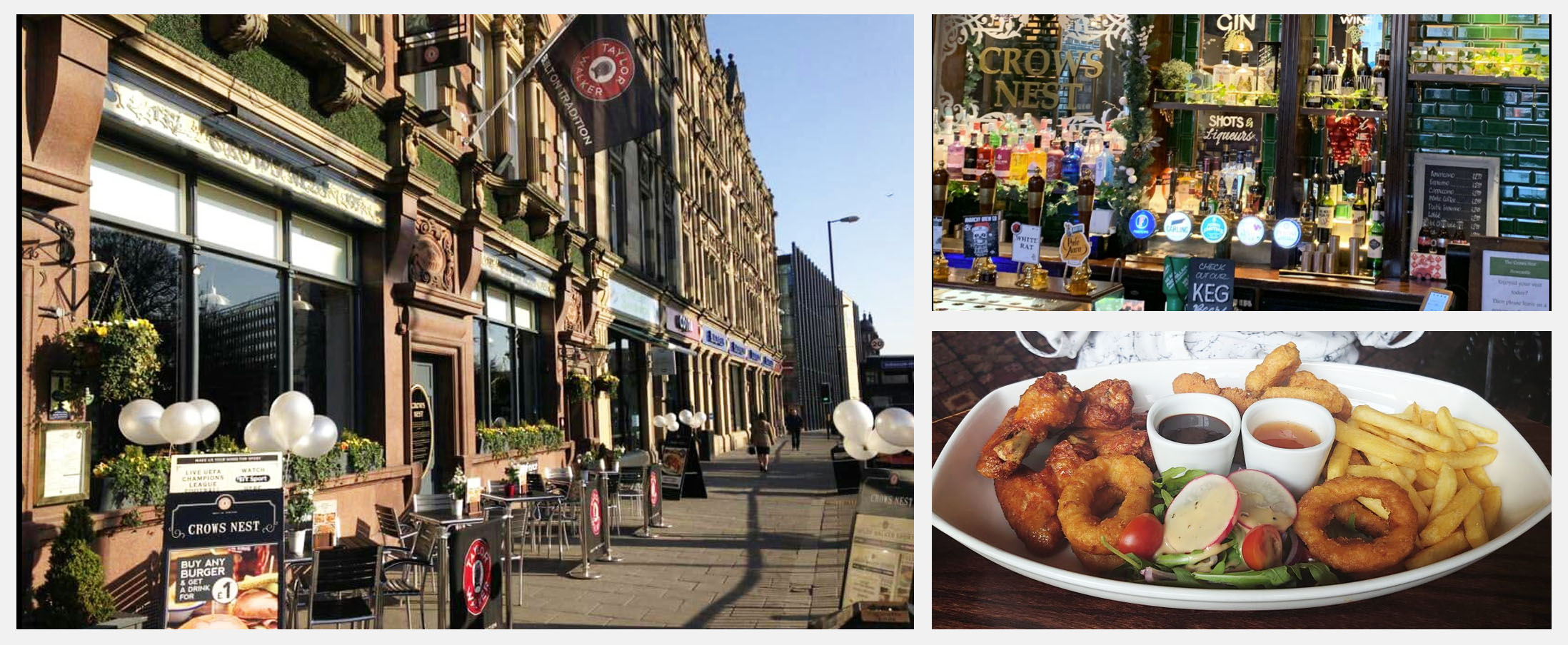 Whether you are looking for a place to start your night out or somewhere to sit and enjoy watching the football on a Sunday the Crows Nest will be perfect. This Greene King pub has a beer garden, BT Sports and Sky Sports which are the three things you need for a successful live sports experience. They are open from 11am to 11pm and serve food up until 10pm which is perfect if you are there to watch the sports.
10. City Vaults
Website | 13 Bigg Market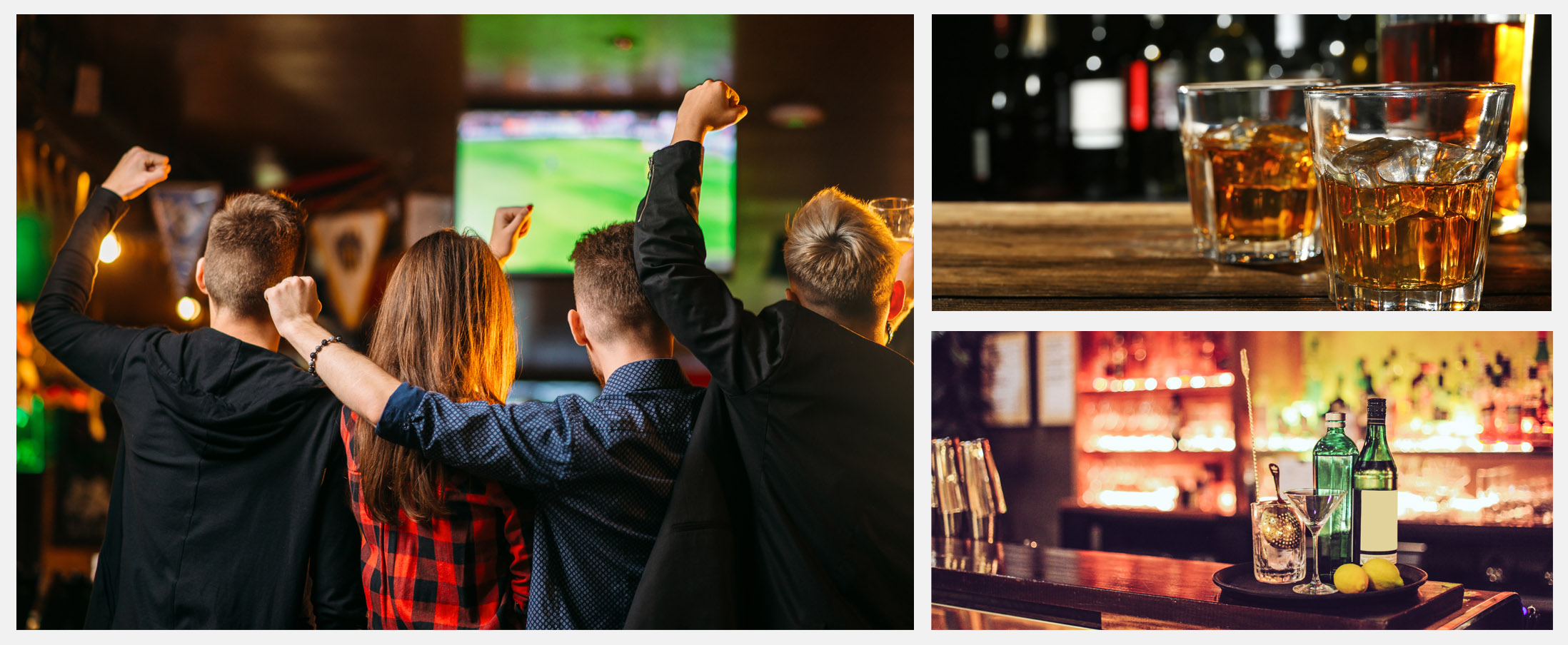 Known for being Newcastle's No.1 Sports Bar and home of Newcastle Unitied, City Vaults is the perfect place to go if you want to watch some live sports with friends. This venue also doubles as a late bar and underground club so if you fancy staying all night long you can! They have BT Sport, Sky Sports and Sky Sports Box Office available which means you will be able to watch a variety of major sporting events all in one place.

Did you know?

As well as providing you with useful information about this city we also offer some amazing bubble activities in Newcastle, we have listed them below: