Best Sports Bars in Cambridge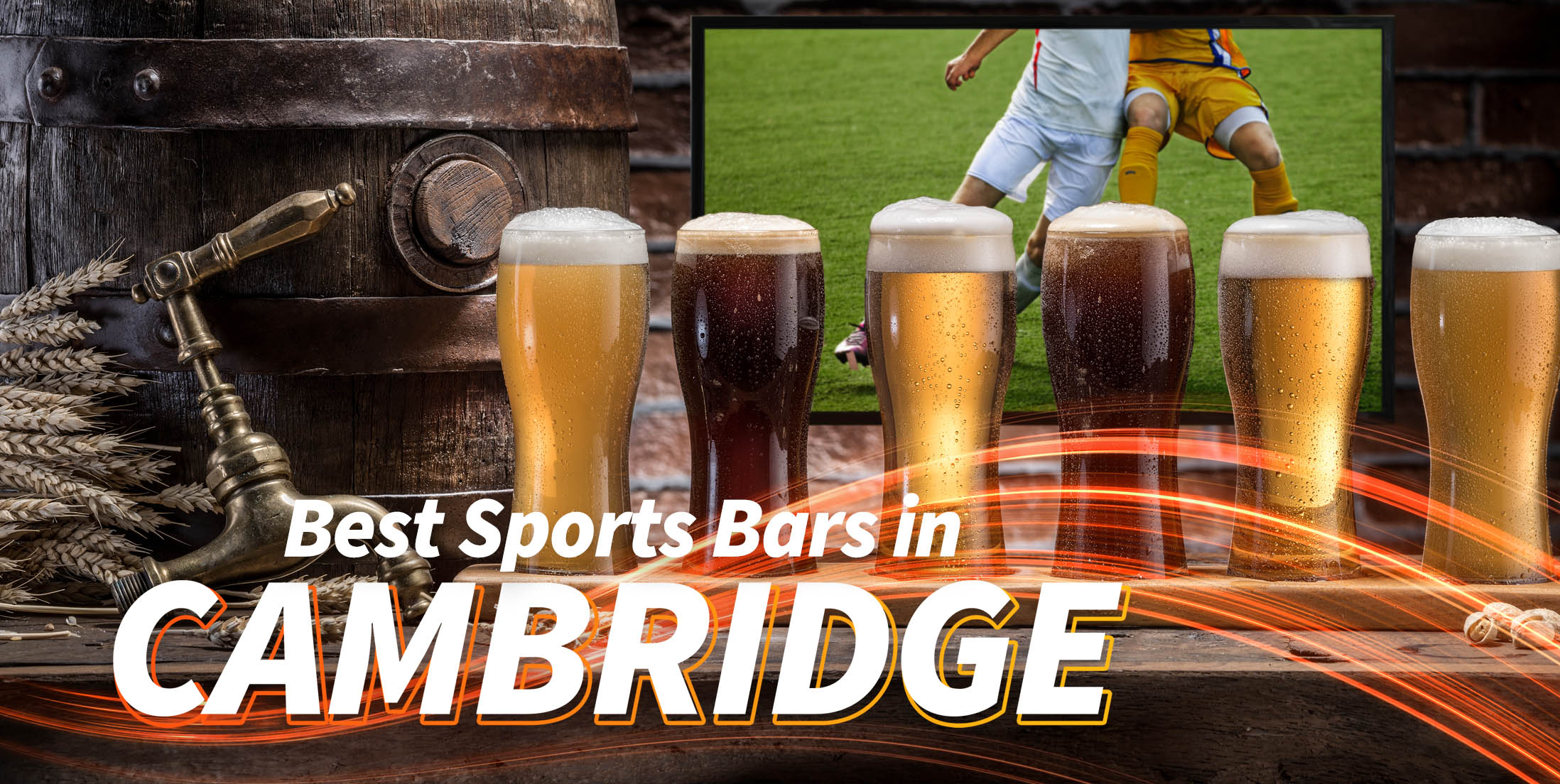 Cambridge has a pretty good university, but hey – it's got some pretty good sports bars too!
When you think of this sleepy English city, you probably think of punting, rowing, football, and other sporty things, right? So, it only makes sense that this city is home to an epic collection of sports bars. There are many things which key elements to sports pubs – good sized TV screens, well stocked bar, sporting facilities and more. Read on to find out exactly what makes these sports bars contenders to be the best of the bunch in this wonderful city.
---
1. The Alma
The Alma, 26 Russell Ct, CB2 1HW | Website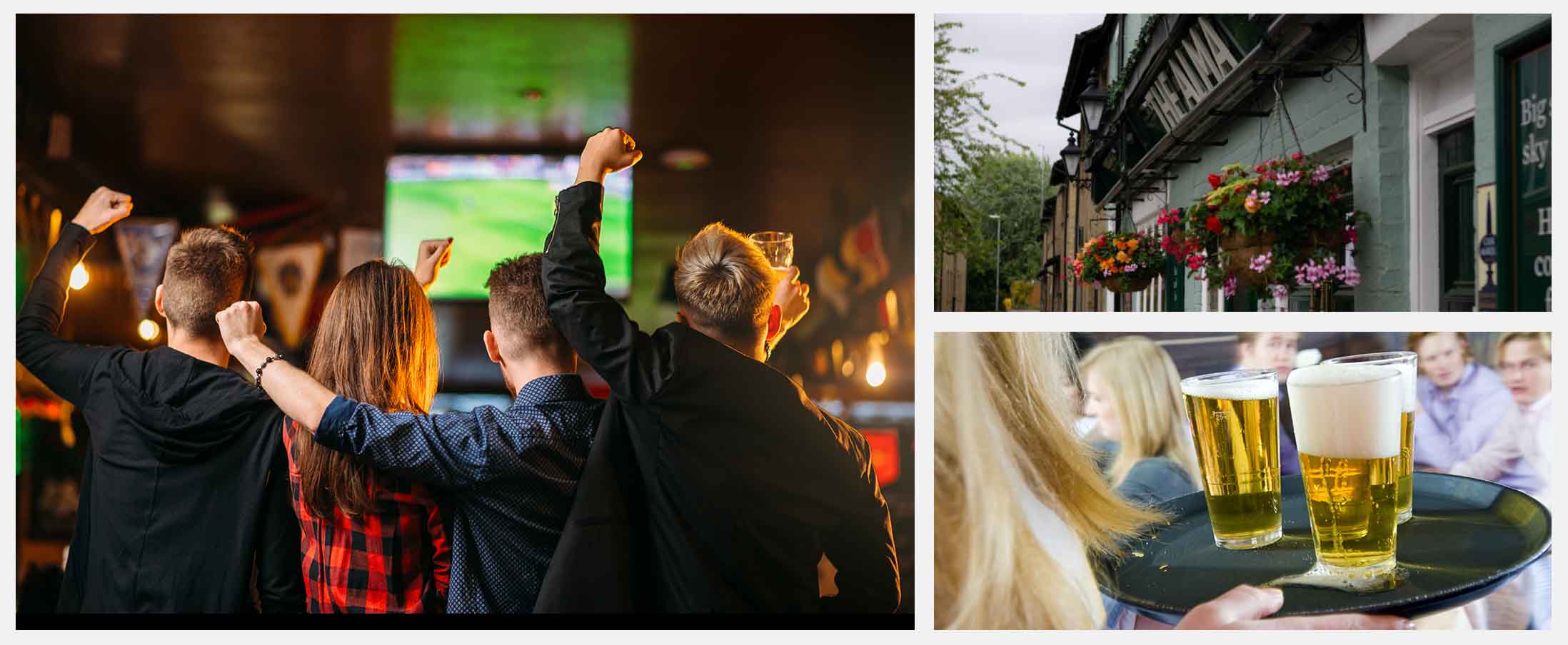 Known for being the town's rugby and real ale pub, The Alma is always filled with a buzzing sporting atmosphere. They have both BT and Sky Sports as well as ESPN, so you wont ever miss any of the major sporting events if you choose to visit this sports bar in Cambridge. Inside the bar there are three large screens, so you will always have a good seat to catch all the action. You'll find everything from real ales to fine wines behind the bar, so no matter what drink you're fancying to have in hand whilst you watch your favourite fixtures, The Alma will have it!
2. Grain & Hop Store
69 Regent St, CB2 1AB | Website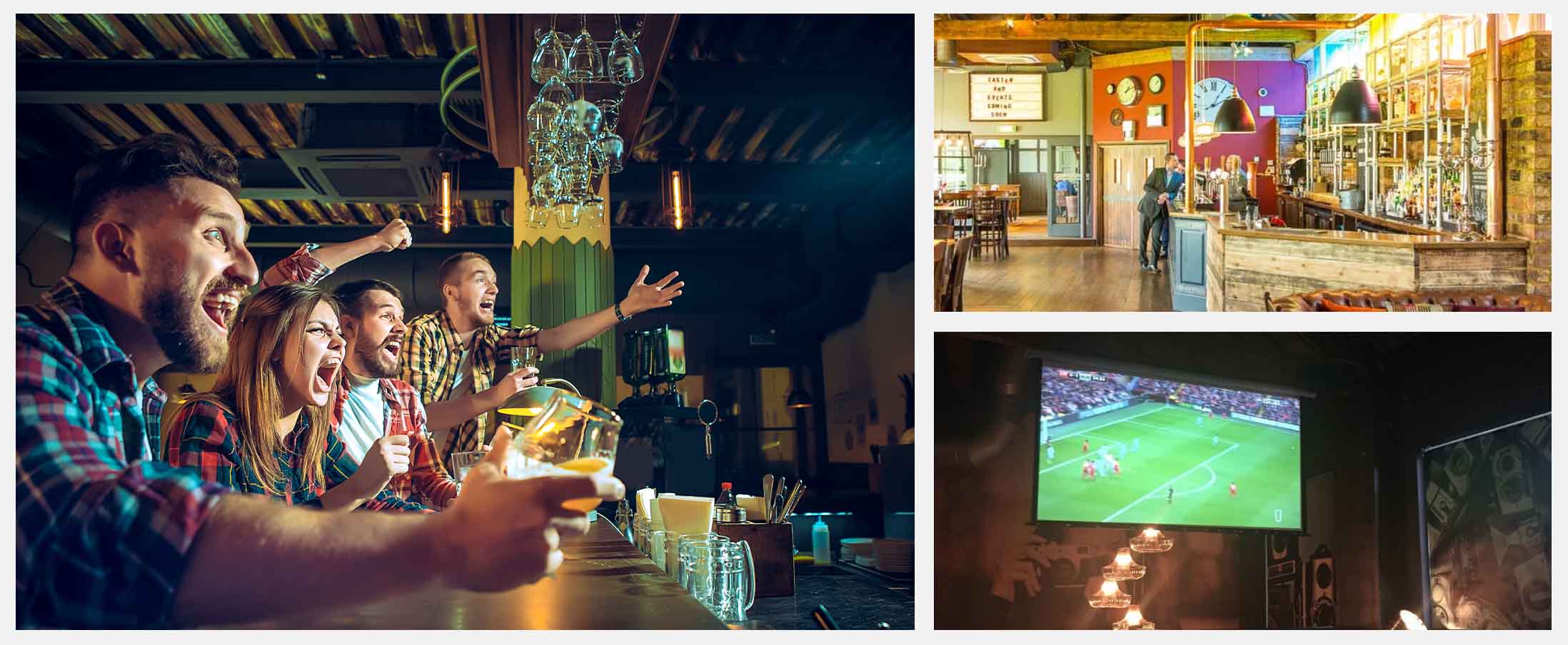 Right in the heart of the city you will find the Grain & Hop Store. Encased within a former factory, this sports bar is pretty big and has plenty screens to cover the big interior! These screens will ensure you don't miss a second of live sports. The Grain & Hop Store has the typical upbeat and energetic atmosphere of a typical sports bar, with speedy service on both food and drinks along with cheap prices too! What more could you want when soaking up all the competitive action.
3. The Red Lion
20 Mill End Rd, Cherry Hinton, CB1 9JP | Website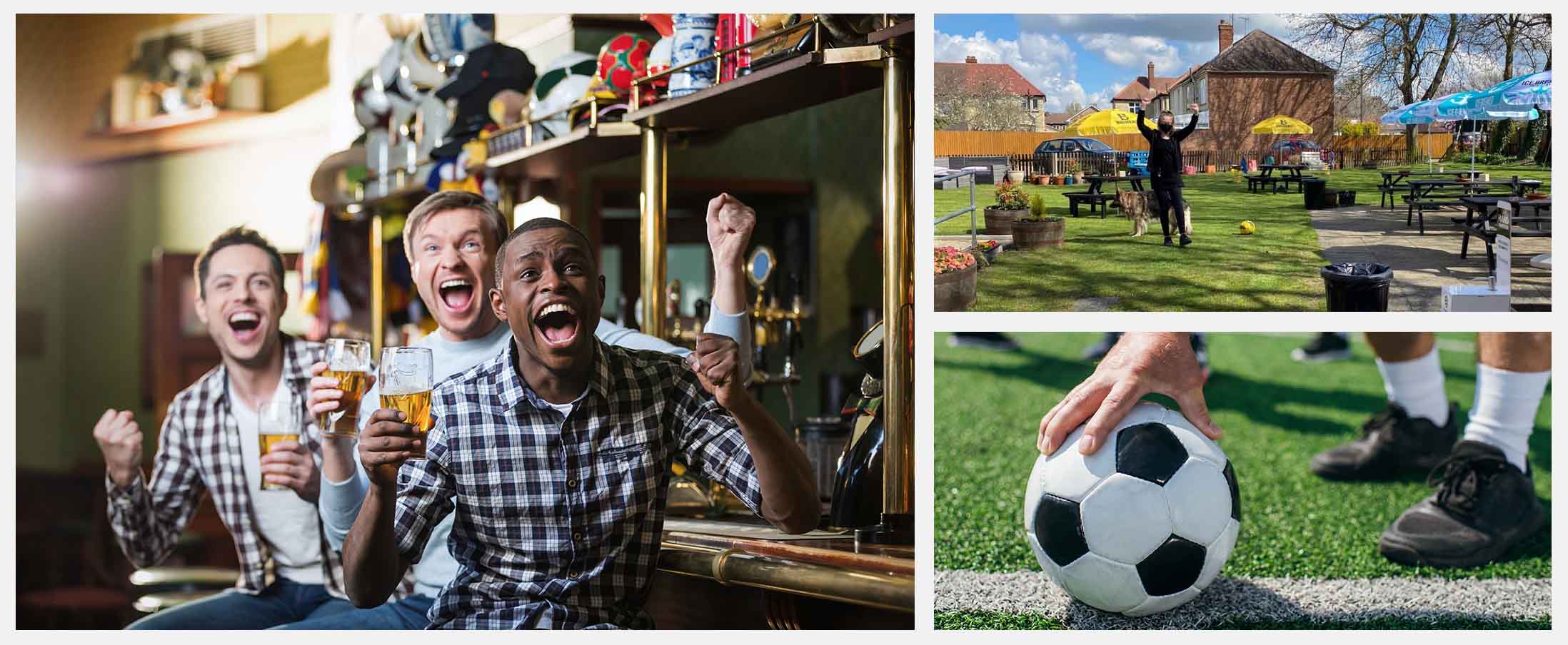 If you're after a not-so-central sports pub in Cambridge showing the football, then The Red Lion will be perfect for you. Based on the outskirts of the city, this sports bar allows you to not only watch the best live sporting fixtures but also get stuck into the sport yourself. They have a pool table and darts area for those who want to get involves in the action and a great number of screens to catch your favourite sports. Some days they even have live bands, quiz nights and bingo!
4. Baron of Beef
19 Bridge St, CB2 1UF | Website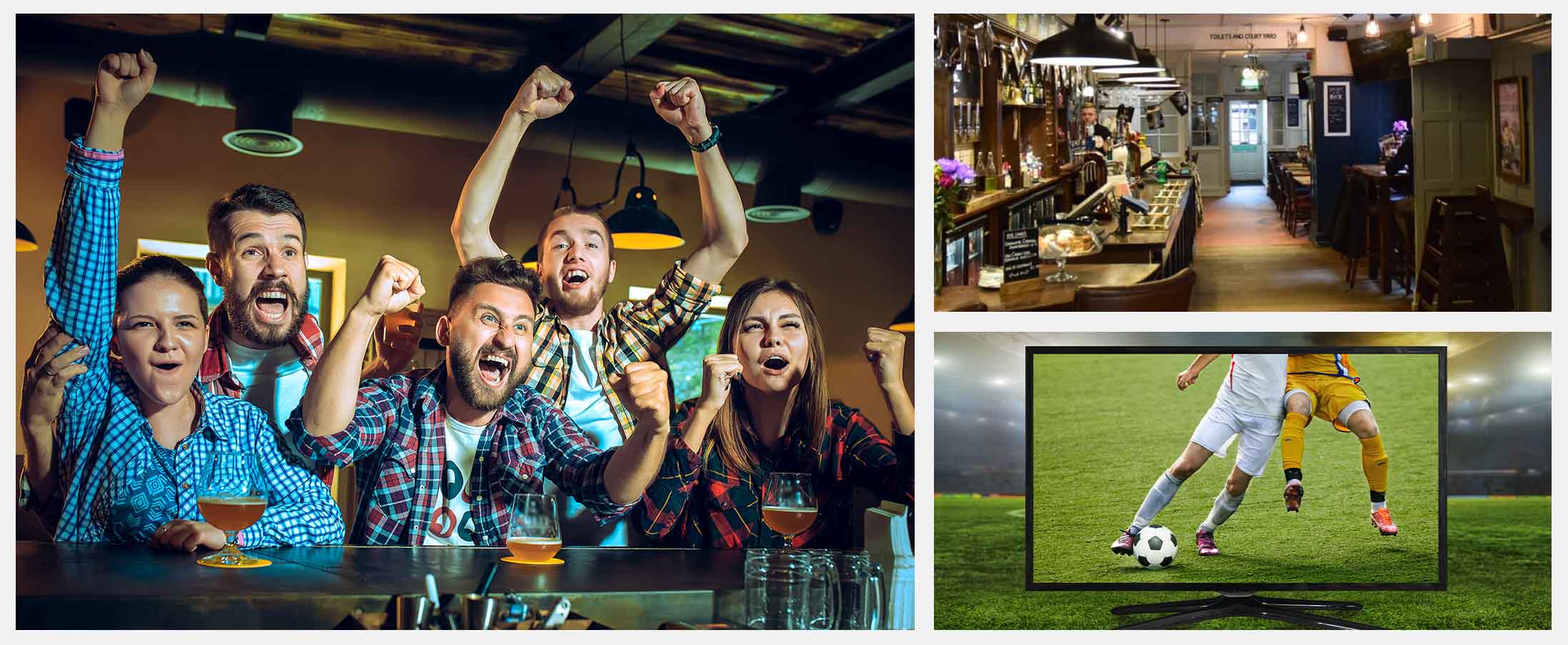 Based just a short walk from the River Cam, the Baron of Beef is your usual pub in Cambridge showing football on its screens. With access to Sky Sports and BT Sports, this sports bar can show pretty much any sporting fixture you have in mind, from golf to tennis and of course, football. If you get peckish, they have a great food menu filled with good British pub grub, with the drinks menu being just as big!
5. The Earl of Derby
129 Hills Rd, CB2 1PG | Website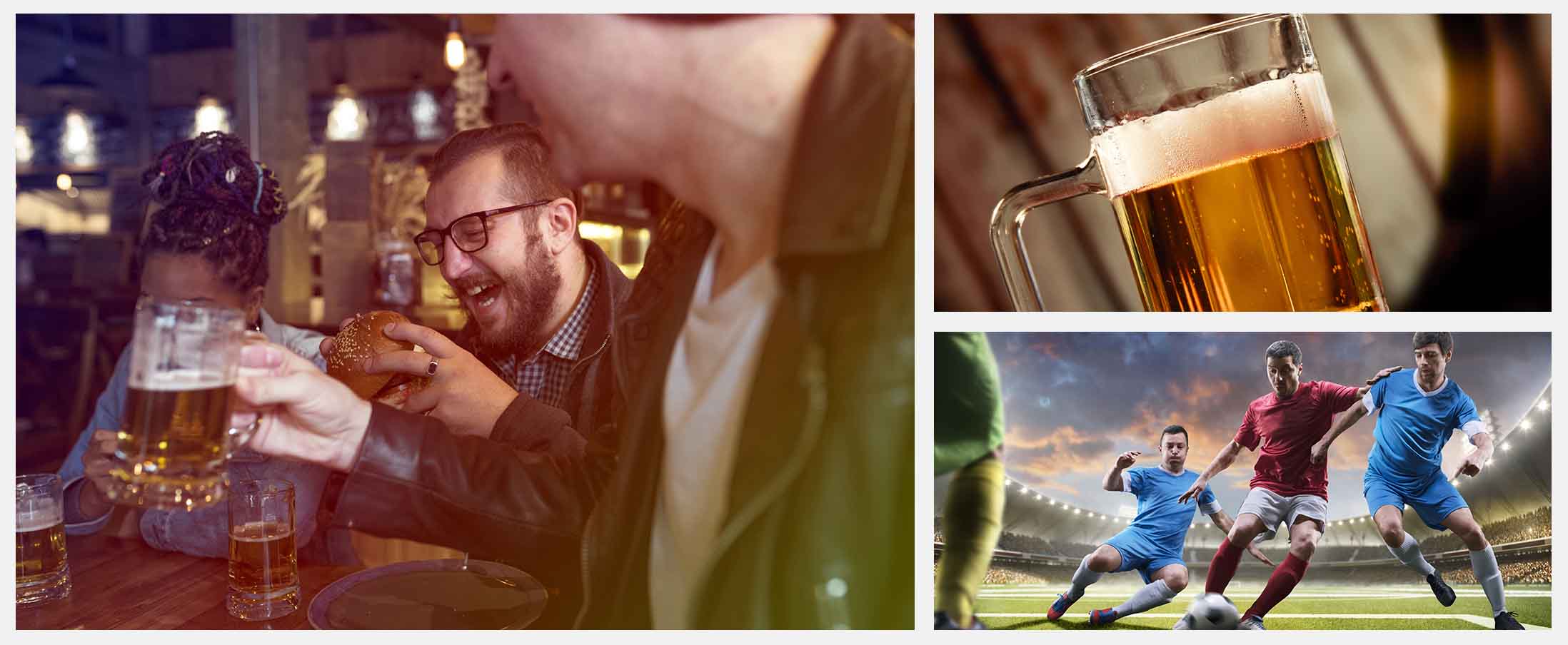 With 4 TV screens showing all the best sporting events at your disposal, The Earl of Derby is a fabulous place to head to if you enjoy a traditional experience. The bar is sticked with a range of lagers, cask ales, beers, wines and much more – you'll be spoilt for choice! There's even a covered and heated outdoor beer garden with a screen, so if you fancy a bit of the great outdoors whilst you kick back and watch your teams play, The Earl of Derby has you covered (literally)!
---
Need More Inspiration?
Both our bubble football in Cambridge and bubble mayhen in Cambridge are super popular activities! Why not give them a go?