Where to Play Bubble Football in Spain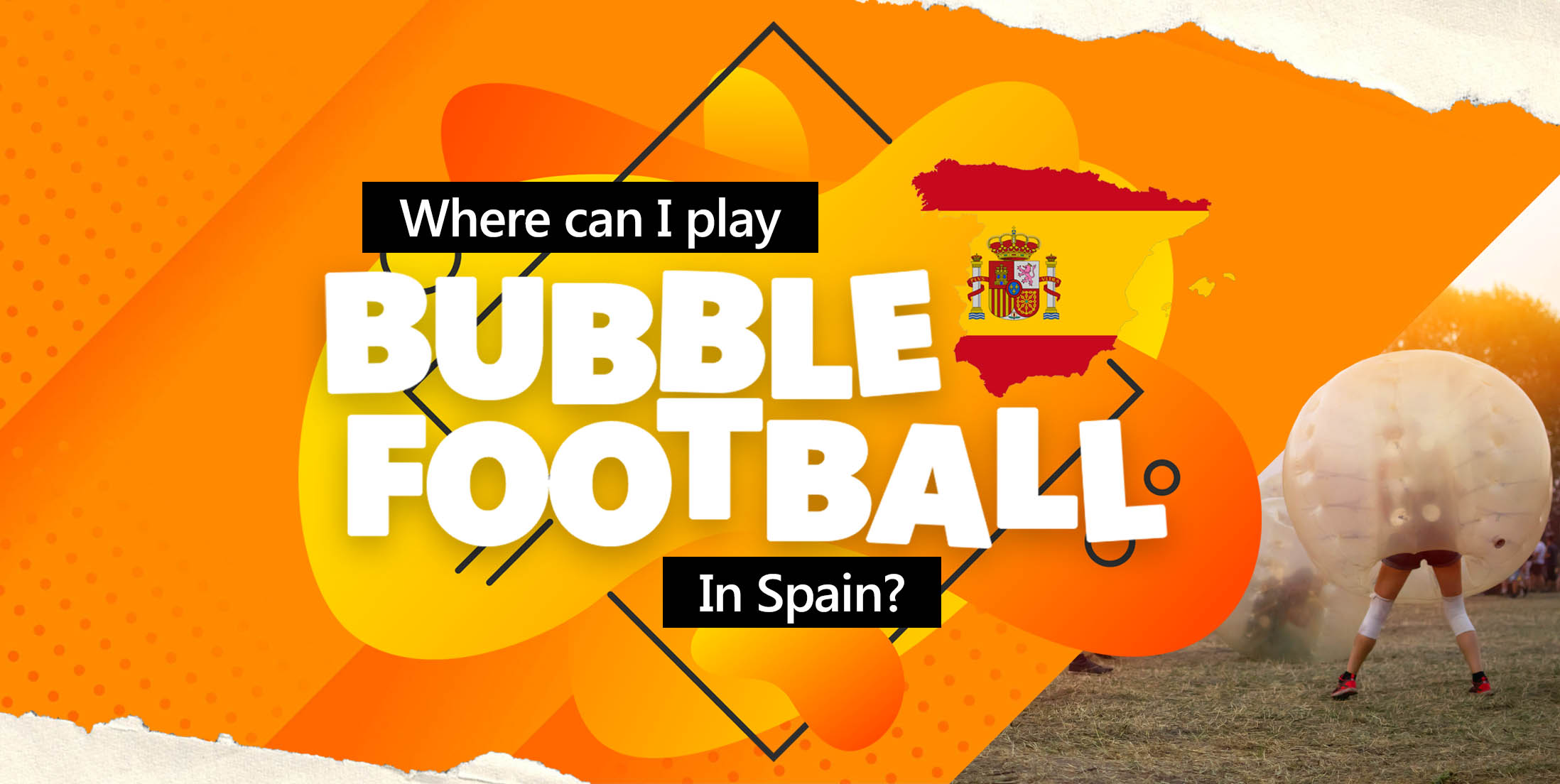 Wondering where you can experience the thrill of Bubble Football in Spain? Then look no further!
This activity is a great way to have an adrenaline-filled day with friends. From Madrid to Barcelona and Valencia - there are plenty of options for fun around the country that will make it hard to choose just one destination. So, get ready to wear those bubble suits and enjoy this unique sport like never before!
---
What is Bubble Football Called in Spanish?
In Spanish, bubble football directly translates to Fútbol Burbuja but also goes by various other names such as Zorb Fútbol and bubbleball. Although "Bubble Soccer" is another popular name for this sport, you won't hear it being said as much in Spain as this country is more inclined to use the word "football" (or "Fútbol") over the use of the word "soccer". We have an extensive article covering what football is called in other countries that's well worth looking at.
Is Bubble Football Played throughout Spain?
Yes, it certainly is! Because Spain is a modern and wealthy nation with lots of exciting towns and cities dotted all over the country, it is safe to say that there is no shortage of brilliant places to play this exciting new sport across Spain.
---
Bubble Football in Madrid
If you're looking for an exciting and different way to spend time with your friends in the Spanish capital, then bubble football in Madrid is the perfect activity to arrange! This exciting sport puts a unique twist on traditional soccer, in which players strap bubble suits over their clothes, providing a safe yet hilarious experience with plenty of tackling and goal scoring thrown in the mix!
With Bubble Football pitches and sports venues dotted across the city, there are plenty of opportunities to enjoy this quin­tes­sen­ti­ally Spanish sport. It's an ideal activity for any group or individual looking for outdoor fun during their stay in Madrid.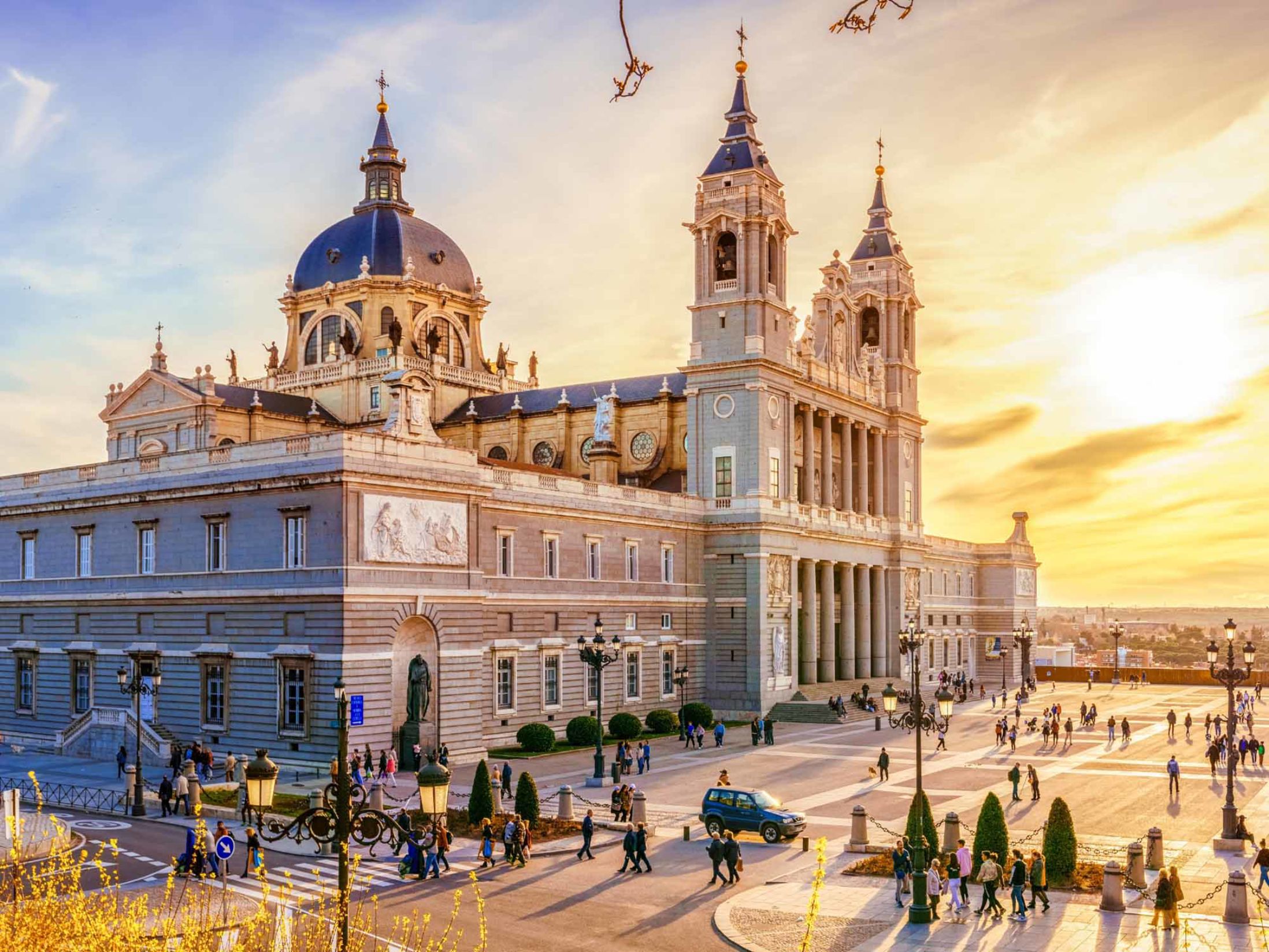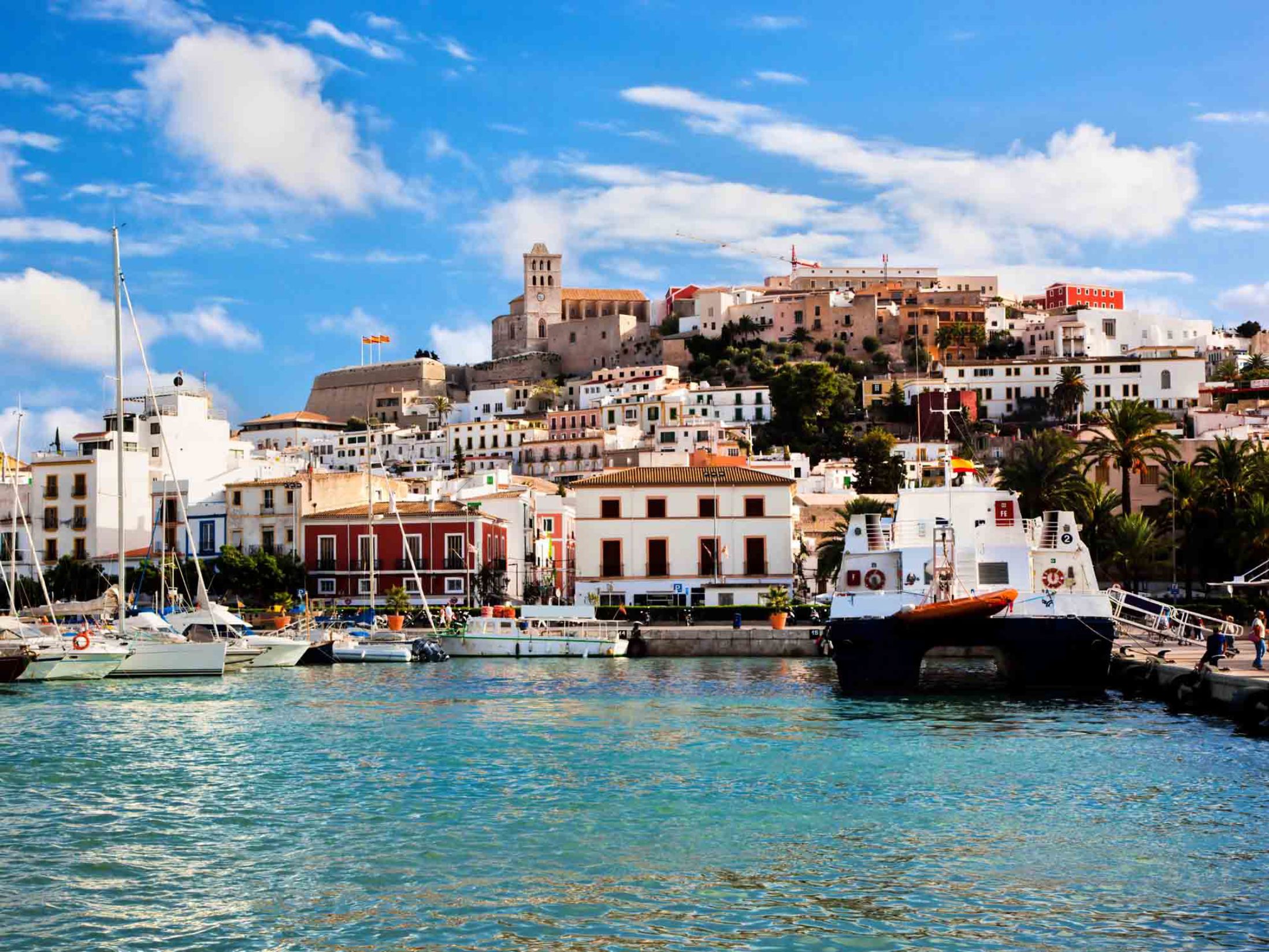 Bubble Football in Ibiza
Suppose you're looking for a unique way to experience this Spanish island's stunning beauty and have fun. In that case, playing bubble football in Ibiza is the ideal activity to consider booking. With plenty of pitches across this famous Spanish island, from ancient villages and green gardens to vibrant nightlife hotspots - there's no shortage of locations.
You will get to explore some fantastic unseen corners of Ibiza and enjoy a novel twist on traditional football with this exciting sport. With bubble suits helping to protect you as you dash around the pitch, it promises to be an unforgettable experience. Book your bubble football adventure in Ibiza today and prepare for plenty of running, bouncing, and side-splitting banter!
Bubble Football in Barcelona
Barcelona is renowned for its vibrant culture, stunning architecture, and spectacular artwork - But there's another side to this city that too often goes overlooked: its passion for sport! Located in Catalonia, this exciting city hosts some of the most exciting events in sports, and one of the hottest games must be Bubble Football in Barcelona.
Without a doubt, a Barcelona Bubble Football experience is unlike any other - with the city's Mediterranean climate making for perfect football weather, now is the ideal time to plan your Barcelona Bubble Football event. Oozing with fun from every angle, Bubble Football in Barcelona is a recreational activity and a slice of Catalan culture you won't forget!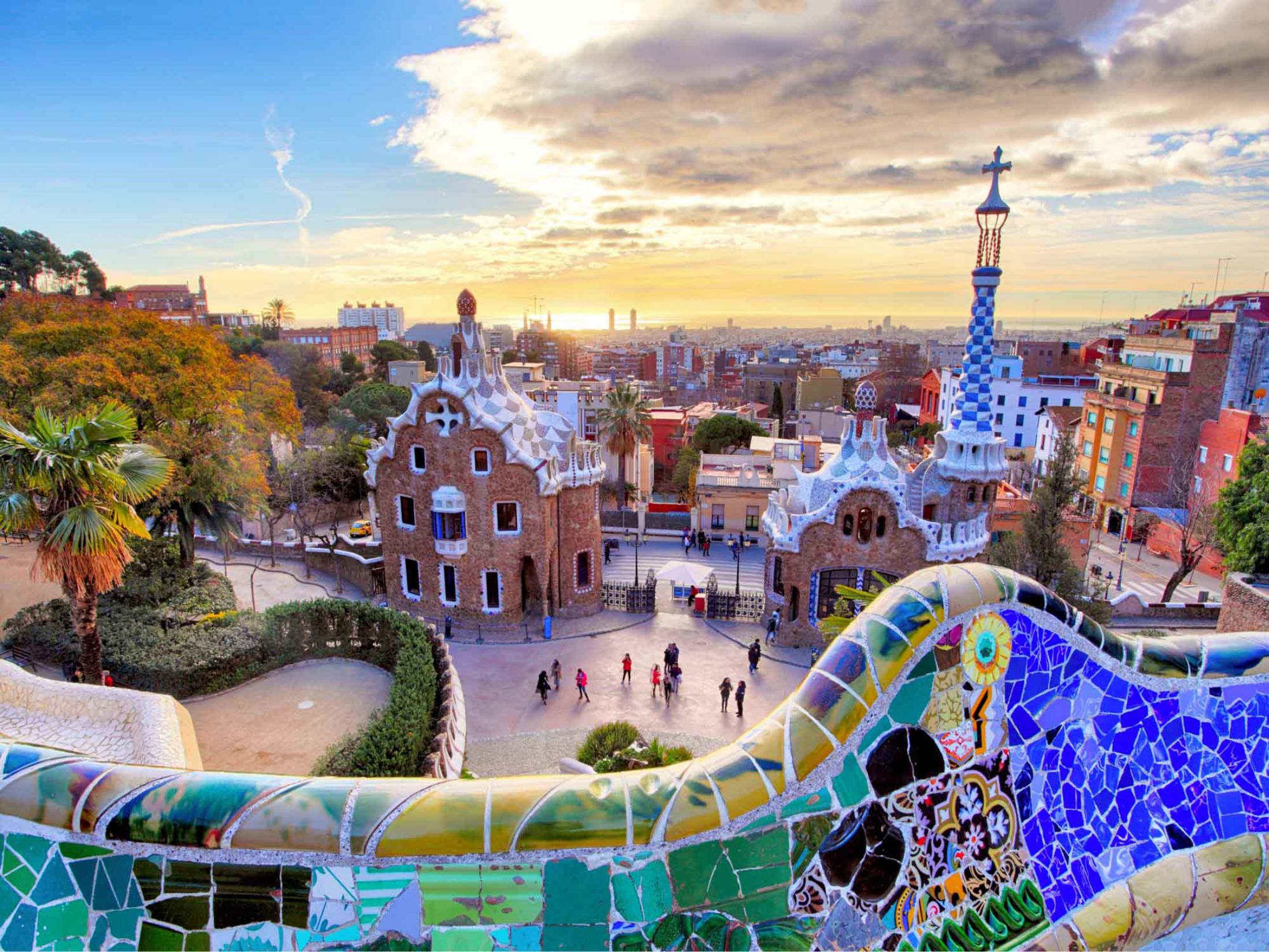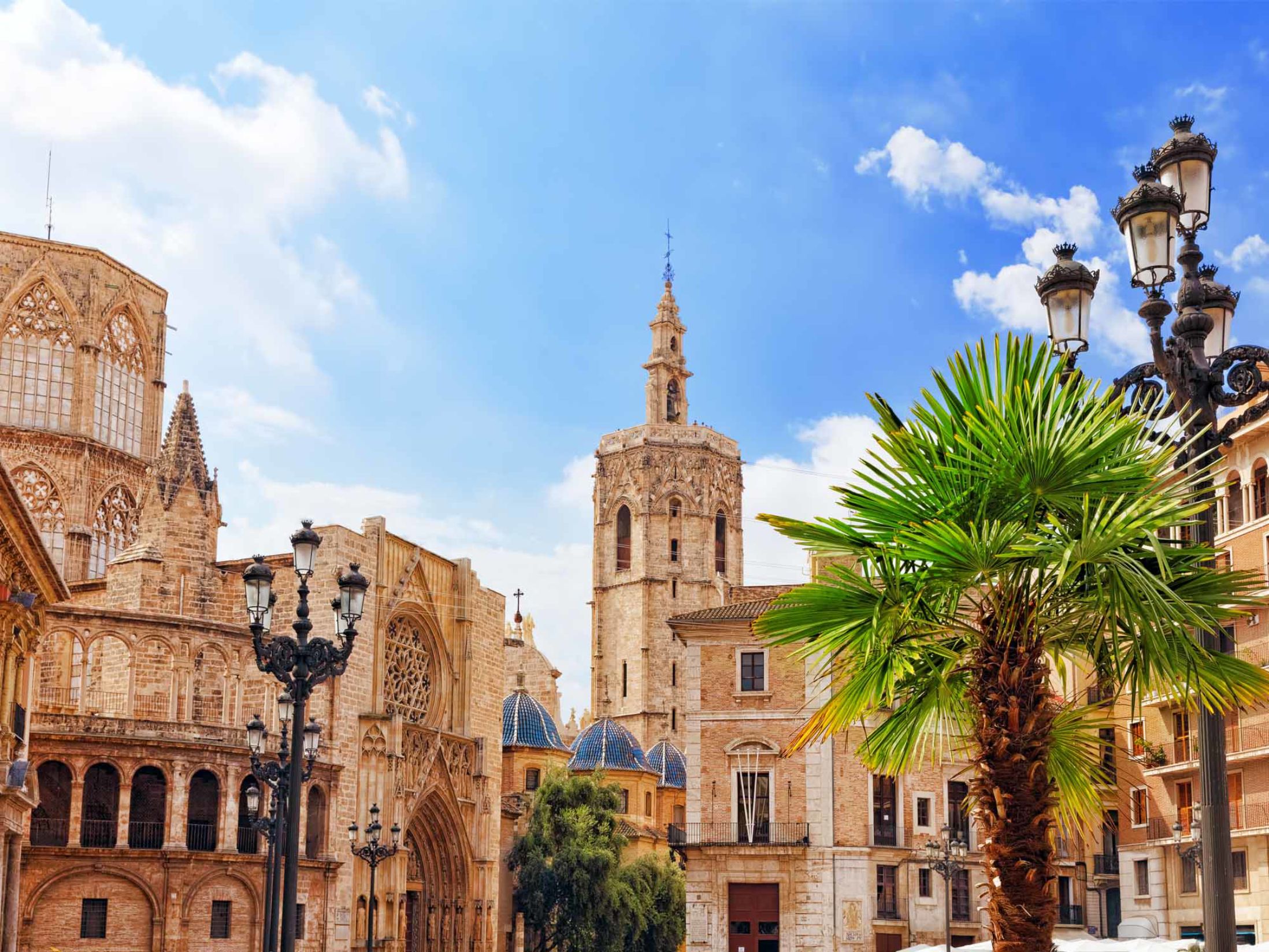 Bubble Football in Valencia
This Spanish coastal city is an ideal location to try this fun sport, overlooking the beautiful Mediterranean Sea and surrounded by stunning landscapes. So, if you're looking for an adrenaline-filled adventure, Bubble Football in Valencia is for you!
Not only will you have a blast as you race around one of the city's sun-soaked pitches, skilfully making your way around opponents and bouncing around like a maniac, but it's also a great activity to remember your trip by, whatever the occasion is. So, if you're ready to make memories that'll last a lifetime, then booking some bubble football in Valencia is an idea that's well worth thinking about.
Bubble Football in Tenerife
Tenerife in the Canary Islands is considered one of the best places to play Bubble Football! With its vibrant city life, stunning beaches and clear waters, Tenerife offers a dream destination for anyone looking to play adrenaline-filled sports. Popular with tourists, playing Bubble Football in Tenerife is an excellent idea as you can take advantage of the cool Atlantic climate as you run and bounce around the pitch!
Tenerife's cities, such as Santa Cruz or Puerto de la Cruz, have plenty of places to play, all while taking in the magnificent backdrop of Gran Canaria across the ocean. So, whether you are a first-time visitor or an experienced Bubble Football enthusiast, Tenerife promises a unique sporting experience that you want to experience.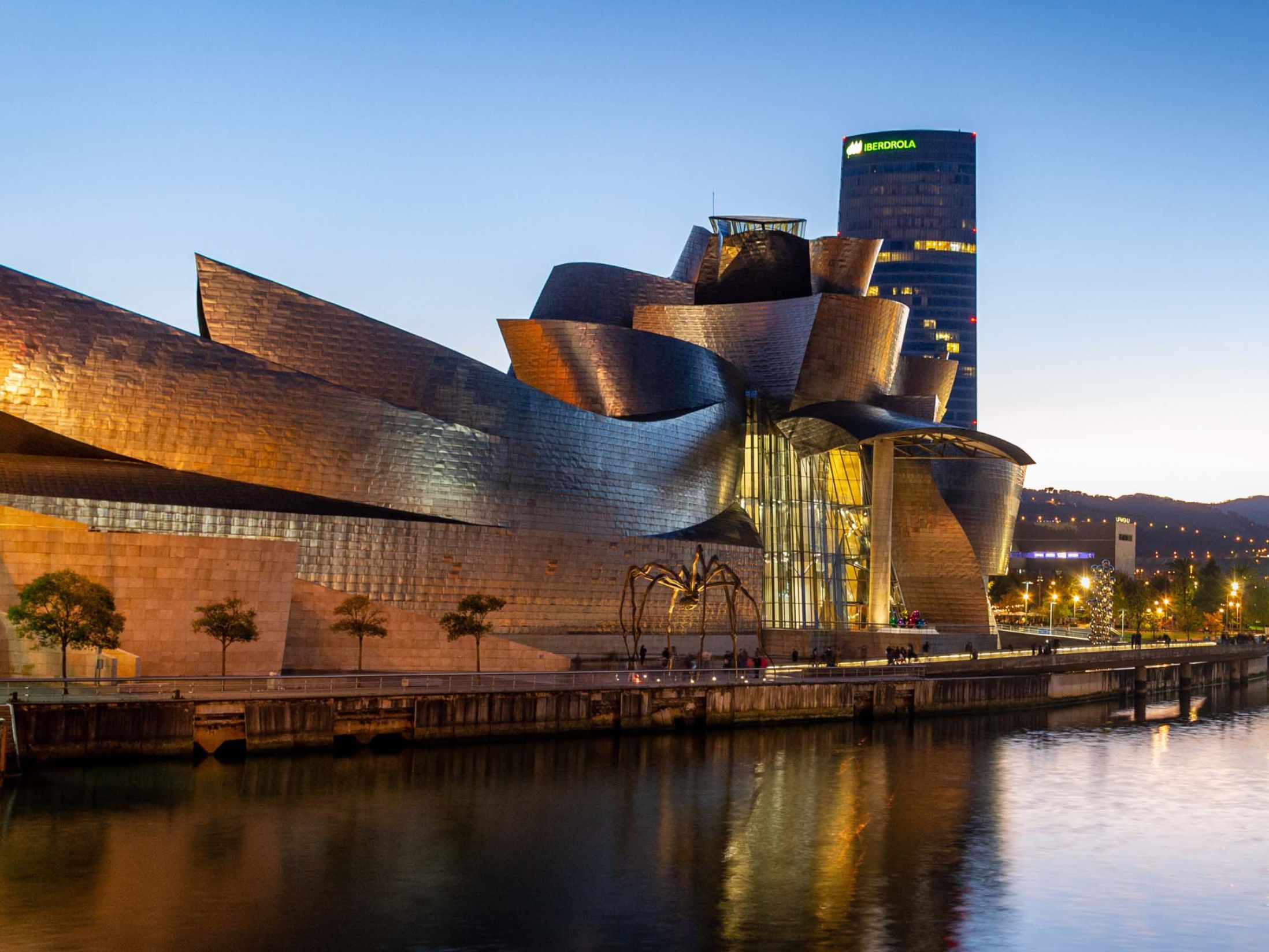 Bubble Football in Bilbao
Bilbao in Northern Spain's revered Basque Country is the perfect place to experience Bubble Football, an exciting and unique sport perfect for experienced players and beginners! This exhilarating activity involves two teams of five players, each wearing inflatable plastic bubbles while playing a classic game of 5-a-side. It is a fantastic opportunity to engage in a friendly competition while boosting strength, balance and mobility while having much fun! What better way to experience Bilbao than with this safe yet exciting new sport that is perfect for everyone to get stuck into?
Bubble Football in Costa Del Sol
Bubble football is quickly becoming one of the most entertaining and unique experiences on the Costa del Sol. In Marbella, Benalmádena and surrounding destinations, bubble football pitches are popping up all along the coast, perfect for individuals and groups looking to enjoy a friendly game with a twist.
This exciting sport provides a great way to have fun and get active and offers players a chance to socialise and bring out their competitive side! With bubble football becoming one of the more popular sporting options in this area, there's no better place to hop into a zorb suit and experience this exciting sport first-hand than in the Costa del Sol.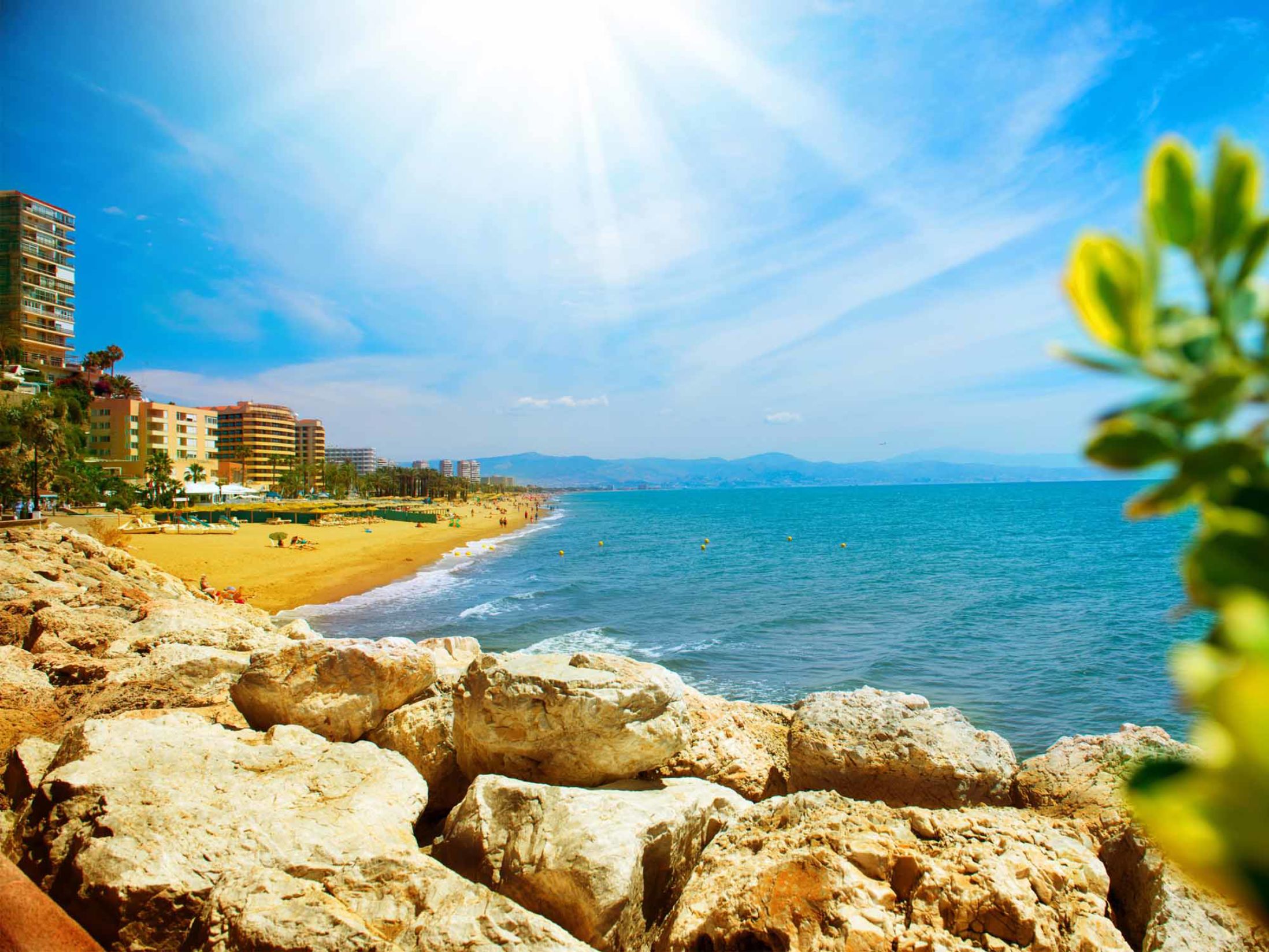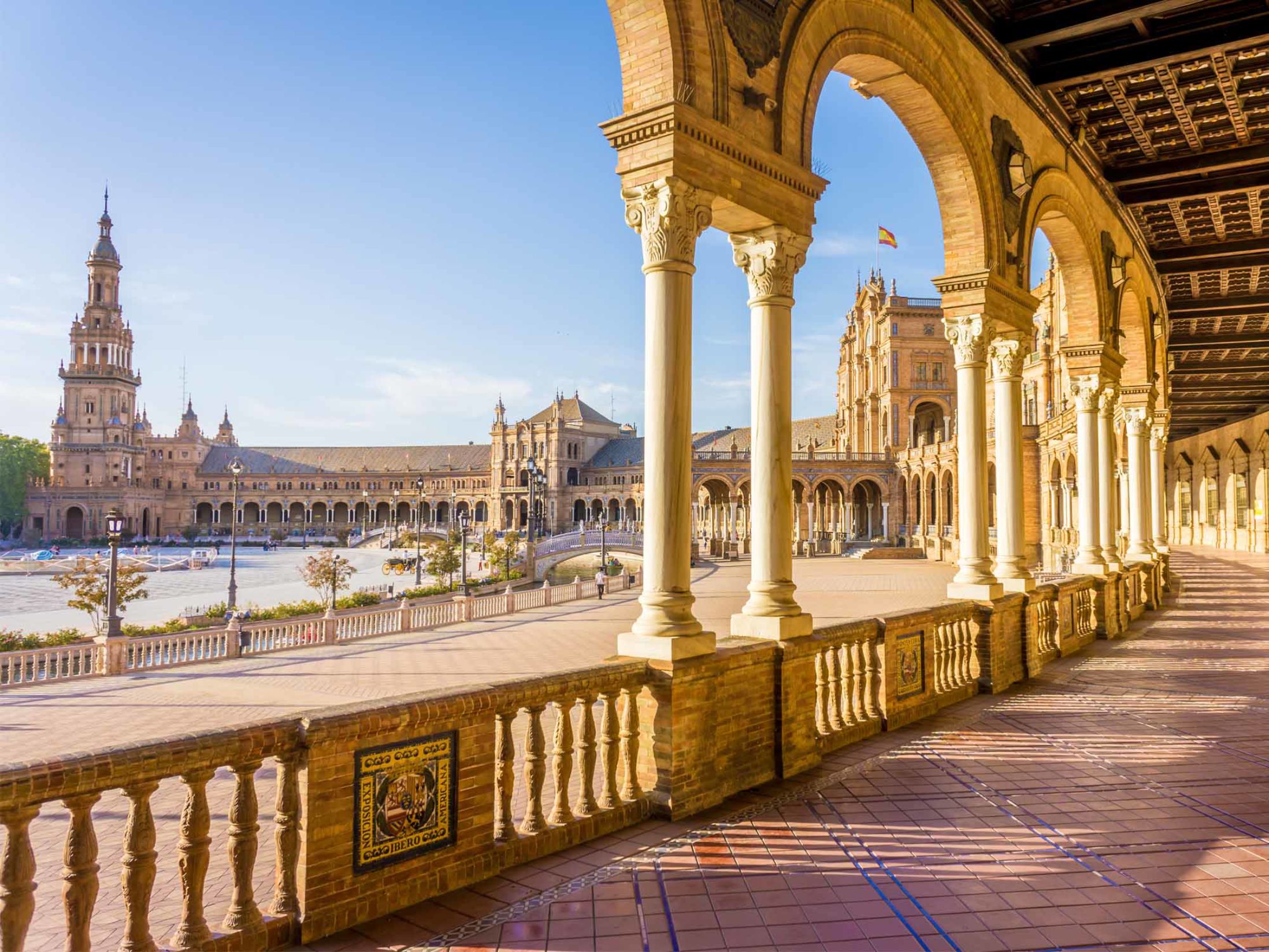 Bubble Football in Seville
Seville is one of the best spots in the world to play Bubble Football! This sport combines the fun and hilarity of zorbing with the teamwork and cooperation of football. Seville, located in the south of Spain in Andalusia, provides a stunning backdrop to this exciting sport.
With its vibrant atmosphere, there are plenty of places to practice and play during your stay. Plaza de España and Seville Cathedral line the city skyline like two ancient giants watching over Seville's citizens as they run, bounce, and roll around the pitch. So, whether you're an experienced player or completely new to this sport, bubble football in Seville guarantees a thrilling experience!
Bubble Football in Majorca
Majorca is the ideal setting to play bubble Football, and it's not hard to see why - with several beaches, resorts, and popular holiday destinations like Palma and Magaluf, even during the low season, Majorca is still bustling with holidaymakers looking for an enjoyable change of pace. Majorca is an island within the Balearic, making it the perfect destination to participate in plenty of outdoor activities.
All of this makes Majorca the prime destination if you're looking for an adrenaline rush with an exciting sport to play with your mates. Bubble football in Majorca offers an exciting and unique variation on traditional soccer while providing plenty of laughs and encouraging healthy competition!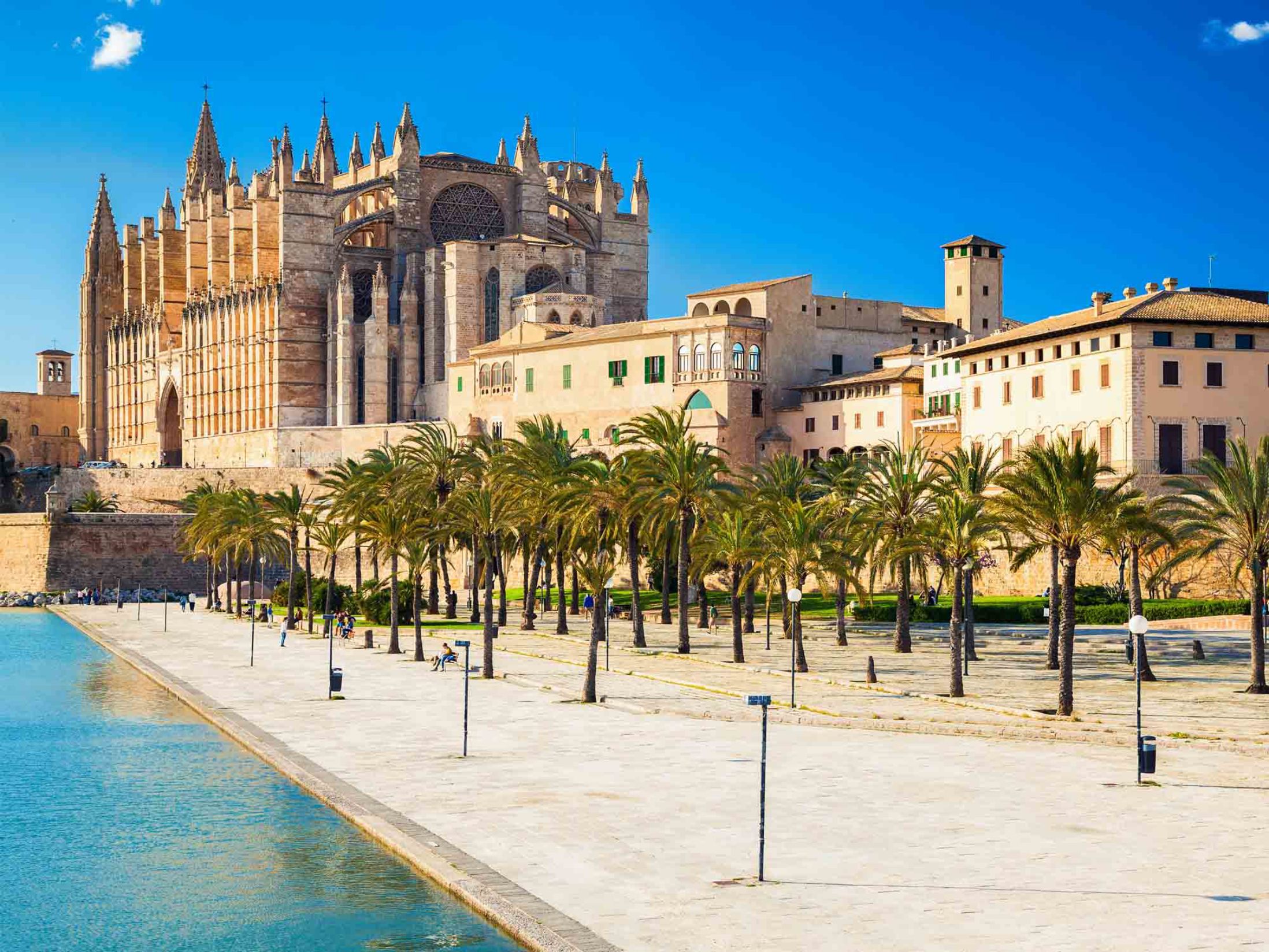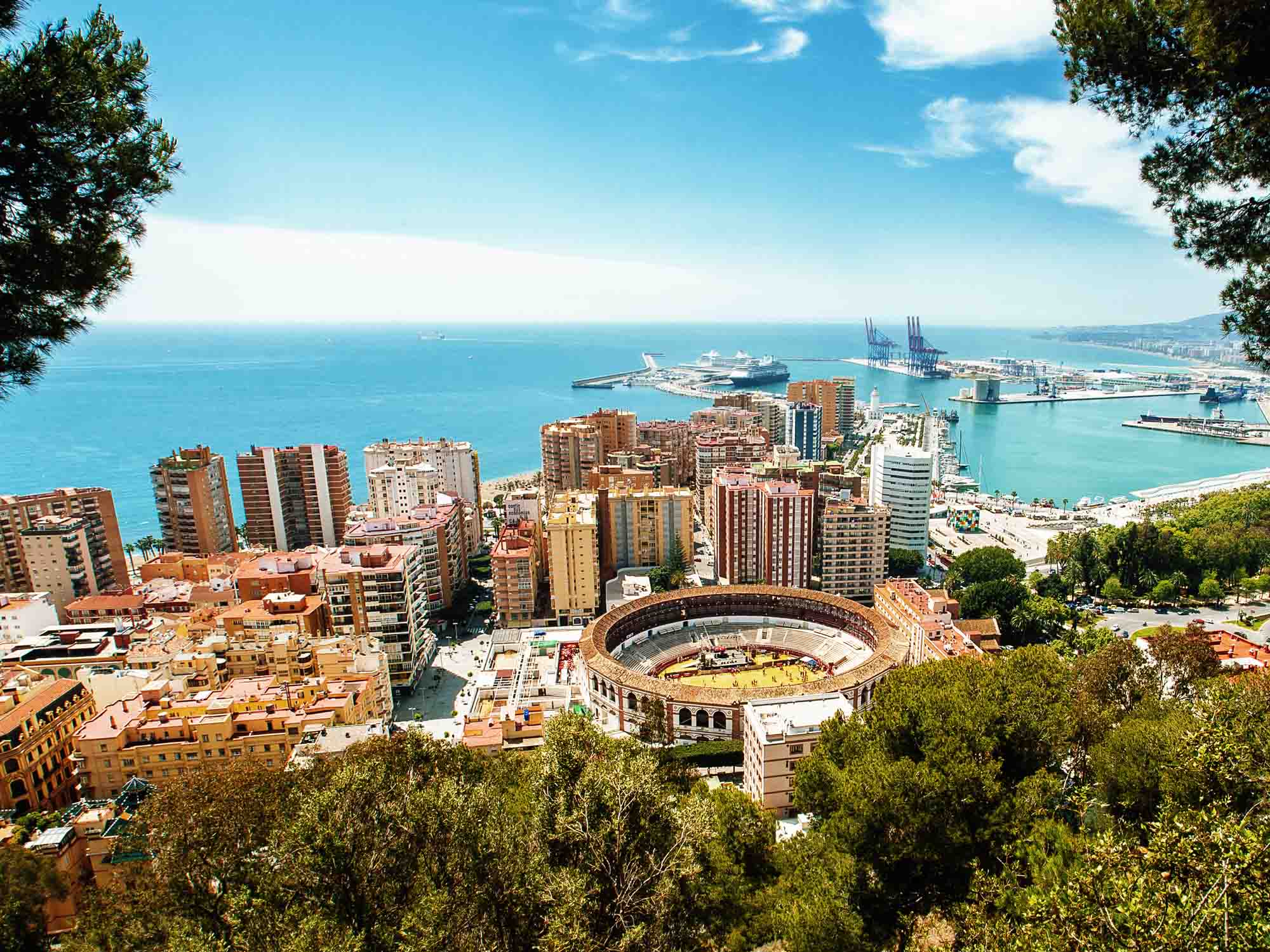 Bubble Football in Malaga
Without a doubt, Bubble Football in Malaga is a fantastic idea that you should consider the next time you're in this part of the world! Thrill-seekers of all ages and abilities will love participating in this sport, which is catching on quickly worldwide, particularly in the beautiful Spanish province of Andalusia.
Visit Malaga today and encounter something extraordinary at one of its many Bubble Football venues - rolling, bouncing, and laughing with your friends while having the time of your life is guaranteed! Malaga brings a unique twist to bubble football by combining an original blend of Costa Del Sol spirit with a climate perfect for participating in some exciting outdoor sports.
Is Bubble Football in Spain different to the UK?
Bubble Football in Spain is the same as in the UK and the rest of the world. This is one of the great things about this sport - No matter where you play or who you play with, you're guaranteed to have a fantastic time with your teammates as you run and bounce into each other whilst scoring tons of goals. So, no matter where you go, this sport is played the same way globally.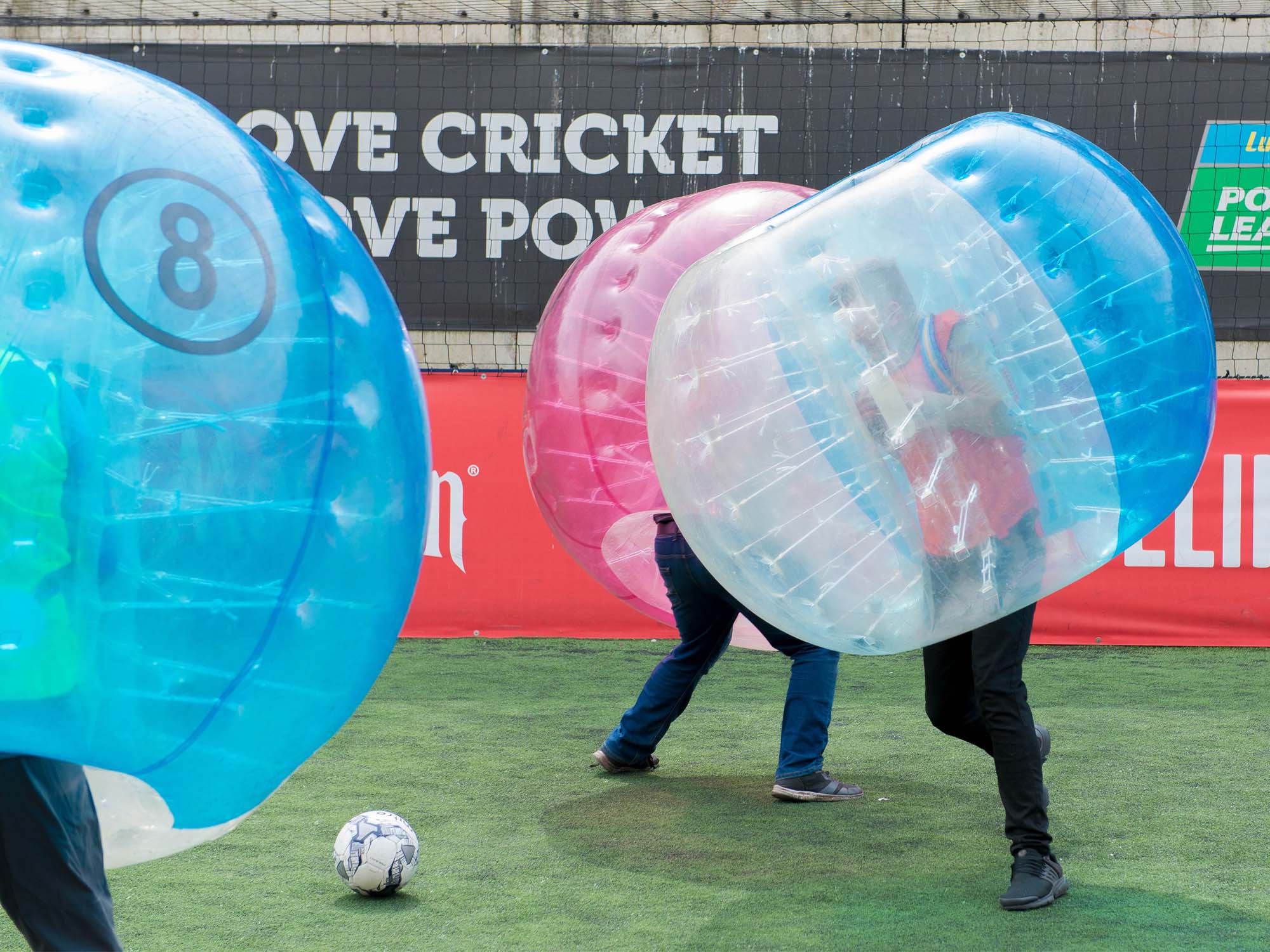 We Guarantee that you'll Love your Bubble Event with Us!
One Price – Venue, staff and equipment all included
Tried & Tested – 2000+ reviews on Trustpilot
Hassle-Free – Simple online booking process