9 Best Chester Sports Bars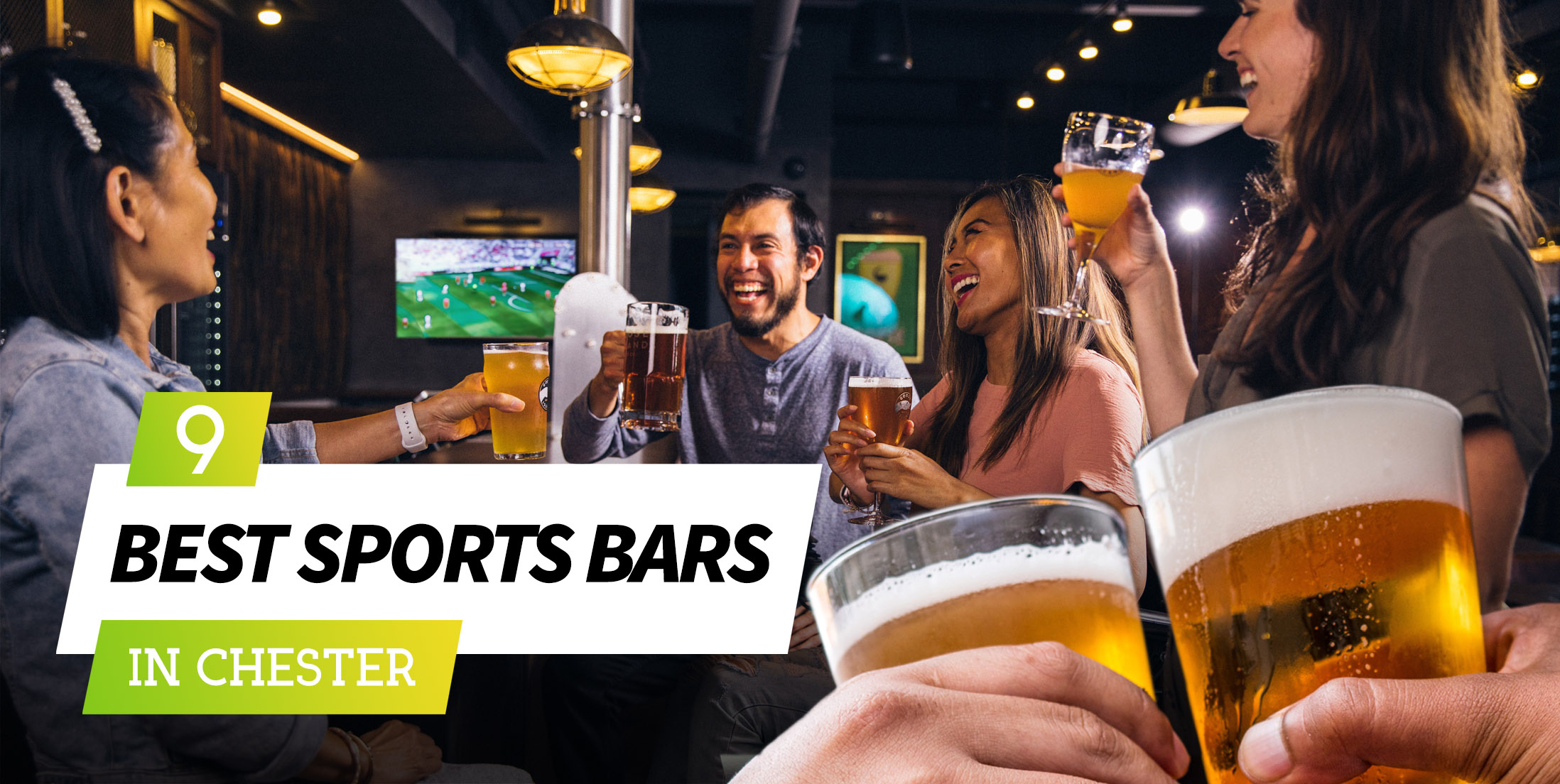 Perfect for watching the Premier League or the Six Nations, these fantastic sports bars in Chester are the ideal place to go to for great food, beer and atmosphere!
Whether you're hyping up to watch a specific event or you just fancy heading to somewhere a bit different to drink with your mates, these Chester sports bars are the places to go to. With so much choice out there however, it can be a bit difficult to find the right place! But fear not, we've put together a list of the best below.
---
1. Old Dukes
Bell Tower Walk | Website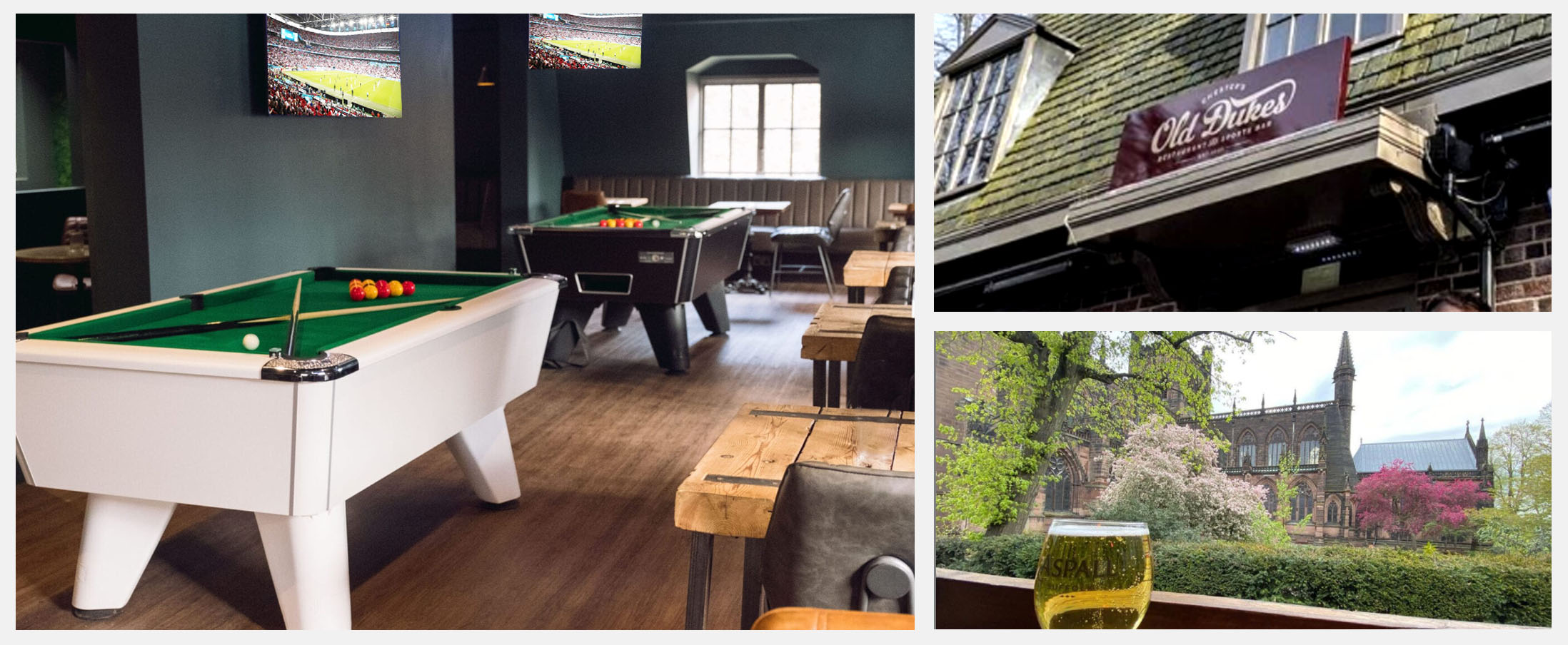 If you are looking for somewhere to go that is just a stones throw away from the historic Chester Cathedral then Old Dukes is definitely the place for you! It's a 2 floor sports bar that has a range of different areas to suit whatever vibe you are after. There are large screens in some areas where you can watch your favourite sports, areas that are a bit more relaxed with no TV's and there are even heated and seated outdoor area perfect for great conversations and catch ups. With pool tables and shuffleboards-to-hire too, you're guaranteed to have a great time here.
2. Music Hall Tap
2-3 Music Hall Passage | Website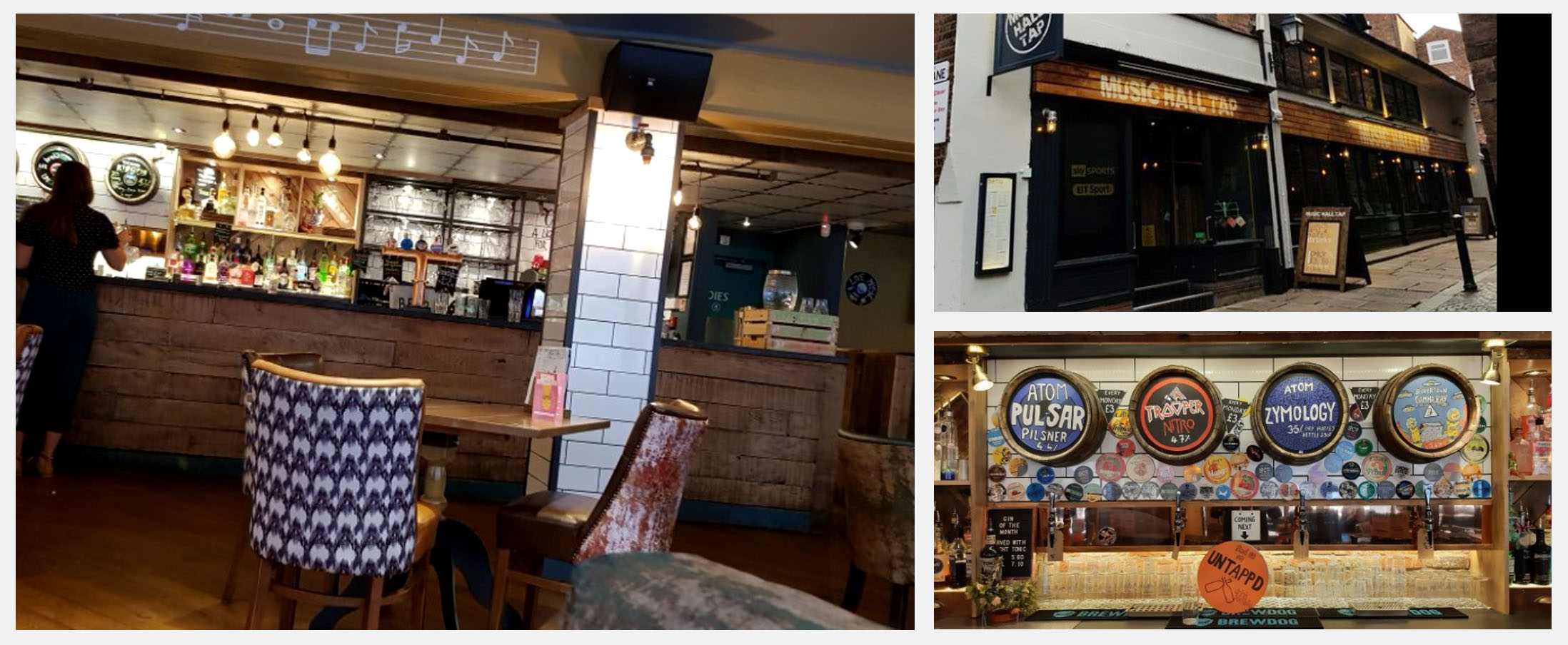 Tucked away in the Music Hall Passage around the corner from Old Dukes is Music Hall Tap. Known for being a popular and exciting live sport and music venue, this stylish and rustic pub has something for everyone. Attracting all types of crowds throughout the week from party-goers to after-work chatters, you can enjoy a craft beer, premium lager or cider and all the spirits you can think of! There are HD screens dotted all around the venue with BT Sport and Sky Sports available, so you won't miss any of the action even if you're having a few games of pool on the tables upstairs! What's not to love?
3. Rileys Sports Bar Chester
Victoria Road | Website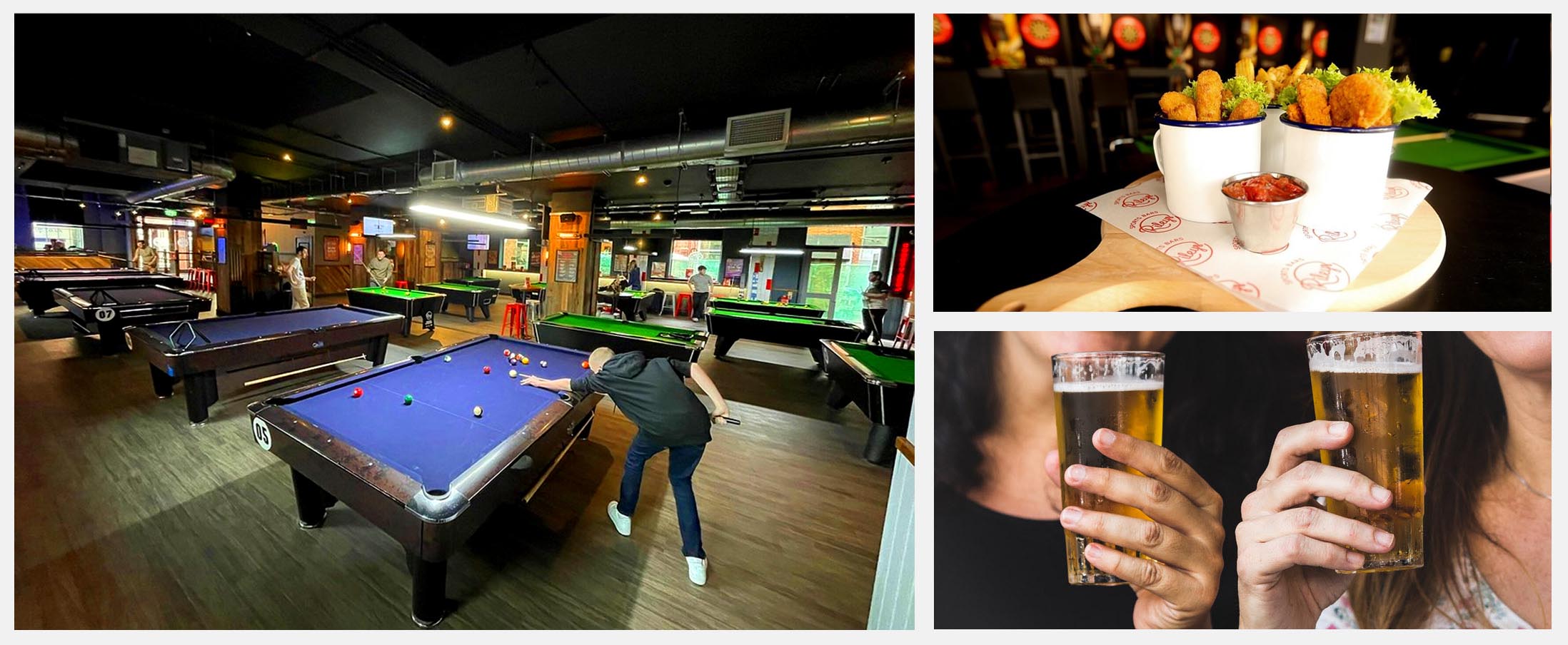 If you are wanting a venue where you don't have to be just sitting down watching the sports then you will want to head to Rileys Sports Bar. Not only does Rileys offer live sports on their large screens that are placed all around the venue, but this Chester sports bar also has American pool, English pool, Snooker, Darts, Ping Pong and Digi Darts! You will be able to keep yourselves busy playing your own games whilst watching the live sports on the TV's. It's worth noting that Riley's are a membership-only chain, but don't worry as you can sign-up beforehand on their website.
4. Hickory's Smokehouse
The Groves, Souters Lane | Website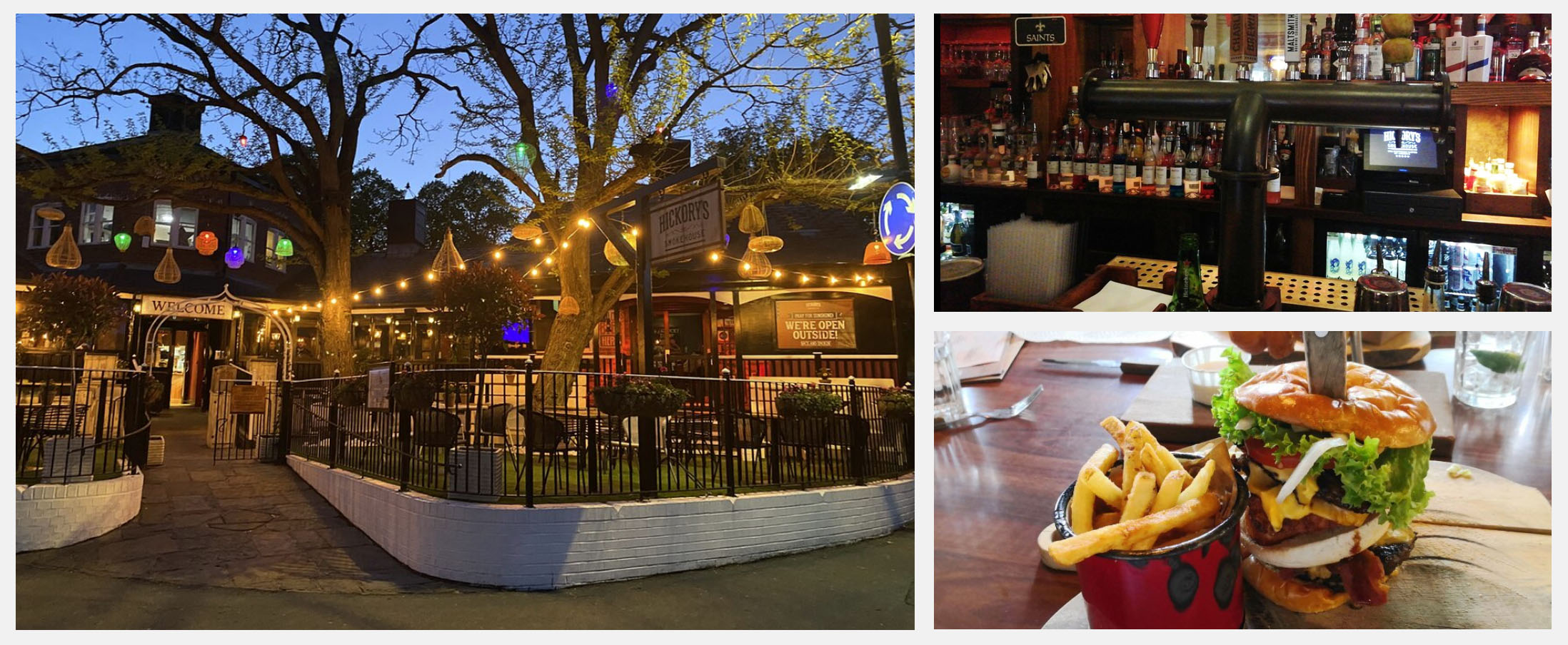 Hickory's Smokehouse might not be the first place you think of when you're looking for a sports bar. However, as well as serving delicious food they also have booths with TV's where you can watch a range of different live sports. The atmosphere at this bar is also next-to-none; with a beautifully lit beer garden out front and plenty of seating to get sat down & relaxed. So if you are looking for somewhere that you can get a delicious bite to eat as well as watch the sports then Hickory's Smokehouse might be the perfect place for you to book into!
5. Town Crier
City Road | Website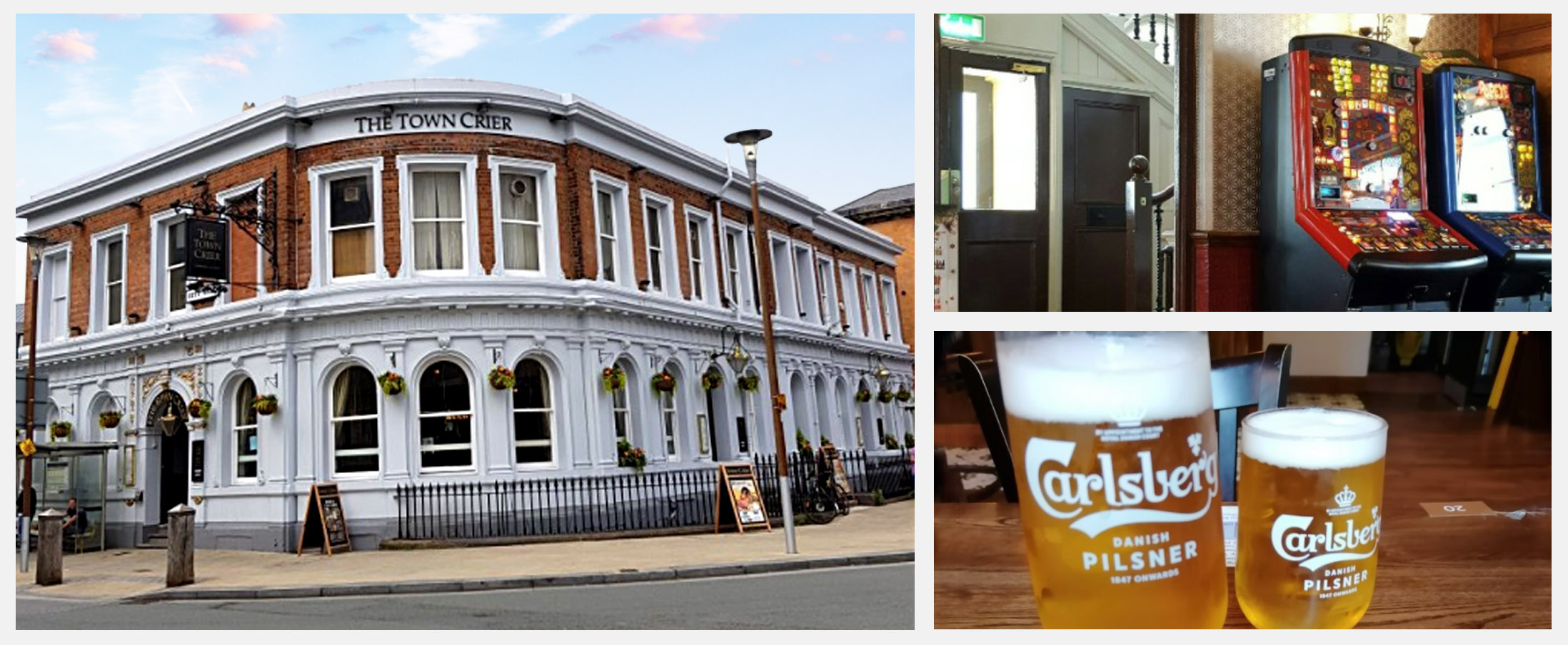 If you are heading into Chester via train then the Town Crier will be perfect. Being just opposite the city's train station, you won't need to walk far at all to find this legendary boozer! This pub has recently updated their large beer garden which makes it perfect for the summer months, with each of the heated booths featuring its own TV screen. The same goes for the inside too, with booths in the front bar each featuring a built-in screen. With a fantastic pub-grub menu and plenty of pints on tap, the Town Crier is a great choice.
6. The Saddle Inn
21 Grosvenor Street | Website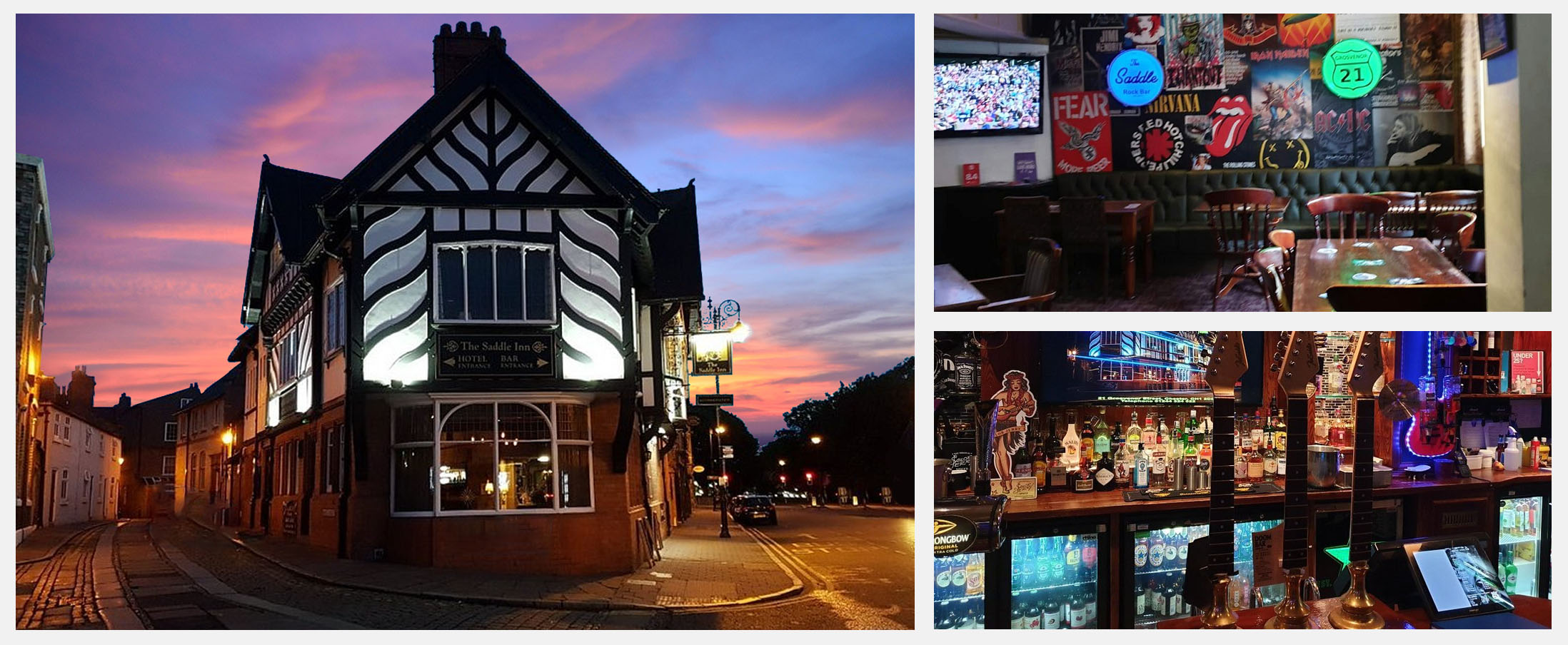 The Saddle Inn is a cosy, casual and extremely popular bar where you can enjoy a range of different sports on the TV's that are dotted all around the venue. There is also a Jukebox where you can choose your favourite songs along with a pool table you and your friends can use. The interior is pretty quirky too with guitars on the walls, crazy lighting and even some t-shirts that you can buy with The Saddle Inn on them! This bar is also noted for its eclectic live music nights featuring local bands, as well as a pool table situated in a more private room at the back of the bar. In a nutshell, there's never a bad time to visit here!
7. Off the Wall
12 St John Street | Website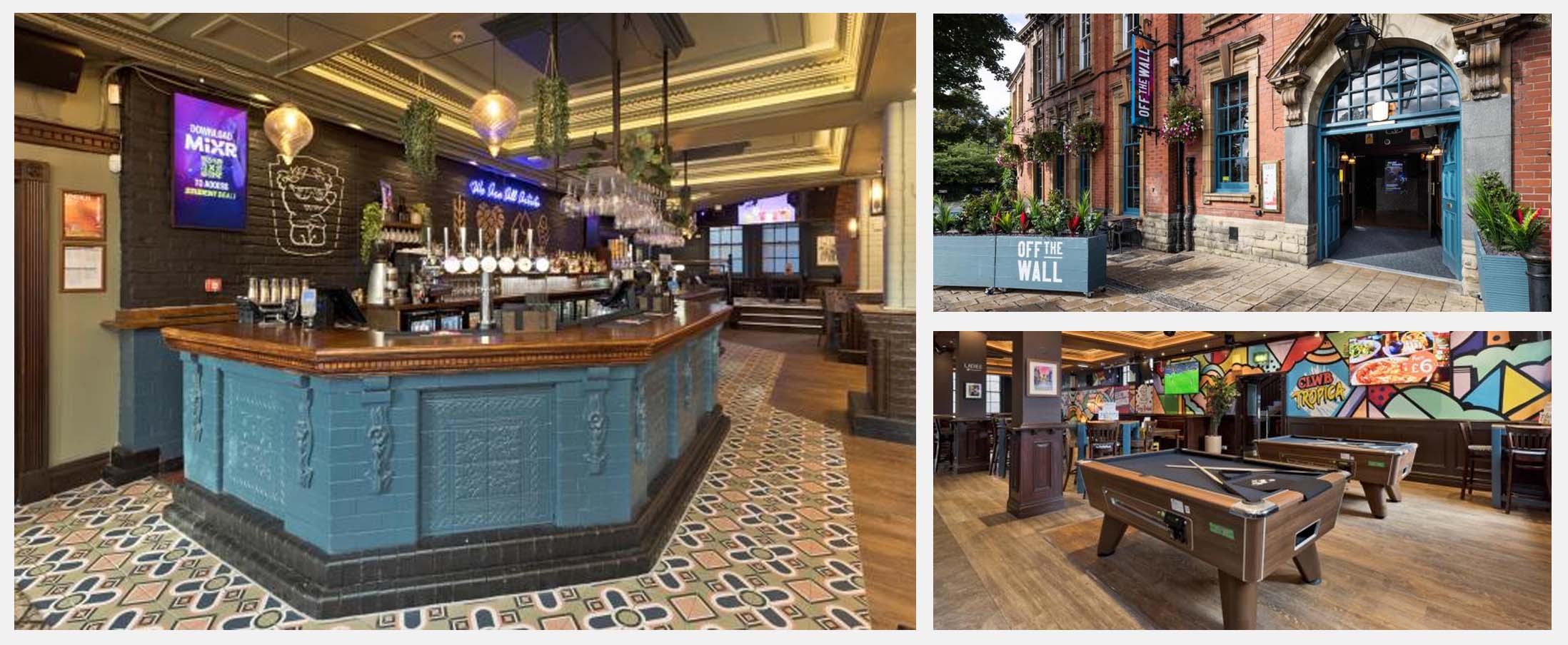 Off the Wall is a bar right in the hustle and bustle of Chester city centre, situated right next to the historic Amphitheatre and a host of other unique bars. Spread out over two floors, you'll easily get your fix for watching live sports here with big screens dotted all around the venue. With a bar on each floor, pool tables upstairs and a large smoking area set back against the historic Roman Walls, this Chester sports bar is always a good idea.
8. Watergates Bar
11-15 Watergate Street | Website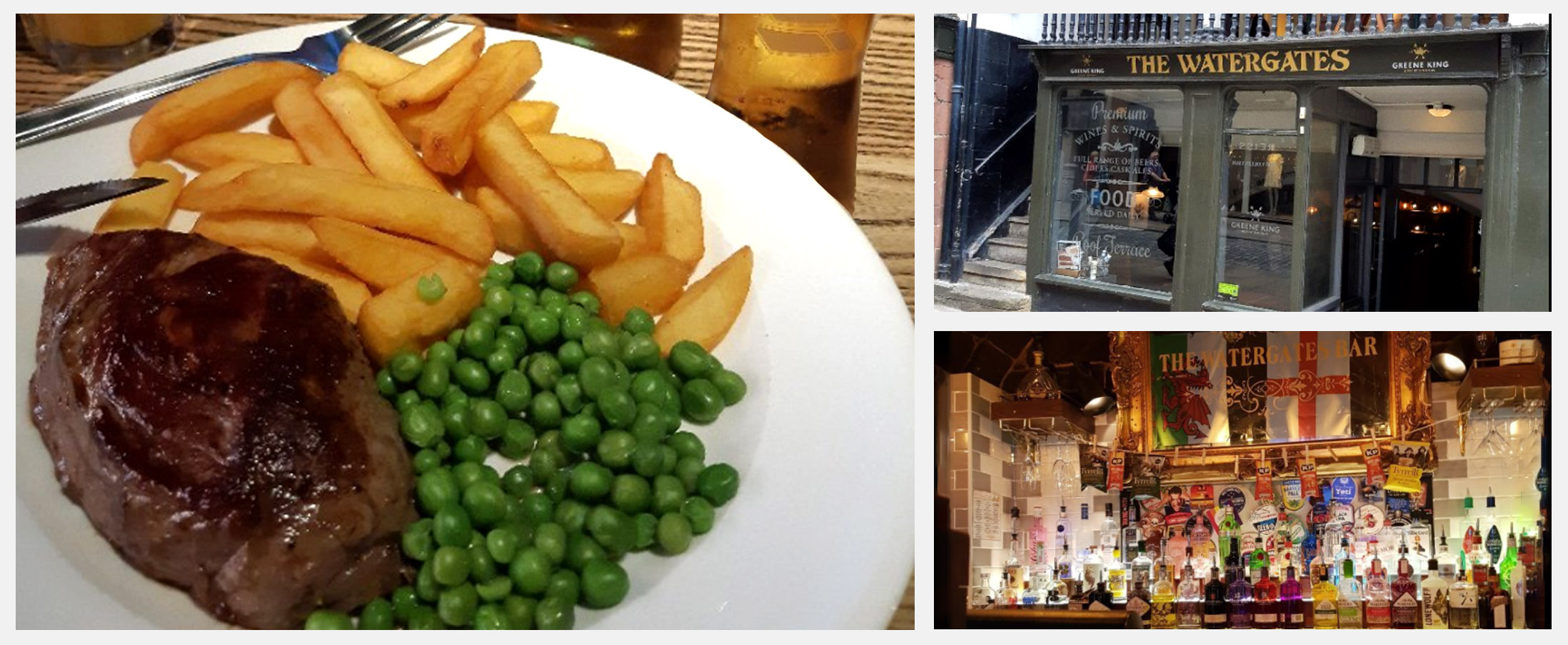 Situated in the city's Independent Quarter, Watergates Bar is a unique and exciting place to drink on any day of the week, let alone when there's live sports on TV! As you arrive, you head down the stairs of an ancient Roman crypt, where inside you'll be blown away by the architecture, as this entire bar is held up by sandstone columns. At the bar, you'll find everything you know and love from great pints on tap to spirits and ciders. Whatever your tipple is, you won't be stuck for choice.
9. Number Fifteen
98A Foregate Street | Website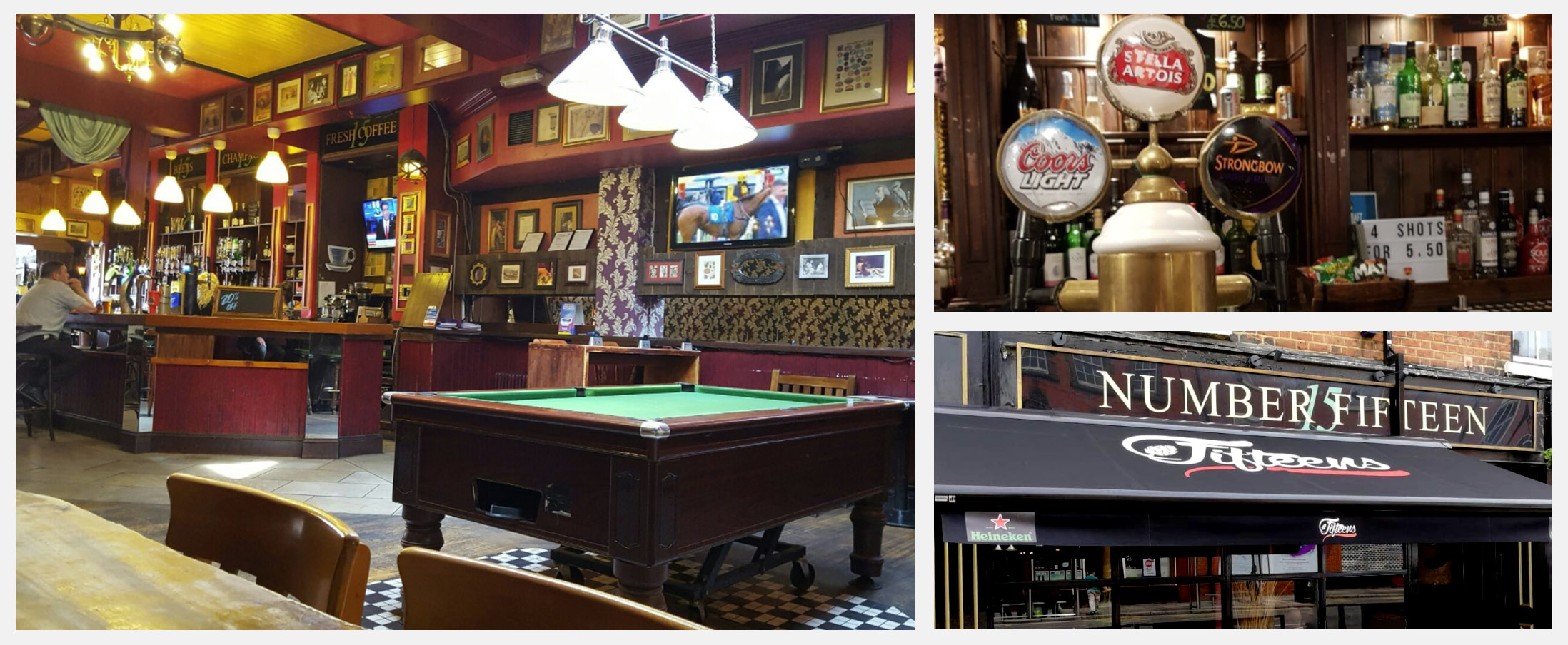 Situated on the popular walking route for party-goers walking into the city from the train station, Number Fifteen Chester is a fantastic sports bar that you should definitely consider! Inside, this laid-back bar has a pool table and dart boards for punters to use. With a fantastic atmosphere that's hard to find nowadays, this no-nonsense Chester sports bar is a great place to go for a classic experience. If you happen to be visiting the city for the famous Race Days and need a place to stay, this bar also offers boutique rooms upstairs.
---
Did You Know?
As well as knowing some useful information about where to go in this city we also offer sport events: