Best Sports Bars in Leicester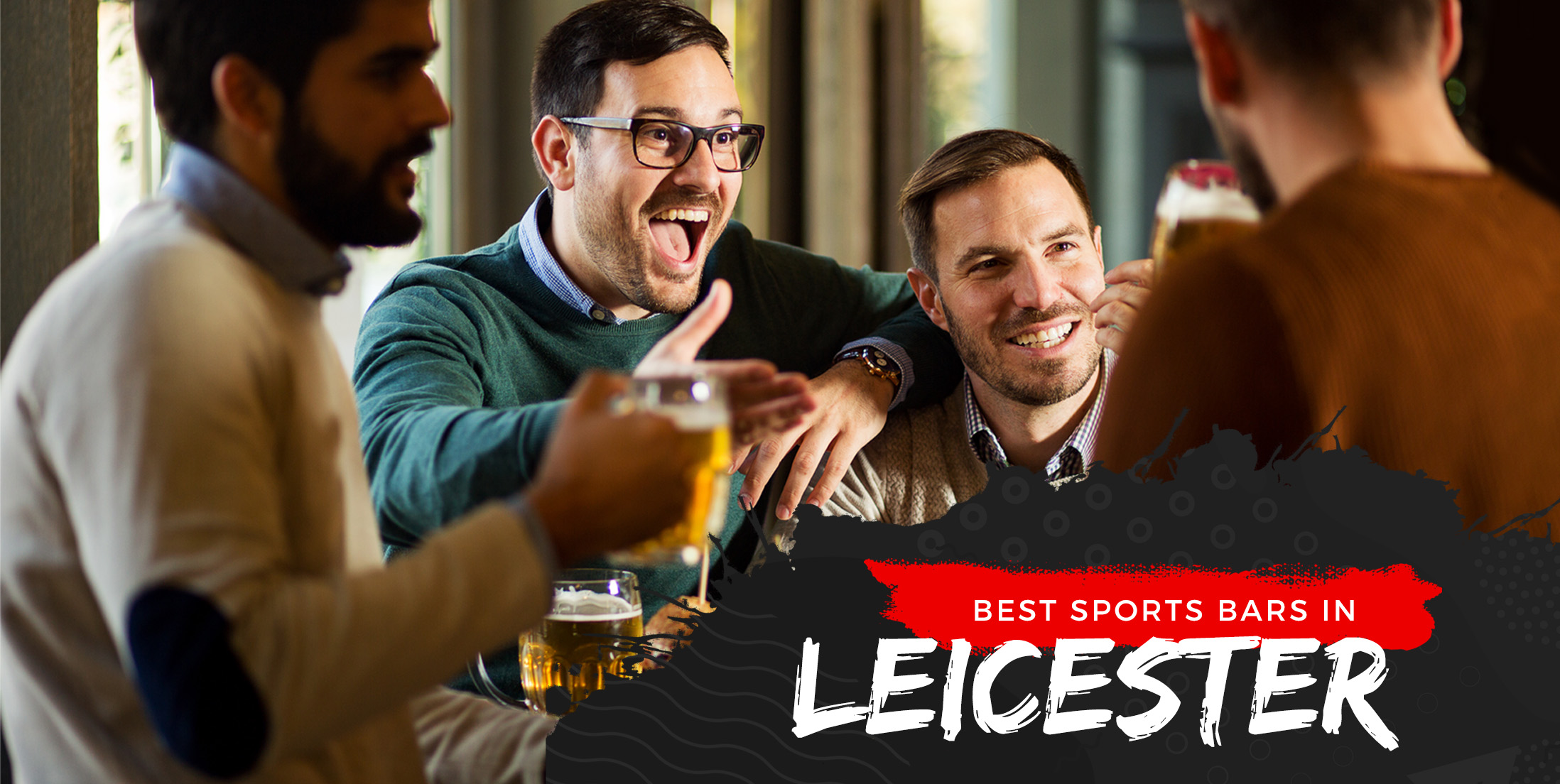 Looking for a place to kick back with a pint in hand and watch your favourite sports fixtures? These top sports bars in Leicester will do the job.
Sports bars always have an upbeat and energetic atmosphere, making them a top place to have a few drinks with your mates, especially if you're a sports fan. Finding Leicester pubs showing football and other sports can be tricky as there are so many to pick from! We've scoured the web to see a list of the best sports bars in Leicester where you will enjoy getting a fix on your favourite sports.
---
1. Rileys Leicester
Deacon Street, Leicester, LE2 7EE | Website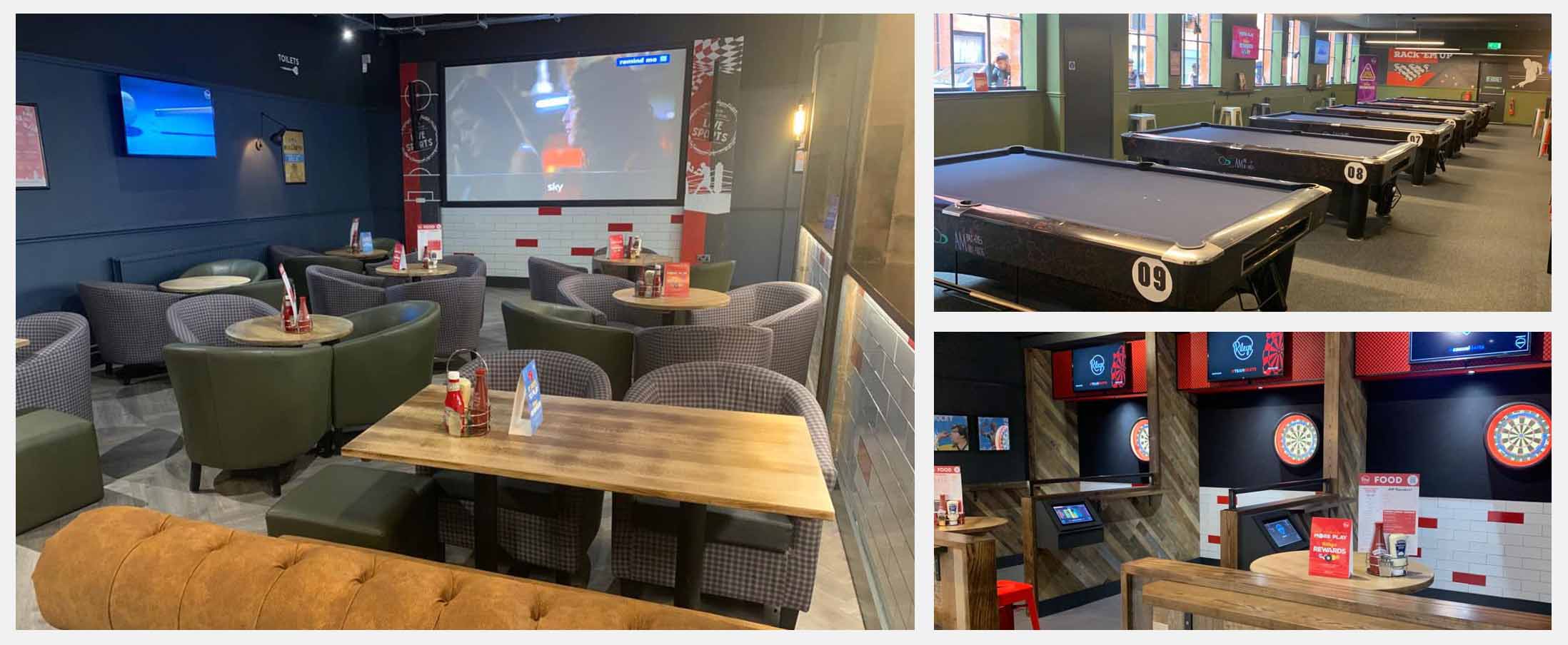 Priding themselves on being home to the best cue sports facilities, darts lanes and other sporting facilities, Rileys Leicester is the best of the bunch if you fancy getting stuck into some sport yourself whilst having a beverage or two. They have heaps of tv screens so you can watch all the live sports, there's even a three metre HD screen! If you fancy a late one, the venue stays open until 2 am on Fridays and Saturdays and is even based in the city centre.
2. The Distillery
27 Market St, Leicester LE1 6DN | Website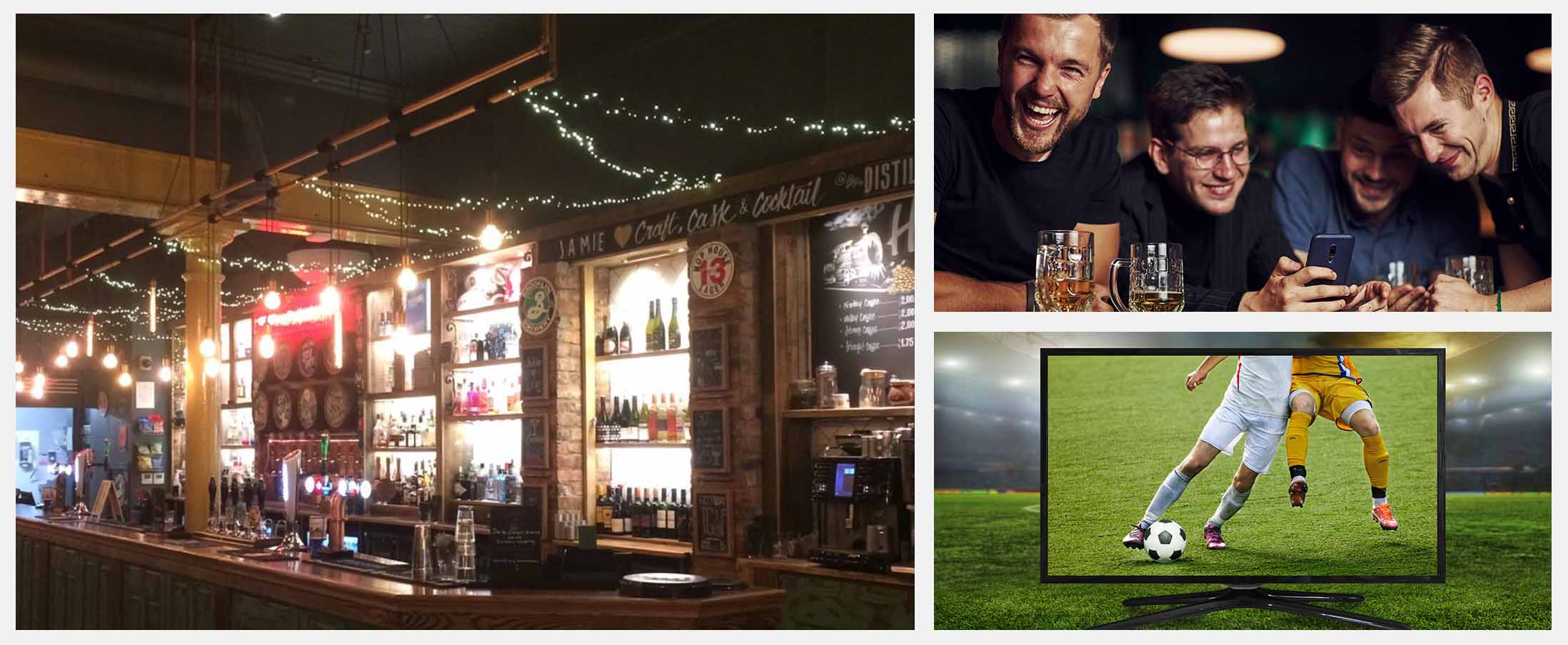 If you're after a sports bar in Leicester where you can watch the best live sports, knock back some drinks, and tuck into some tasty food, then The Distillery will be the venue for you. With plenty of screens around the venue, catching a good view of sports fixtures is easy. However, you can get the best seat in the house by hopping into their booths with their own personal screens!
3. The Loaded Dog
144 London Rd, Leicester LE2 1ED | Website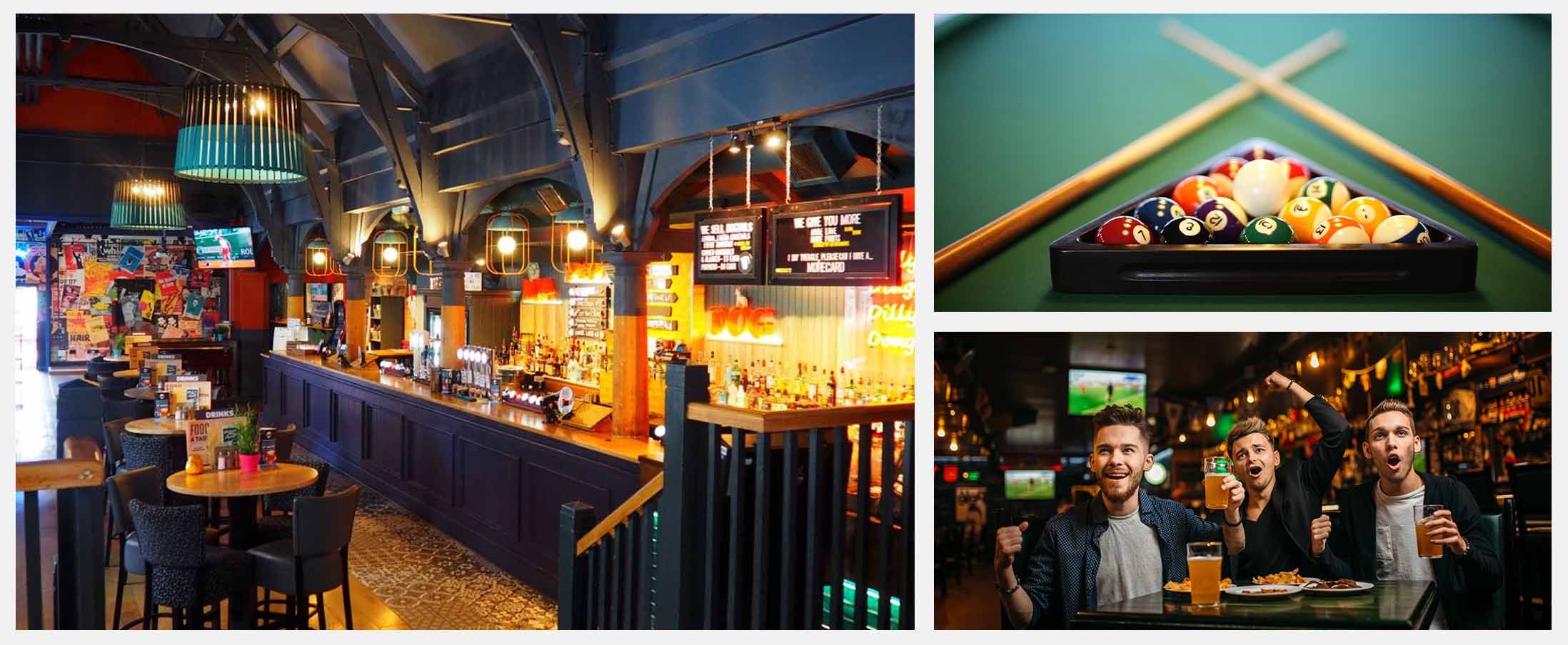 Naming themselves the biggest and best student pub for live sport, The Loaded Dog is the closest pub to the University of Leicester, making it a top pick for the students reading this. They have one giant screen, ten flat screens and even an outdoor TV screen if you want to soak up some sun while watching sports. Of course, there is an excellent bar with many drink options and a large menu. Get stuck into a game of pool or a fruit machine and test your punch on the boxing machine.
4. Soar Point
The Newarke, Leicester LE2 7BY | Website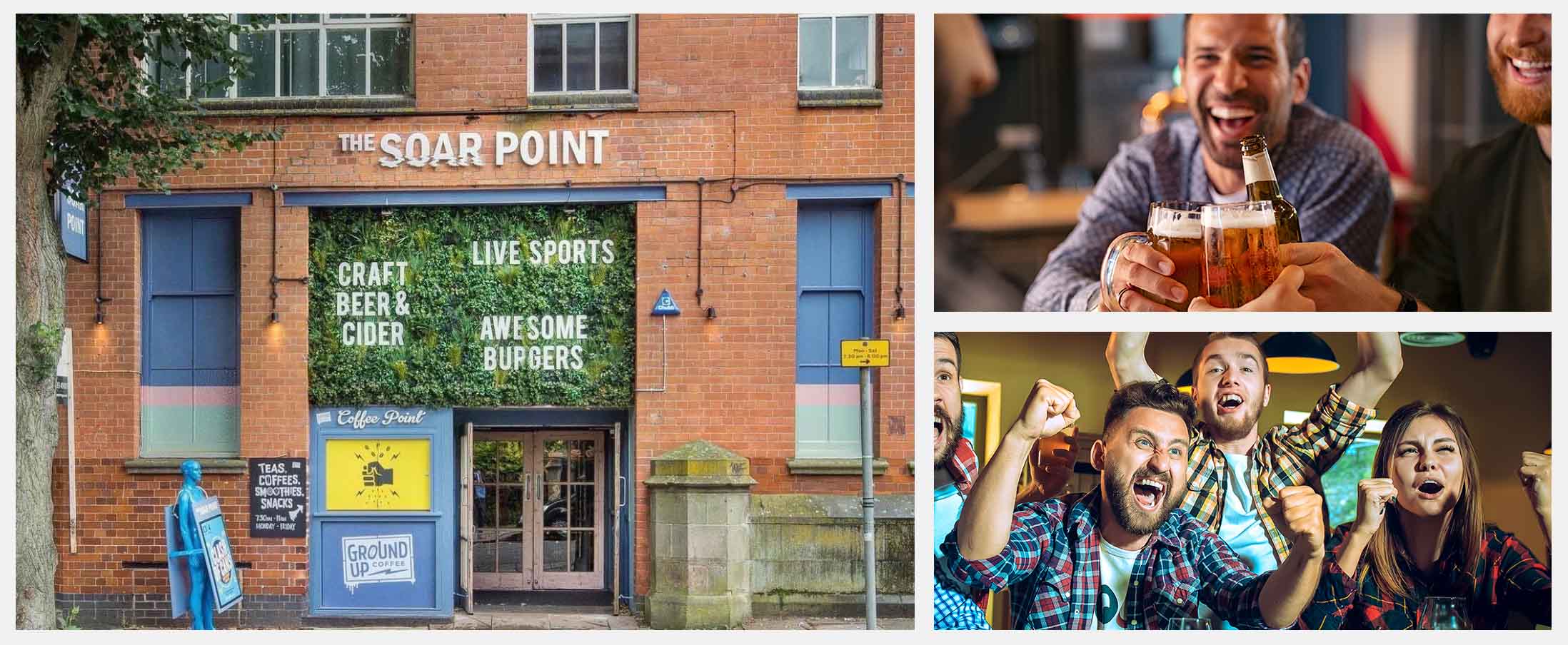 Are you a student at De Montfort University? The Soar Point will be the closest sports pub for you. It's vibrant, lively and has a fantastic atmosphere that you won't find at many other venues. Their screens show BT, SKY Sports, and many other gaming and entertainment events. Their bar stays open late on Friday and Saturday if you fancy a late one. However, if you're not an avid drinker, a fantastic coffee bar is on site.
5. The Locker Room
5 Belvoir St, Leicester LE1 6SL | Website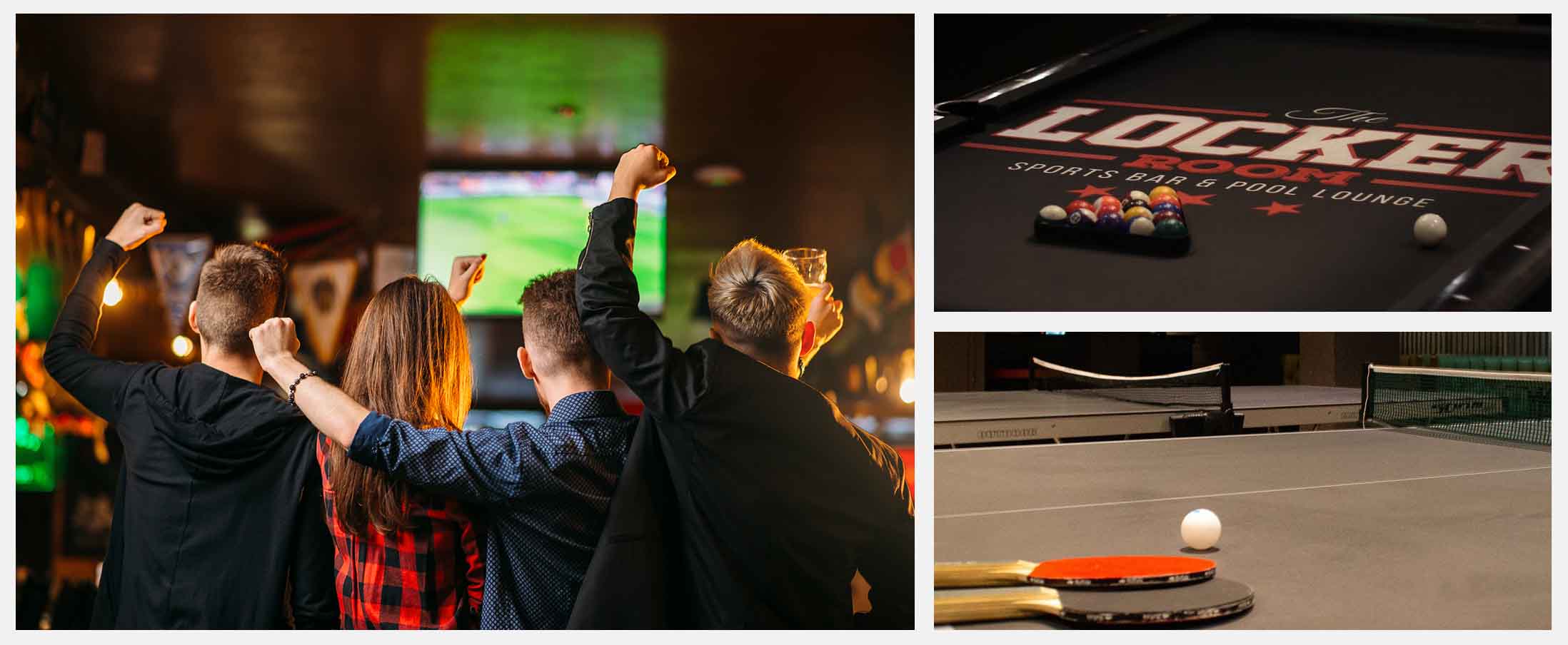 Based in the heart of the city centre, The Locker Room is open seven days a week to ensure you don't miss out on any sports fixtures! They have the city's largest projector and over 25 screens, so you won't struggle to see the action. If you want to get stuck into the action, there are American and English pool tables and two Olympic grade ping pong tables. You can even hire out a space if you want an extra private viewing!
---
Need More Information?
Did you know that we offer Bubble Football in Leicester for the lads? We even have Bubble Mayhen in Leicester for the ladies!