Best Sports Bars in Newquay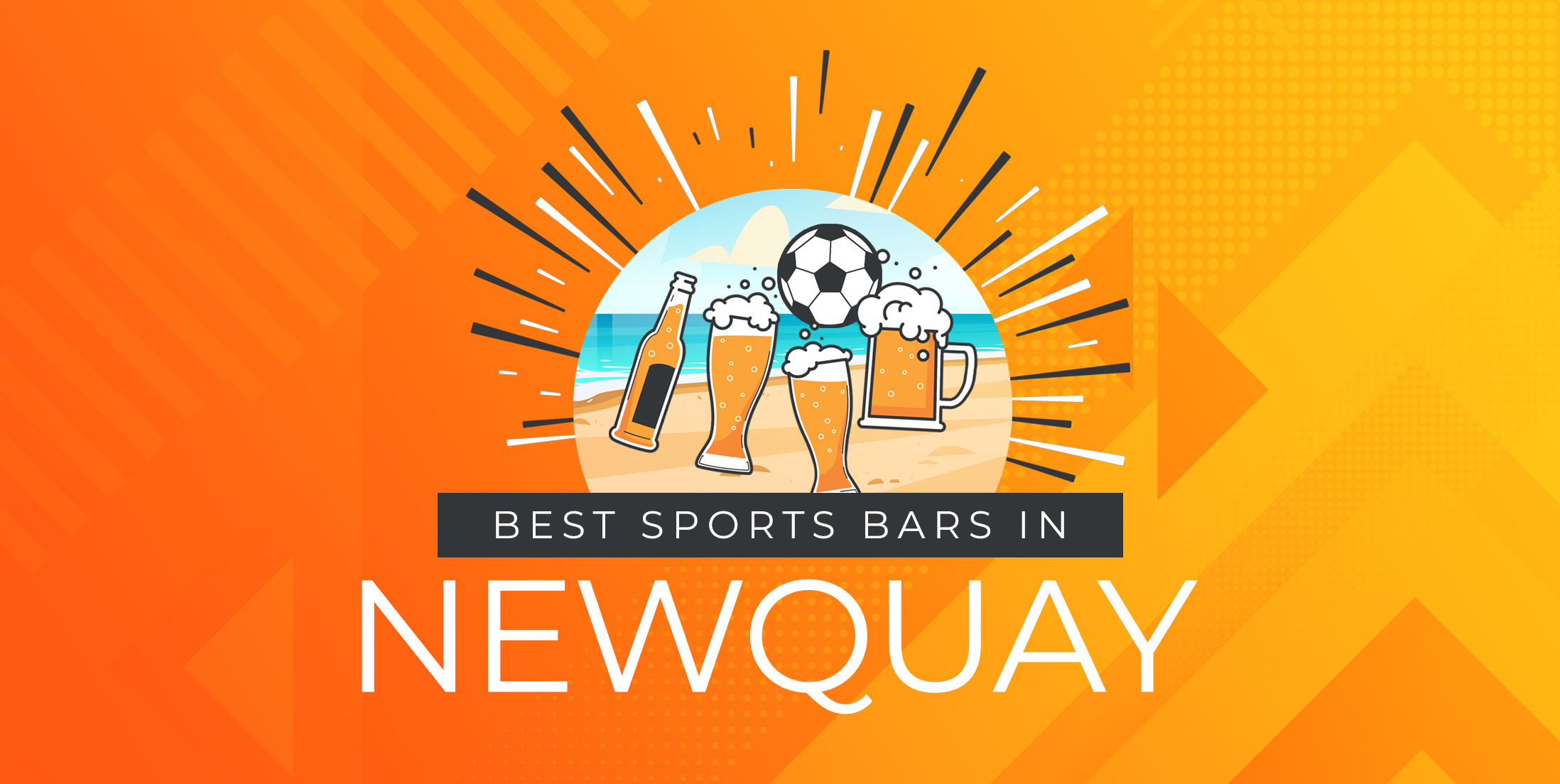 Chill out and watch your favourite sports fixtures with a beverage in hand at one of these top sports bars in Newquay.
Not only is this seaside town a great place for a sunny escape, but it's also great for pubs showing football and other live sports. There are so many great venues to choose from in this seaside town, but luckily, we have narrowed down the long list of choices to make your decision a little bit easier. Read on, and you'll find out all their unique facilities and locations, so what are you waiting for? You don't want to miss out on all the action!
---
1. Belushi's
35 Fore St, TR7 1HD | Website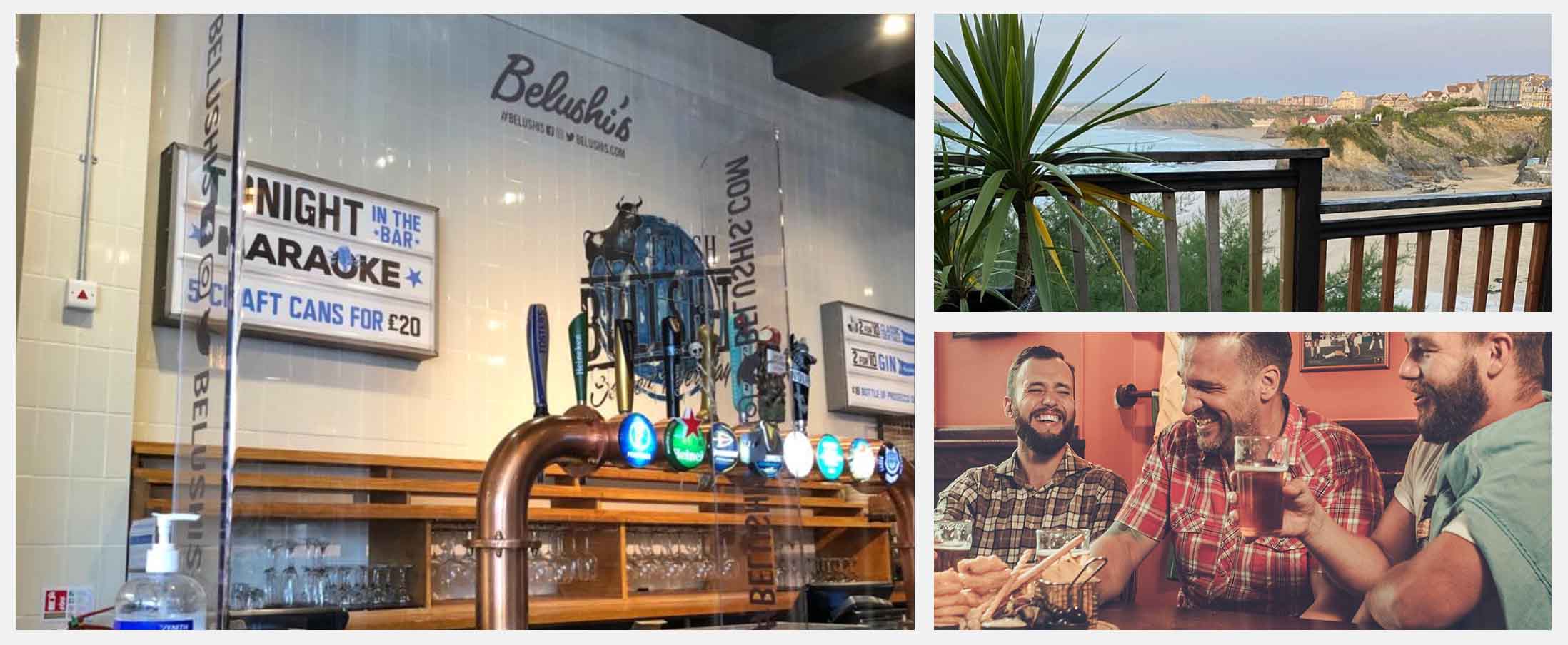 A beachside venue with live entertainment and music, Belushi's is a fantastic place to tuck into delicious food and drink and has excellent facilities for those who want to watch live sports. They have a complete sports TV package, so you won't miss out on any fixtures; with 13 big screen TVs and a large HD projector, you'll always have a great seat – especially if you book ahead! There are two bars in total here, and they even have a cliff top beer garden if you fancy soaking up some rays whilst you're there.
2. Walkabout
The Crescent, TR7 1DS | Website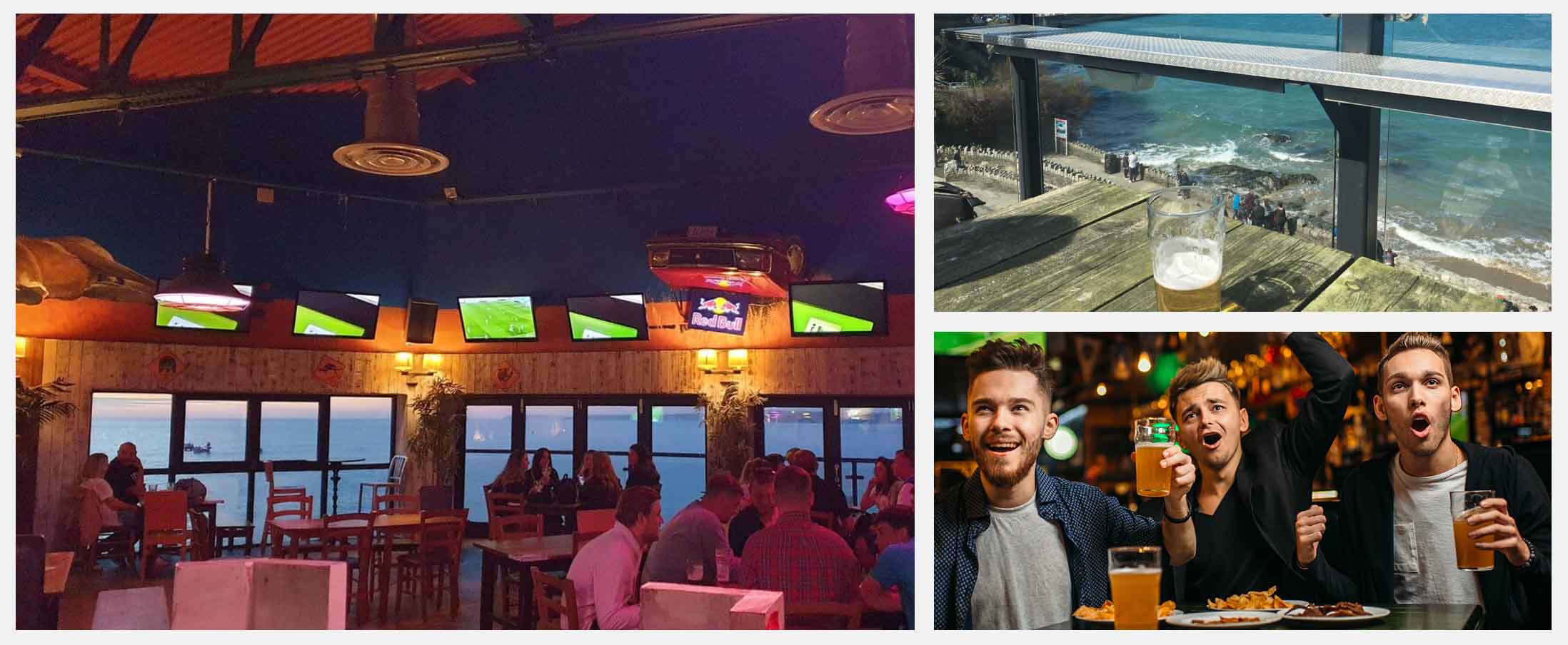 With giant HD screens showing all sorts of sports, such as F1, darts and football, Walkabout is the place to be if you don't want to miss a second of sporting action. They are located right by the sea, so you can look at the amazing waterfront when you haven't got your eyes fixed on the screens. Their bar is well stocked and even serves up some good grub if you get peckish. Popular across the country for its exciting atmosphere, this Newquay sports bar is a no-brainer.
3. Sailors Arms
15 Fore St, TR7 1HB | Website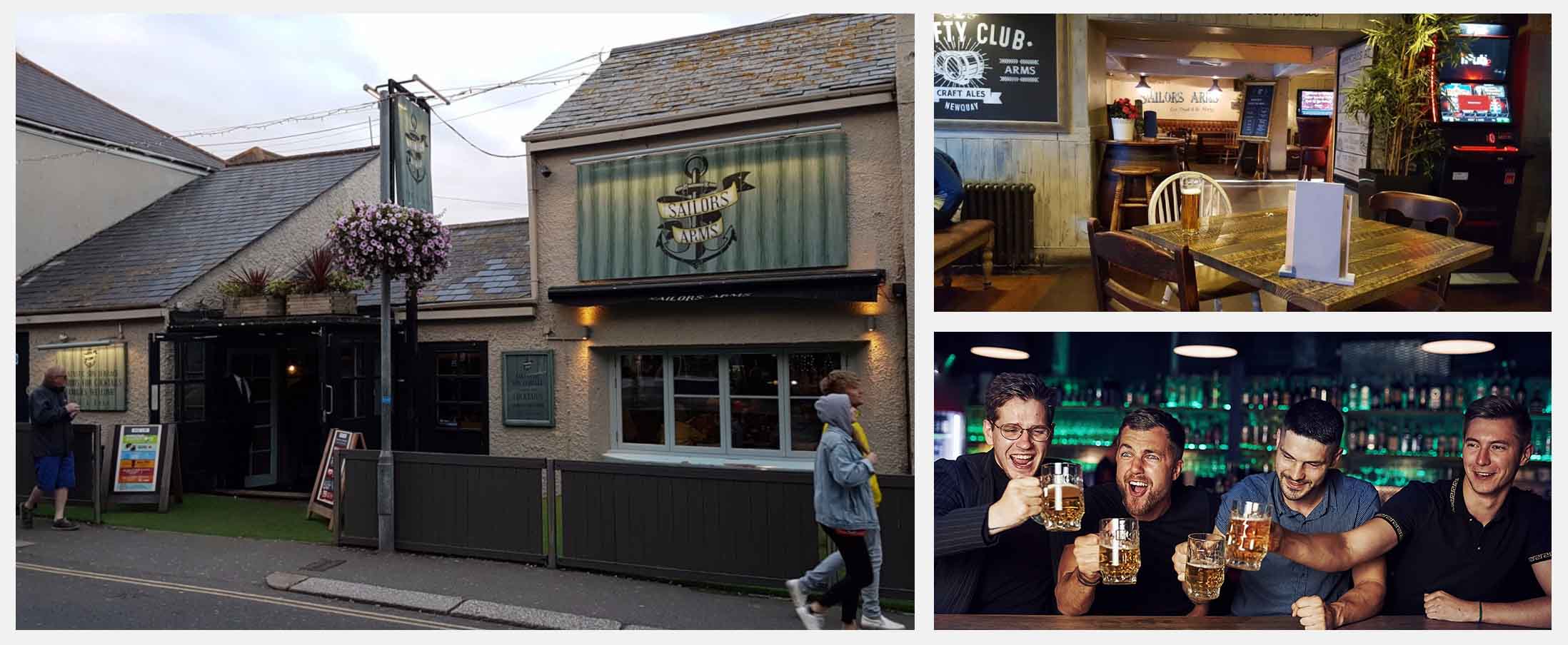 Sailors Arms is a sports bar which overlooks Towan Beach and is the perfect place to catch up on all your sporting needs and live sporting events. Come the day, this picturesque venue has a relaxed atmosphere and serves fantastic food; come night, you can expect a DJ, live entertainment and much more! They even have their own nightclub next door if you fancy having a good old dance after your team bags a win. What better way to celebrate!
4. Bertie O'Flannigan's
East St, TR7 1DB | Website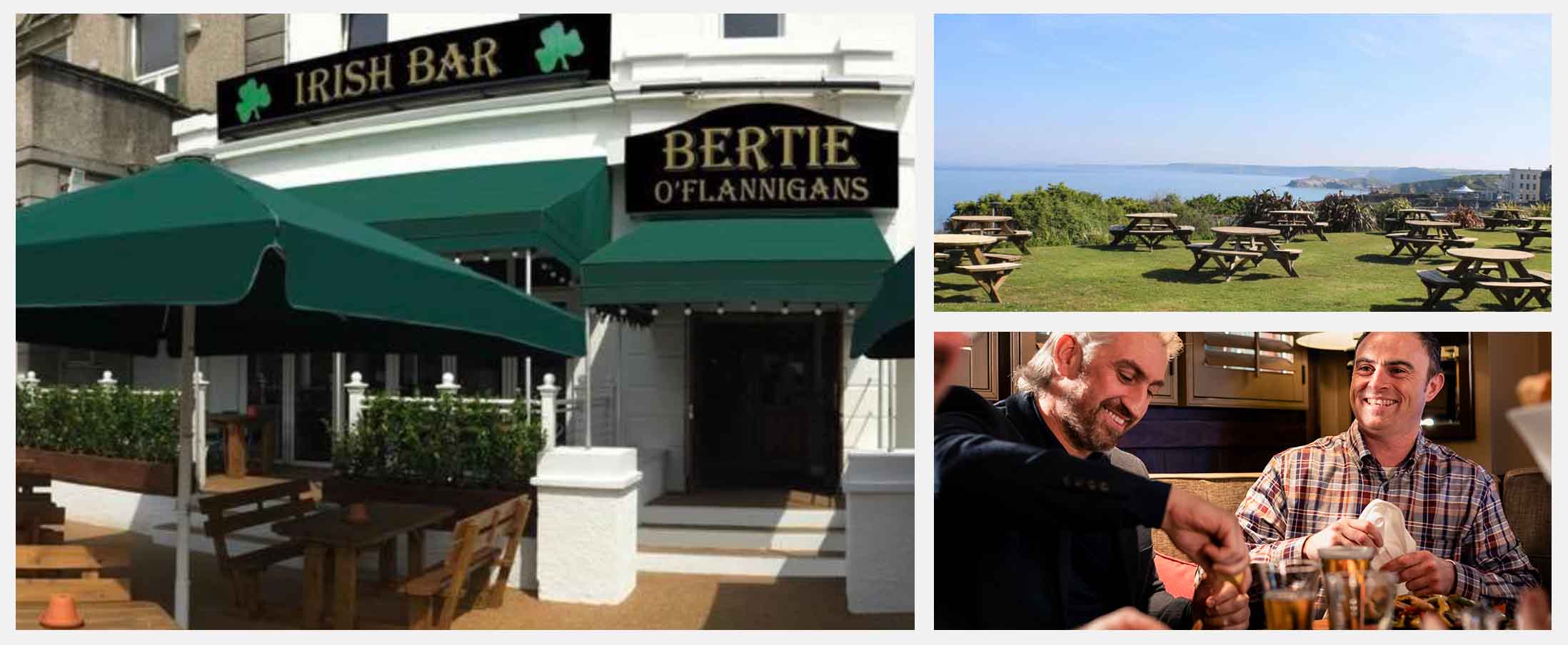 Newquay's only Irish pub, Bertie O'Flannigan's, is just a short walk from the Great Western Beach, making it the perfect venue for those who fancy a sport filled break away from the sand. There are HD screens all around the pub, meaning you won't fall short of finding a great seat to view all the big games. Tuck into some excellent pub food, enjoy the live music and even head to the sun terrace and enjoy a pint out in the sun.
---
Need More Help?
We can host your epic day of Bubble Football in Newquay as well as Newquay Bubble Mayhen for the girls.