Hilarious Bubble Football Videos
Who doesn't love a hilarious video of other people falling over? It's always funny if it's not you!
The only thing better is watching people fall over and not hurt themselves - because they're in giant inflatable bubbles. Below are some of our best internet finds regarding fun-filled zorb videos. If you want to try this hilarious activity out for yourself, check out our bubble activities for yourself.
Some of the Biggest Smashing!
Each of these bubble suits are inflated to 1.5 metres using electric blowers and made from thick plastic for your safety. As you can see, this means you can THROW yourself into other bubbles without any worries.
Jamie Carragher & Gary Neville Head to Head
These two footy legends aren't the only ones who've tested their skills while encased in the zorb suits. FC Barcelona and Lionel Messi have also tried to stay on their feet in this hilarious game.
Biggest Hits and Epic Fails
If you've not tried this before, why not? The experience is much different once you're inside the suit, safely strapped to your upper body. Your legs are left free mainly so you can start bouncing and bumping your pals.
Best Bits
It's not difficult to see why this experience is popular with groups of guys, including birthdays and stag parties. With most activities lasting 1-hour, you'll be tired by the time you clamber out of your bubble and head to the nearest pub.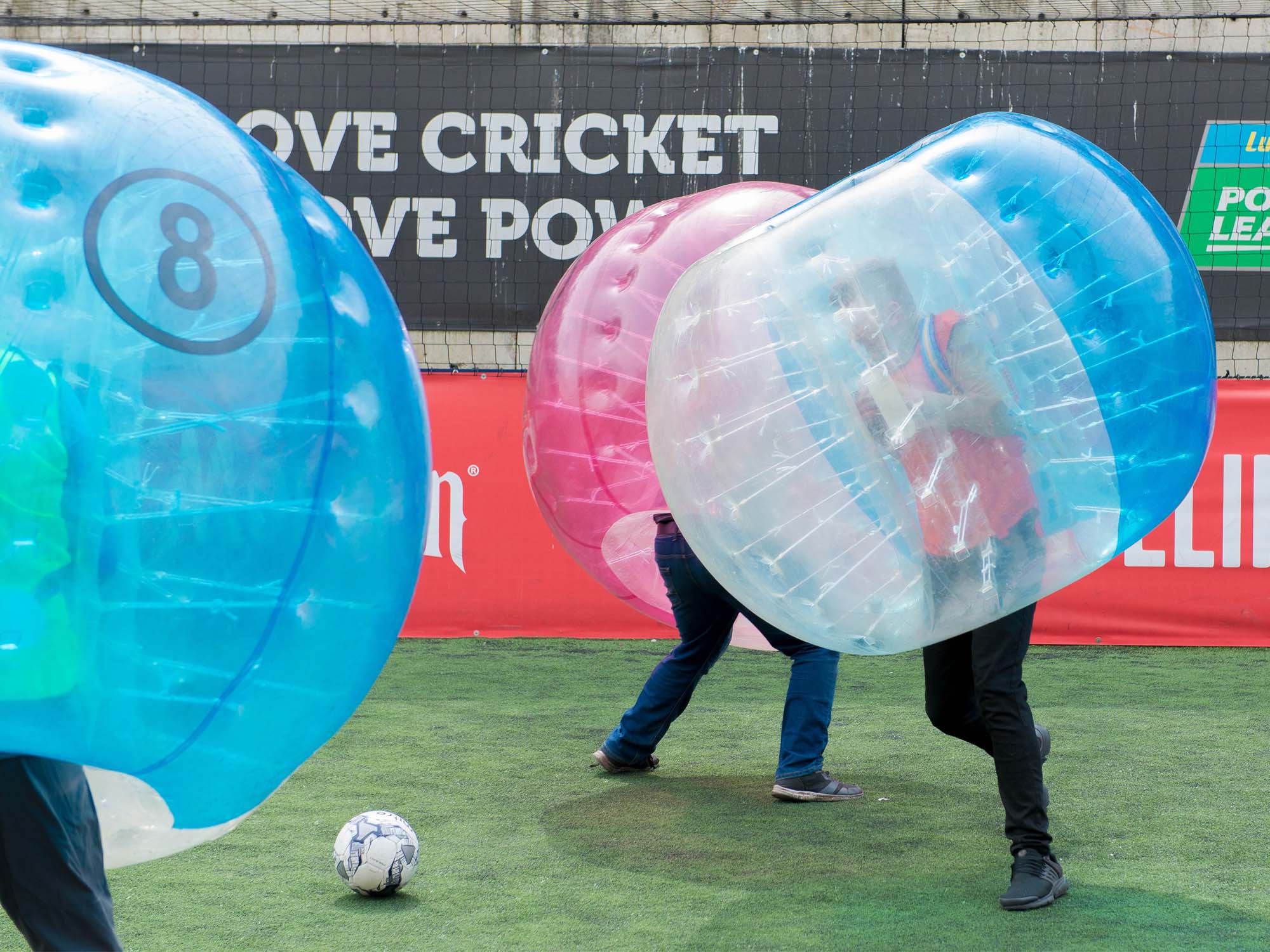 We Guarantee that you'll Love your Bubble Event with Us!
One Price – Venue, staff and equipment all included
Tried & Tested – 2000+ reviews on Trustpilot
Hassle-Free – Simple online booking process