The Best Sports Bars Liverpool Offers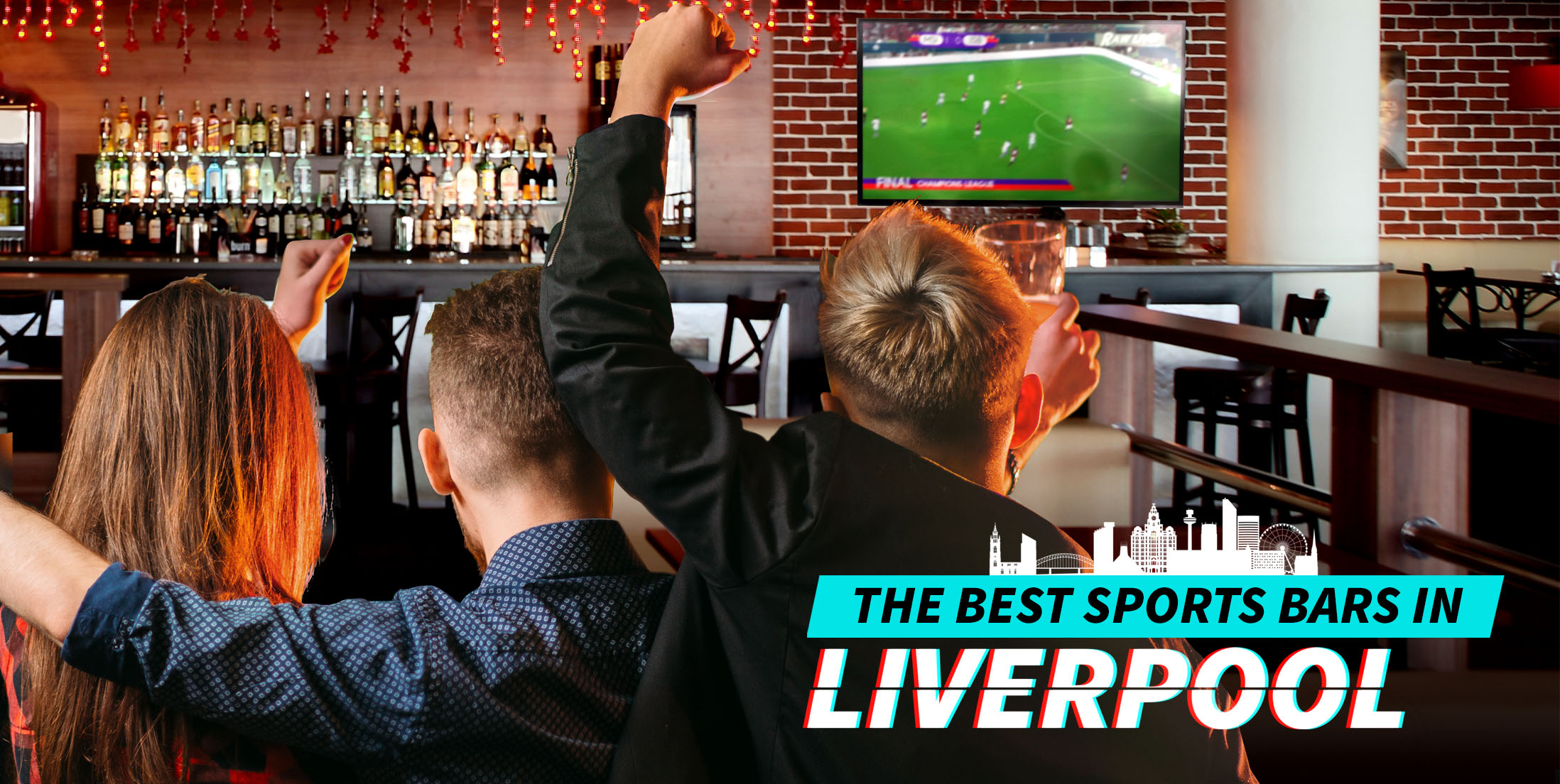 Good beer, good sports & good company... what more could you want from a sports bar in Liverpool?
Whatever your plans are, this city is always a great city to celebrate with your friends. Maybe you're planning a big night out or you're getting together to watch the football or rugby. With so many interesting and exciting places to drink in the city however, it can be difficult to find just the right place to go. That's why we've put together a list of the best sports bars in Liverpool below!
---
1. Einstein Bier Haus
Concert Square, 26 Fleet St | Website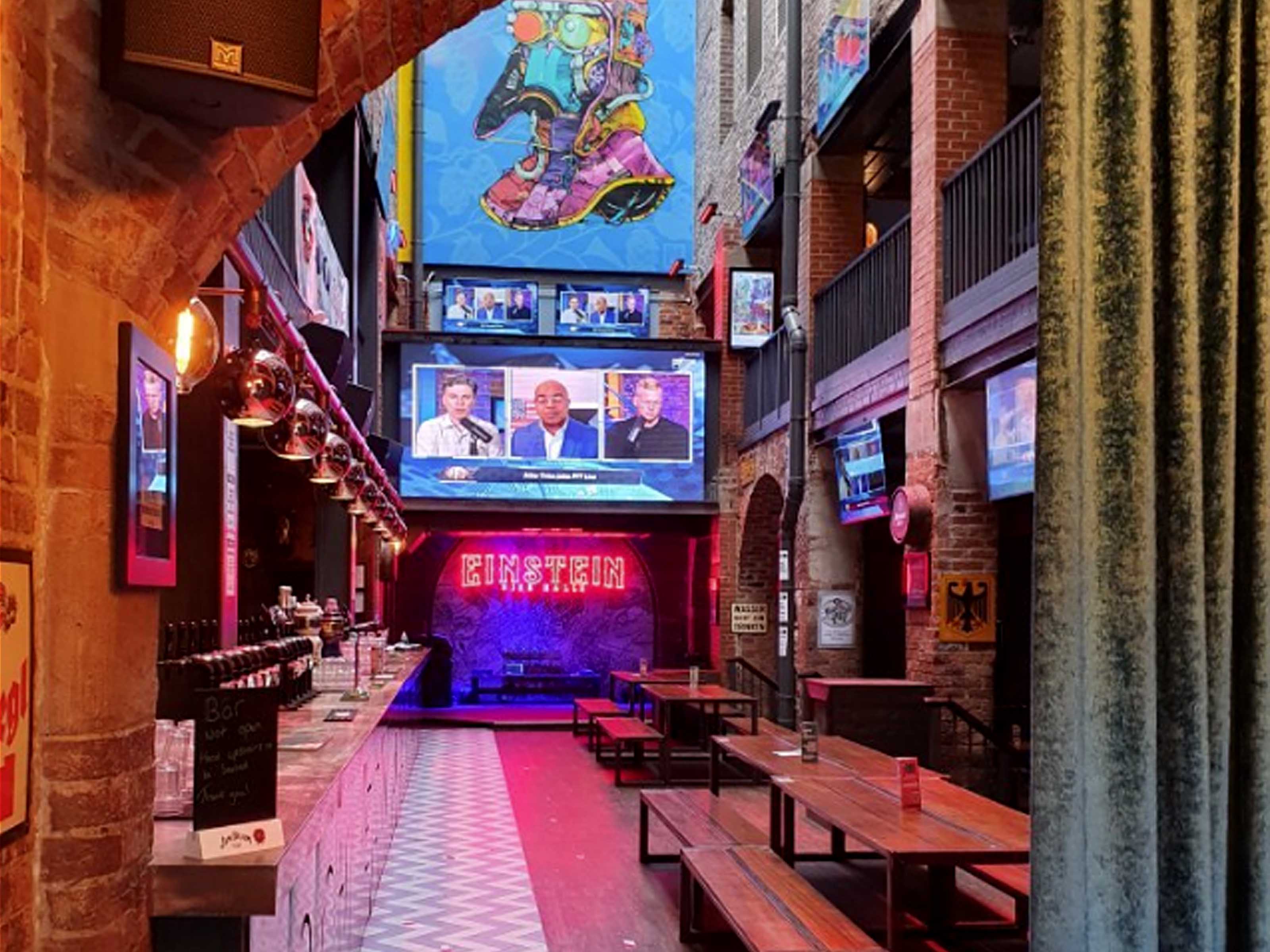 First up is Einstein Bier Haus, it's Liverpool's leading German day to night venue that is situated in the famous Concert Square. Inside the venue is spread across 2 floors and you can expect to enjoy some delicious food, great bier and live music and sports! Some of the booths available are Bier Tap Booths which means you can watch the live sports whilst pouring your own pint in the comfort of your booth! But if you don't have a booth there are still 18 amazing biers on tap for you to choose from at the bar.
2. Shooters Bierkeller Liverpool
6 Thomas Steers Way | Website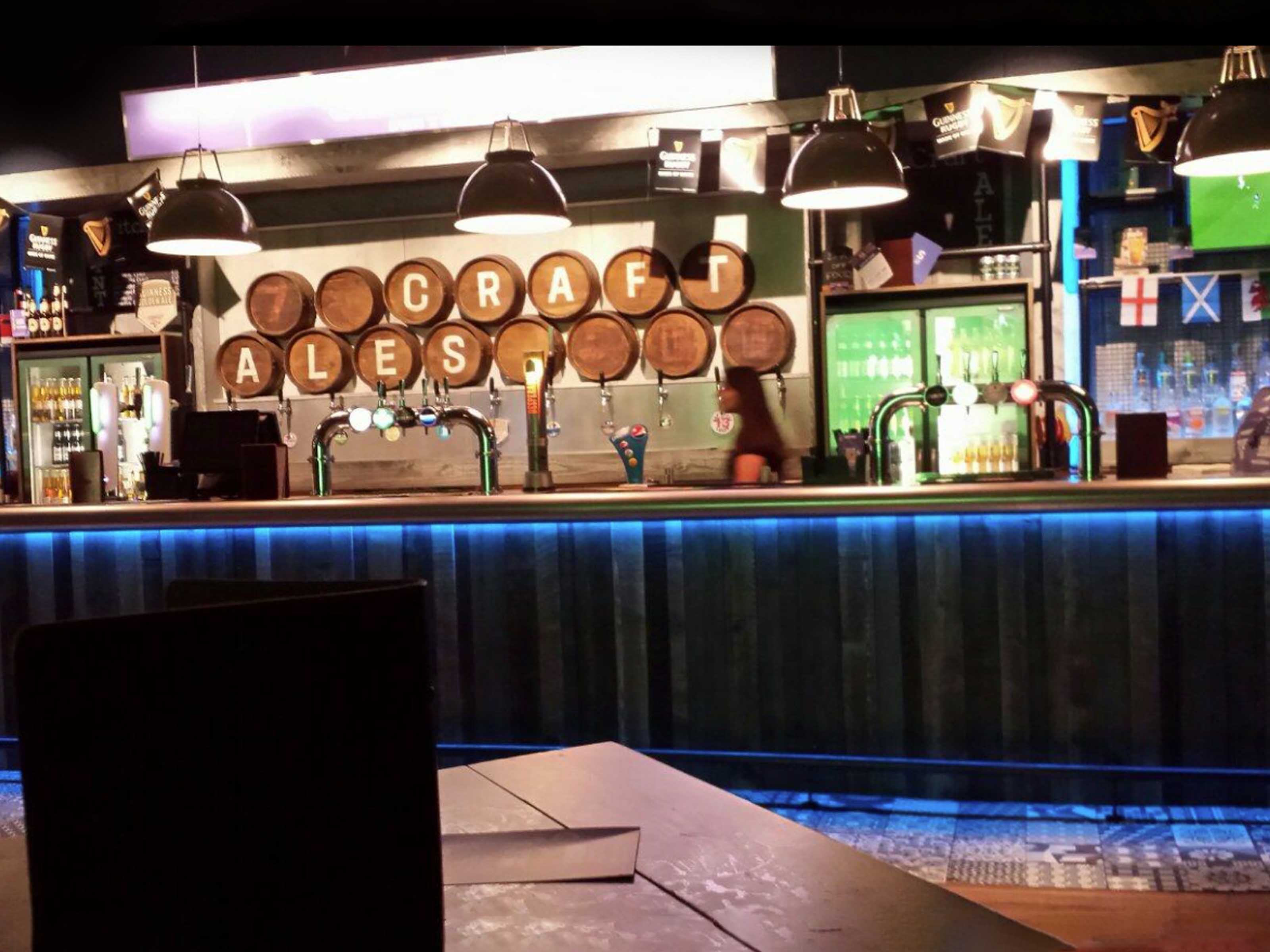 Shooters Bierkeller is the perfect place to go for all of your sporting needs. They have specific packages you can book for certain game days which is why they are such a popular sports bar. Inside the venue you will find numerous full HD TV's as well as large projector screens where they have at least 3 live sporting events playing at the same time. Whilst your there you can enjoy beer, chicken wings and more!
3. McCooley's
46-50 Wood St | Website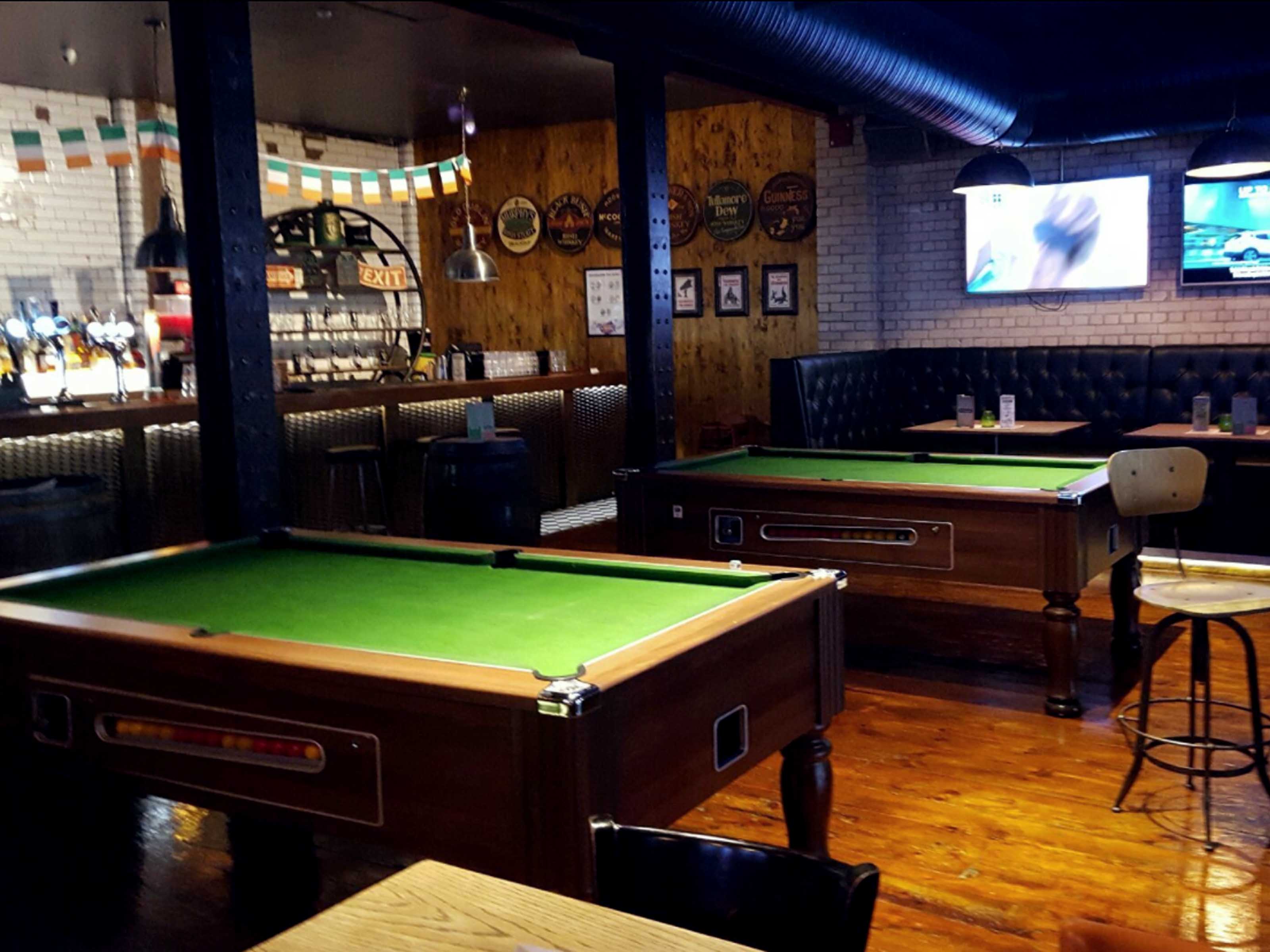 McCooley's is another bar that is located in Concert Square, known for being an Irish themed sports and live music bar. It can provide you with everything from beers and cocktails to an unique atmosphere whilst the live sports is showing. It's a place you can stay at even after you have finished watching the sporting event. With pool tables and live music you will be entertained all night long. And it is located closely to so many other great bars that you could try out too.
4. Legends Sports Bar
20-24 Matthew St | Website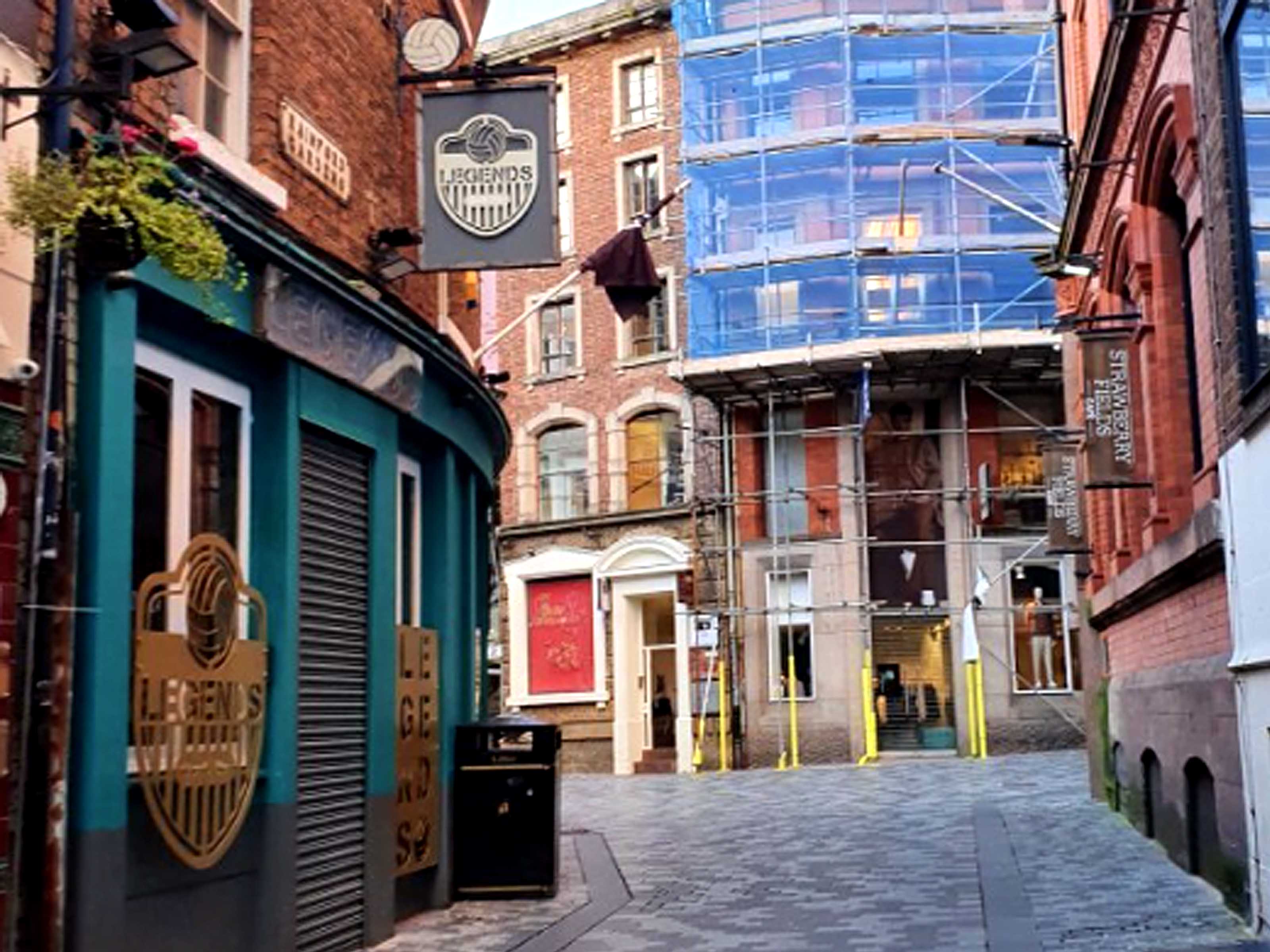 Legends Sports Bar is a buzzing pub that is inside of a curved brick building and can offer you every type of live sports event that you can think of! From football to UFC, Boxing to GAA, it's the perfect place to head on Matthew Street for all your sporting needs. The best part about this sports bar is that it is located on Matthew Street which means you have plenty of other bars and pubs that you can incorporate into your night out.
5. Camp and Furnace
67 Greenland St | Website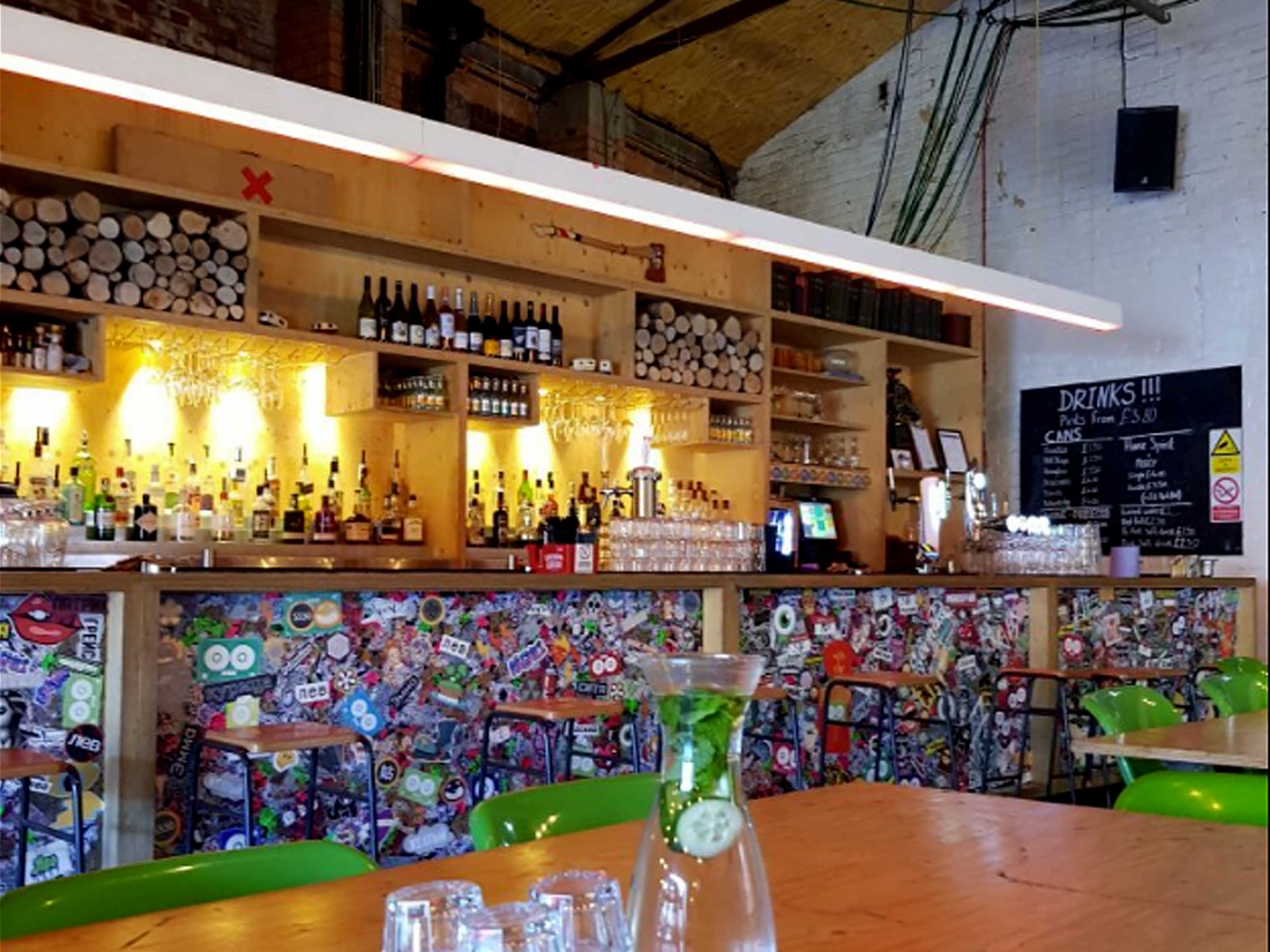 Camp and Furnace is known for being an events venue that is in a warehouse. Located right in the heart of the Baltic Triangle you can find everything you need for the biggest sporting events. Due to the venue being so popular it is important to book in advance to make sure you have your place inside to watch any sporting events that you want to watch.
6. Fletcher's Sports Bar
Allerton Rd | Website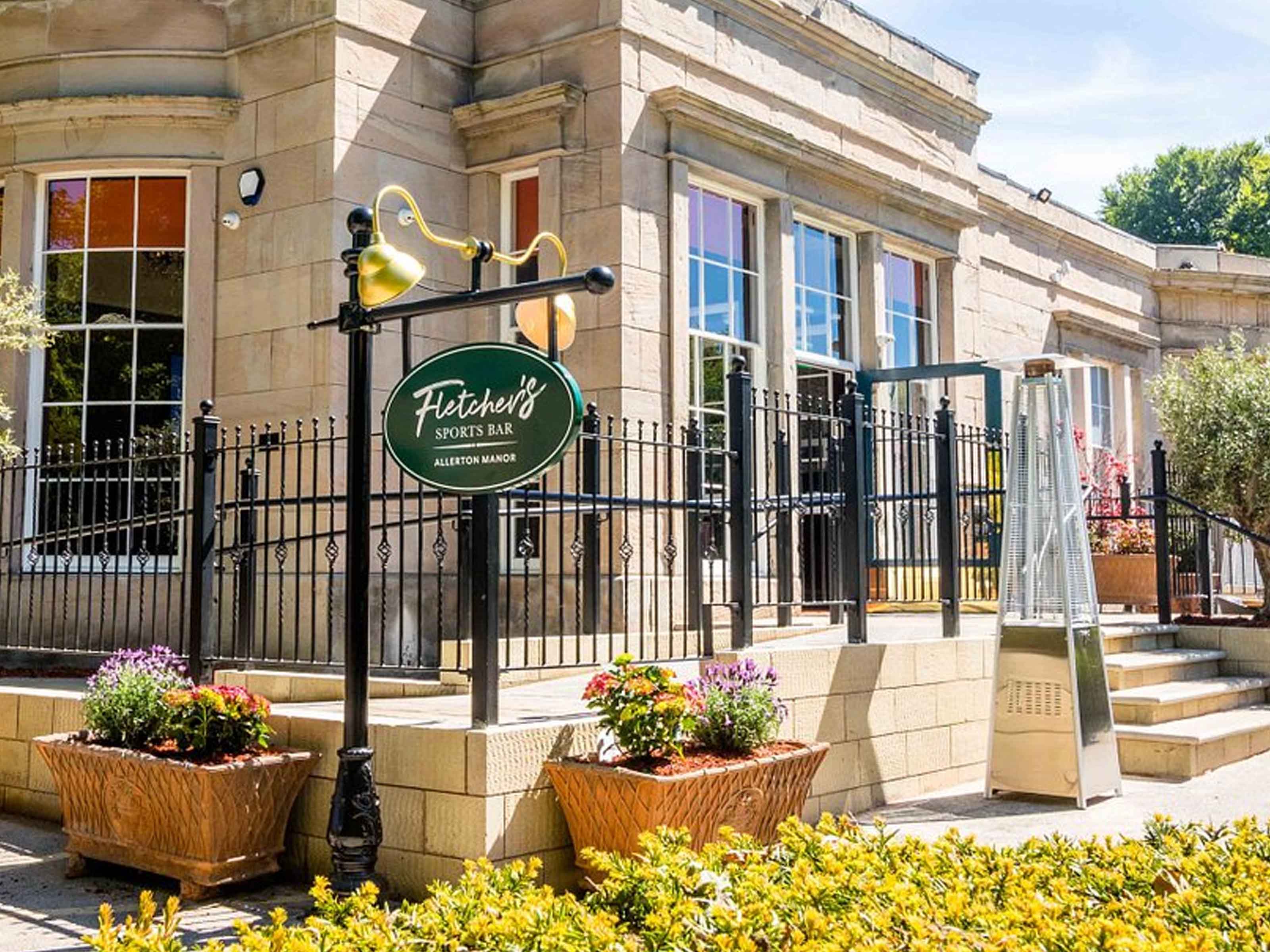 Although Fletcher's Sports Bar is just outside of the city centre it is definitely worth the trip. In 2018 they opened and since they have grown to have a huge new beer garden with outdoor seating that can fit 250 people. They also have a huge outdoor screen so you can watch every sports event from the Champions League to the likes of the The British Open! As well as showing all the best sports events they also have some delicious food available to suit all.
7. Woody's Sports & Karaoke Bar
70-74 Wood St | Website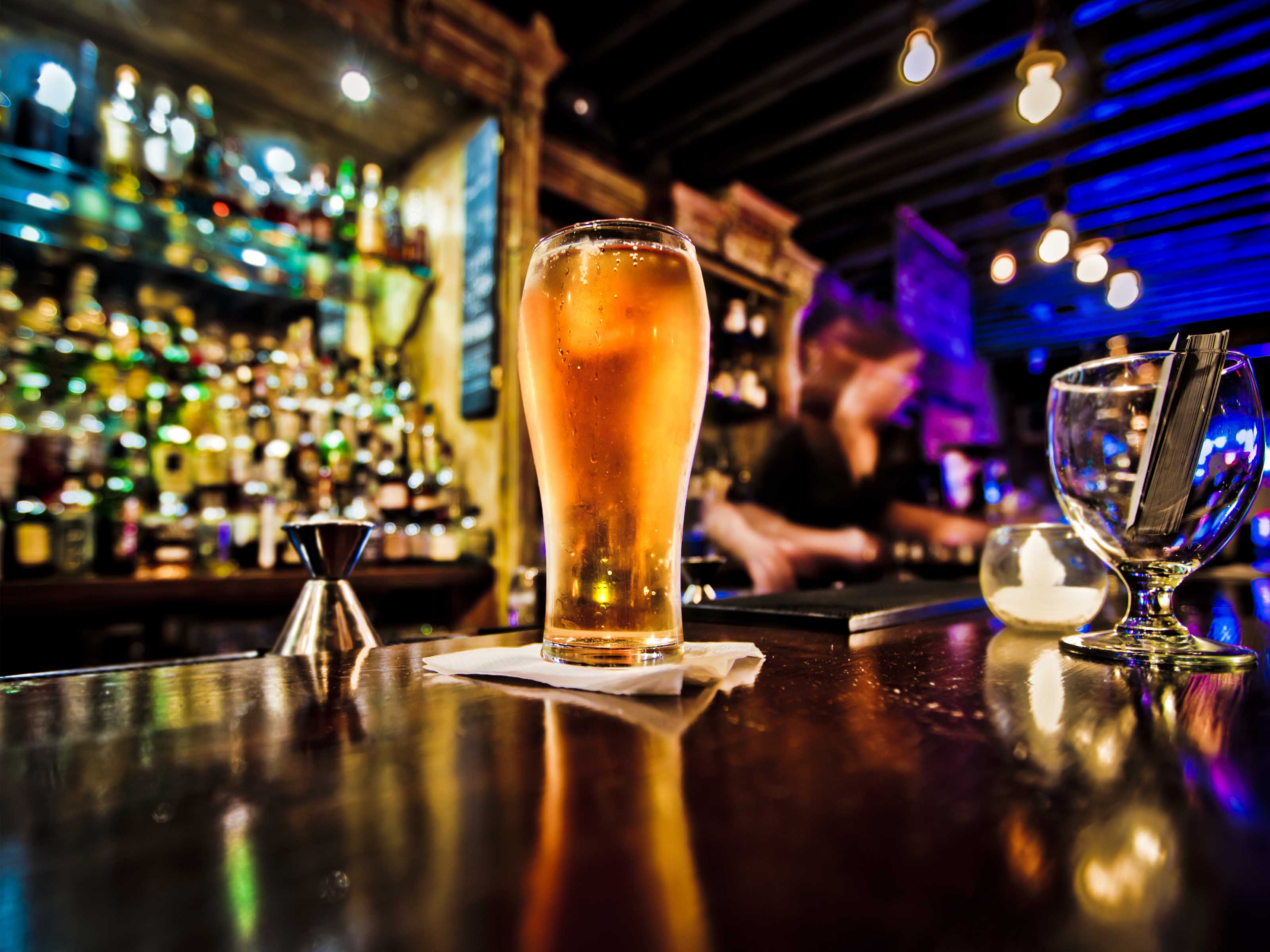 Woody's Sports & Karaoke Bar is right in the centre of Liverpool's nightlife scene. With a dancefloor, platform stage, comfy couches, and plenty of screens all around the room you will have everything you need in this venue. At Woody's you can enjoy all the live sports events including football, boxing, horse racing and UFC. They have Sky Sports, BT Sports, Pay per view boxing and late night UFC!
8. Boston Pool Loft
Holmes Bldg, 46-50 Wood St | Website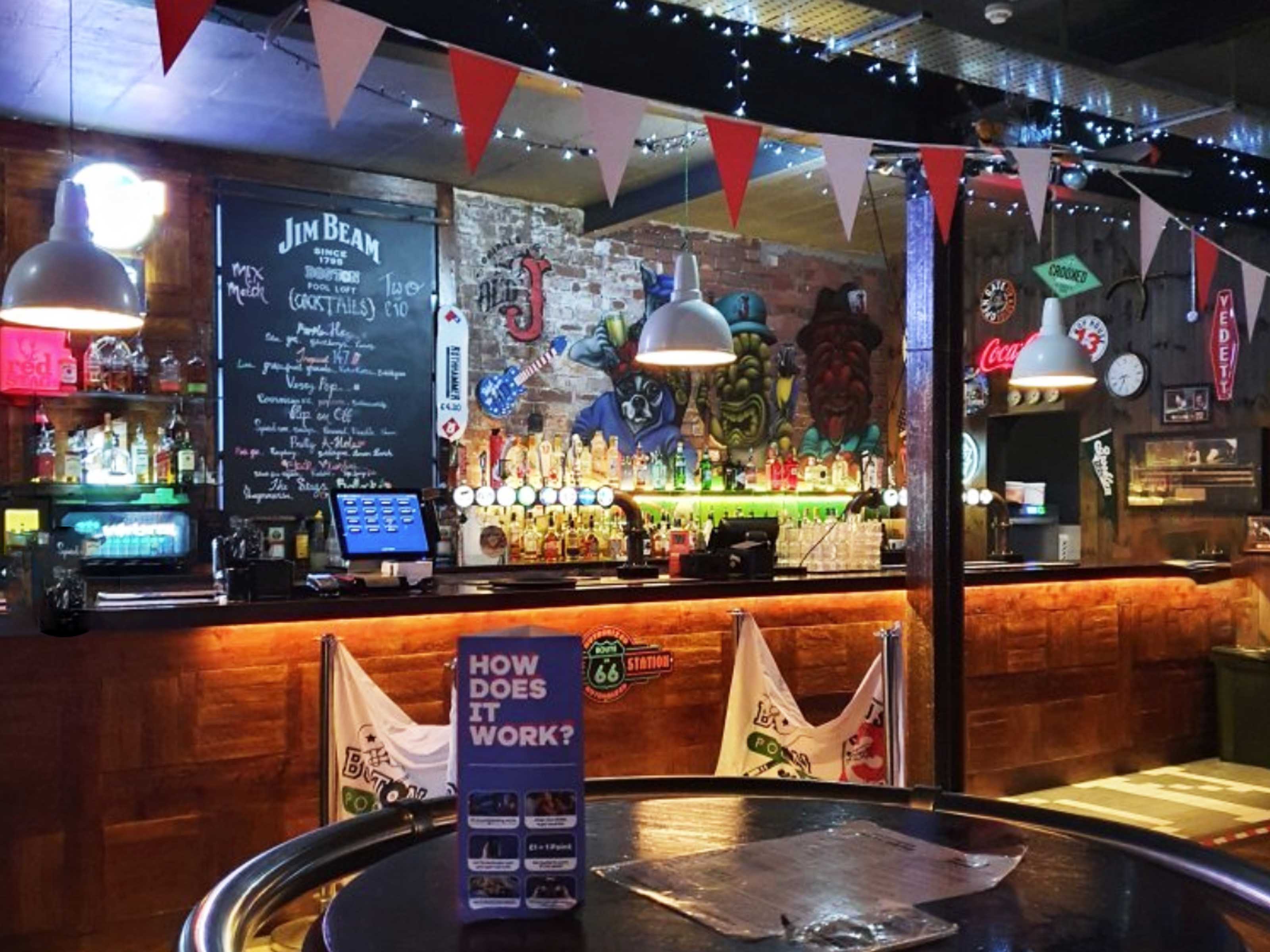 Boston Pool Loft has everything you need for a good time. Located on Concert Square they have plenty of large screens all around the venue playing all the popular sporting events. As well as this they have some amazing games that will keep you all busy. Inside the venue you can find American pool, British pool, snooker, ping pong, pinball, and shuffleboard. So there is definitely something for everyone at Boston Pool Loft.
9. The Hope & Anchor
Maryland St | Website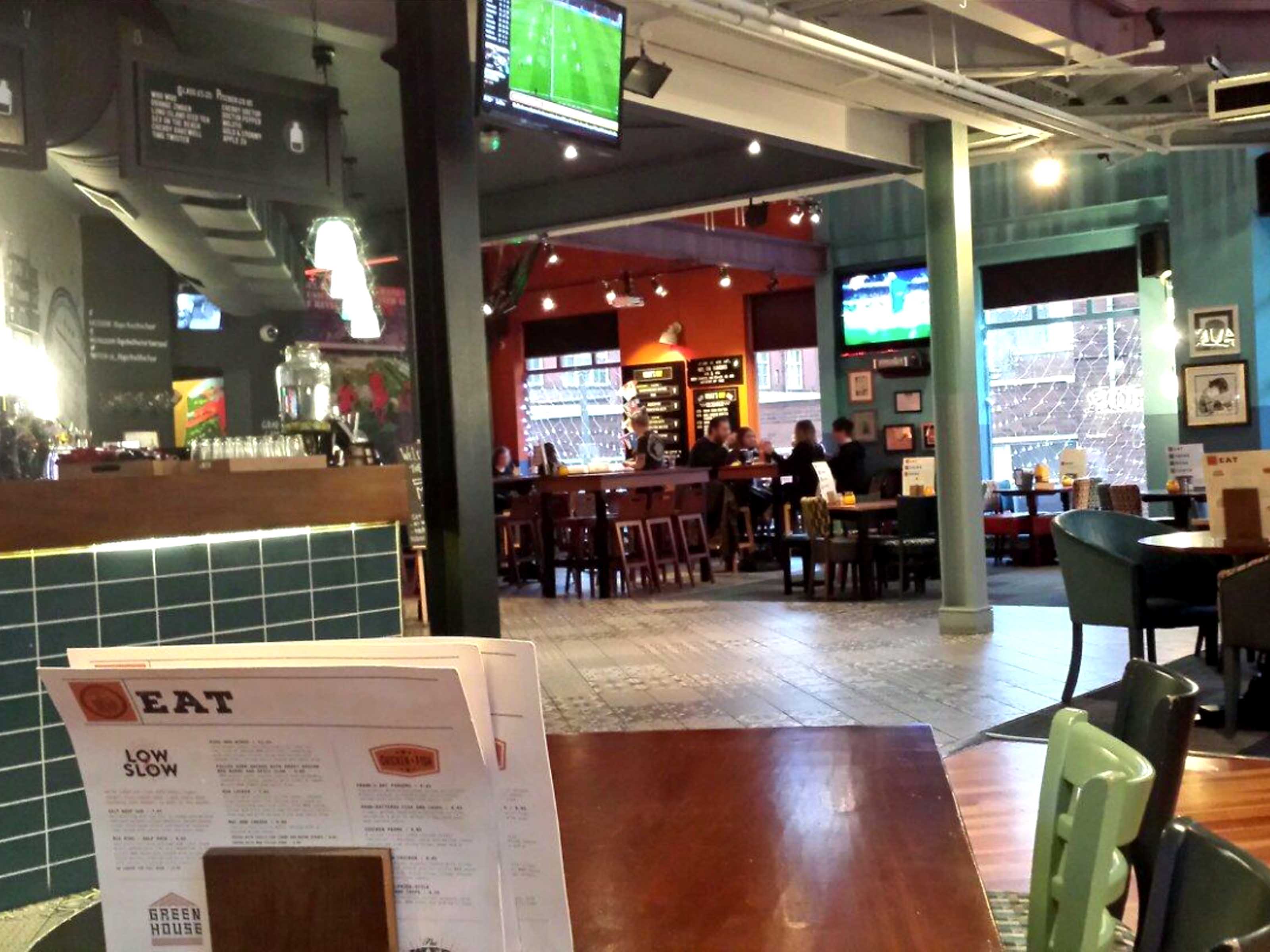 The Hope & Anchor is the perfect place to go in the Knowledge Quarter if you want to enjoy an extensive range of beers and a delicious sports menu. As well as that The Hope & Anchor has a pool table and plenty of screens showing a range of different TV sports. If you are wanting to chill out with friends and enjoy your time then this dog friendly pub in Liverpool will be perfect.
10. Roxy Ball Room
26 College Ln | Website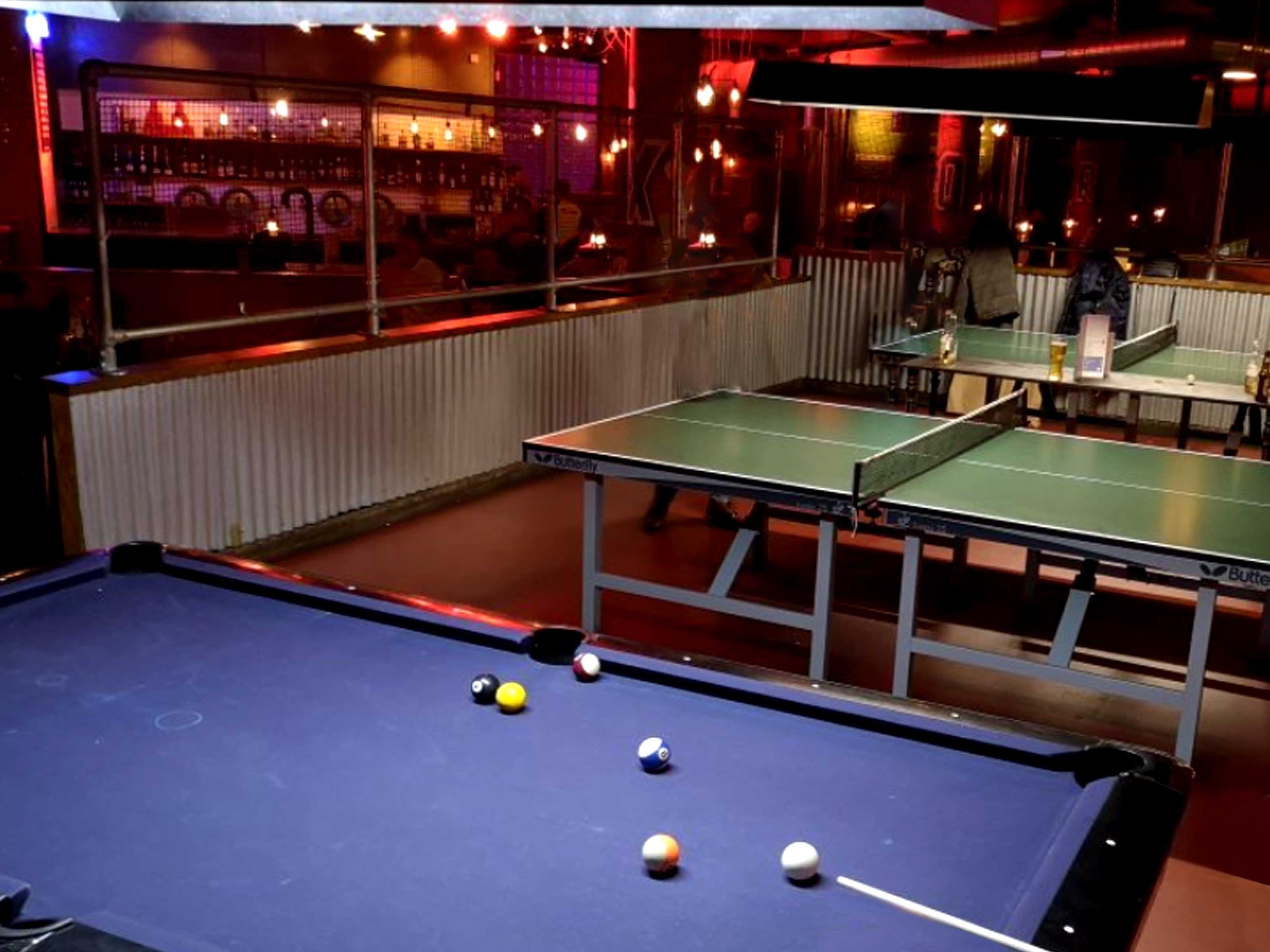 Roxy Ball Room is the place to be if you want to watch some live sports on the TV screens. But if you don't just want to be sat watching the TV you are in the perfect place. There are games like crazy pool, pool tables, shuffleboard, ping pong and beer pong that you can book into play whilst your there. It's a great experience and something a little extra for your day out with friends watching the football.
---
Did You Know?
We offer zorb football in Liverpool at sport venues throughout the city. We also offer bubble mayhen in Liverpool for the hens! If you want to double-up, go for our Liverpool sports megamix!
See best sports bars in Chester which is just around the corner from Liverpool.